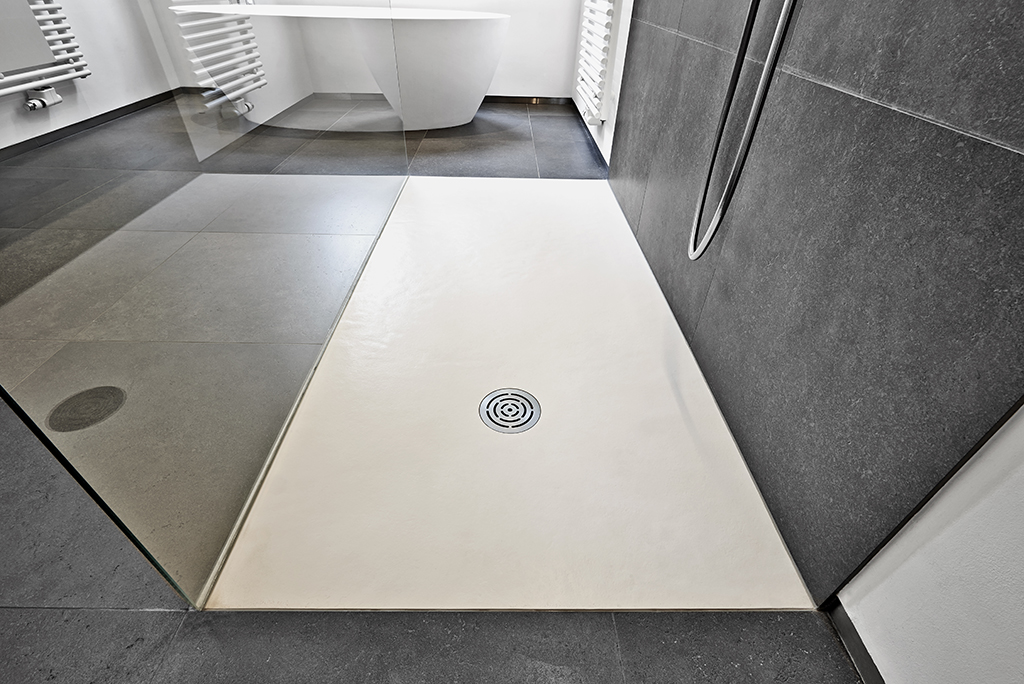 4 Plumbing Service Ways To Protect Your Shower Drains | Las Vegas, NV
Photo by CapturePB at Shutterstock
Have you noticed that water is starting to pool in your shower? You turn on the shower, hop in and find that by the end, you have a good amount of water sitting there. It might have reached your ankles or, in some dire circumstances, it might even reach your shin. This is a pretty obvious sign that there's an obstruction in your shower drains and that you need to call a plumbing service in Las Vegas, NV as soon as possible to fix the problem.
If you've noticed that this problem seems to happen regularly, then you really need to find a plumbing company to uncover the cause. It's always better to get the drains professionally cleaned rather than attempt a DIY job yourself with chemical cleaners, as chemical cleaners can end up damaging the drains.
However, the best way to protect your drains is to implement preventative measures, and without further ado, here are our four most popular suggestions.
#1. Install a Hair Catcher
Ladies, if you have long, thick hair, your drains are going to have a tough time. It's easy for your hair to get jumbled up into a ball and get caught somewhere down the drains. Even if you have thin hair, enough hair going down the drains can easily become an obstacle. And, men, if you notice that your shower drains always get clogged after your girlfriend spends the night, it's important that you take a good look at what's causing the obstruction.
Unfortunately, once a good amount of hair has made its way down there, these clogs can be a pain to deal with. They're notoriously difficult to remove. The best thing to do is to prevent the clogs from happening in the first place. The easiest way to do this is to install a hair catcher. You can easily find one at the dollar store. All you have to do is install the catcher over the drain, and it'll catch most of the hair that falls off. Just make sure that you regularly get rid of the hair that it catches. If you are diligent, you won't have to call a plumbing service as often.
#2. Install a Water Softener
Another thing that could be causing your shower drains to clog up is mineral accumulates. If your plumbing supply has lots of hard water, it has a lot of minerals, like calcium and magnesium. These minerals and ions can easily stick onto the inside surface of the plumbing. While the buildup is barely noticeable in the beginning, it can buildup quite easily.
The best way to solve this problem is to install a water softener. You can get the plumbing service in Las Vegas, NV to install the water softener either at the main water line (so that it benefits the entire home) or at the shower head. Many experts recommend going with the former, as removing excess minerals from your water supply can extend the lifespan of all of your plumbing appliances. You also might find that the water feels more comfortable to shower or wash your hands in.
#3. Use Less Soap
Did you know that soap can mix with water and become soap scum? It's basically like hardened soap that's stuck to the inside of your drains. Not only can soap scum become a large obstruction in your drains, but it can also be incredibly difficult, if not almost impossible, to remove even with the help of an expert plumbing service in the area.
Once again, the best thing that you can do is to either switch to a different soap that doesn't produce as much soap scum or use less soap. The truth of the matter is that TV advertisements have misled us to believe that we need a lot of soap to wash ourselves, our clothes and everything else. However, you actually don't need that much. Try using less soap and see whether it makes a difference. You'll usually find that you're just as clean even though you haven't lathered up excessively.
#4. Be Mindful of What You Wash Down the Drains
You'd be surprised at what we find down the drains when we complete plumbing service. Sometimes, there are small little trinkets, and other times, we might even recover some expensive jewelry that has ended up clogging the drains (although that might be good news for you).
In order to avoid clogged shower drains, you really need to be as mindful of what you wash down the drain as possible. For example, let's say that you went out and walked your dog in the rain, and now he's covered in mud. You might be tempted to wash him in the shower, but you need to keep in mind that all of that mud will end up down your shower drains. If you make a habit of washing your muddy dog in the shower, you could end up damaging it.
During the plumbing service, we'll perform a video inspection. The video inspection basically gives you a good idea of what the condition of your plumbing looks like. You'll be able to easily tell what lifestyle mistakes you might be making.
Call Us for Plumbing Services in Las Vegas, NV
If you're looking for fast and reliable plumbing services, give Craig's Plumbing a call at 702-496-3892. We have been serving the Las Vegas area since 1997, and have built a reputation for offering affordable, trusted, and reliable services. Our team is licensed, insured, and committed to excellence. We offer written estimates upfront, same-day services, flexible appointments, and more. Our goal is to make sure that you have the most stress-free experience possible, as well as exemplary, unbeatable workmanship.
Our team can deal with any plumbing services that you need and can even help you find affordable, energy-efficient solutions that are a better fit for your home. Our goal is to help you make the best decision possible!