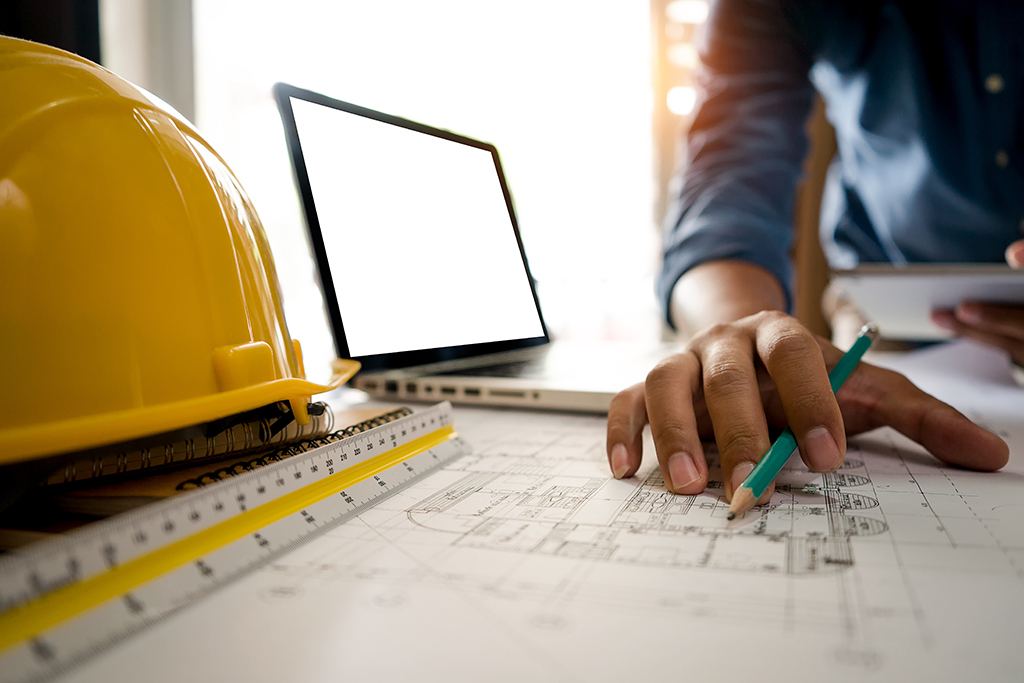 5 Plumber Tips And Tricks For Installing New Plumbing | Henderson, NV
Photo by Khun mix at Shutterstock
Regardless of the type of plumbing material that your home uses, you'll need to install the plumbing at some point in time. Most homeowners who have moved into an older home may want to repipe their home sooner rather than later. They may also want to install new plumbing in order to install new appliances that will improve their quality of living.
Installing new plumbing is not a job that you want to do by yourself. You need a lot of expertise and experience in order to ensure that the plumbing is installed properly and to code. If the plumbing is not installed properly, your house is susceptible to water damage and linkages. The cost of those repairs can be astronomical.
Hiring a professional plumber in Henderson, NV for the job would be your best option. Not only will the plumber know what type of material to use, but they can also employ strategies that will protect your pipes. In this article, we will look at five different tricks and tips that many professionals use.
#1. Install Control Valves to Prevent Disruptions
To prevent the installation from disrupting your daily life, the professional will need to install control valves at various points where the supply lines meet the main distribution line. By doing this, the entire household can still have water professionals working on the new branches. There will be minimal disruptions.
On this note, it may be a good idea to speak with the plumbing company ahead of time to see how long it will take. In general, small and simple jobs can be completed within a day or two. However, if you're replacing all of the plumbing in the entire home, the job can take well over a month to complete. In the latter scenario, it's even more important that control valves are installed.
#2. Mark the Locations of Cabinets and Fixtures
In order to ensure that the plumbing is installed in the right place, make sure that you mark the locations of the cabinets and fixtures before removing them. This way, it's possible to reduce the risk of improper installation. The plumbers can also take some time to look over their plan to ensure that everything is to code.
The easiest way to mark the locations of the cabinets and fixtures is to use some type of removable scotch tape that doesn't damage the surface of the walls and floors. The scotch tape can also provide a very accurate outline to work off of. Most importantly, it's easy to remove once everything is done.
#3. Create Adequate Amount of Access Panels
It's crucial that the work that's done now will help you in the future, so the plumber must carefully consider where all of the plumbing should be installed. Next, they need to create or install an adequate amount of access panels that lead to the new plumbing.
Please access panels make it easy to service and gain access to the fittings and shut-off valves in the future. In general, the access panels should be installed between studs. The opening should be made of a removable plywood panel that is the same thickness of the wall. It's crucial that the access panel is painted the same color as the wall in order for it to blend in inconspicuously.
#4. Make Sure There's Adequate Support
Regardless of the type of plumbing material that the plumbers' use, they're going to need to make sure that everything is adequately supported. Horizontal and vertical runs should be supported at various intervals. It's crucial that the support is installed based on local plumbing codes.
Support can be made from either metal or plastic. Both have their own unique advantages and drawbacks. Metal tends to be sturdier; however, plastic may be easier to install and may offer more flexibility. The professional will match the support to the type of plumbing material that you've chosen. You can also switch out the material of the support based on your preferences as well. With that said, there really isn't that much of a difference between metal and plastic support. Both materials are able to get the job done.
#5. Use Plastic Bushings
Install plastic bushings to secure the pipes bored through wall plates, studs and joints. These bushings can cushion the pipes in order to prevent them from rattling and extended wear. This can greatly extend the overall life of the plumbing material, so you'll need fewer repairs and maintenance in the future. As the bushings are also able to minimize noise, they can also greatly improve the quality of living of those who reside within the home.
Make sure that you use bushings that are recommended by the manufacturer to ensure that they are compatible with the plumbing material. They also want to choose bushings that are compatible in size and shape to the plumbing material.
Get New Plumbing Installed with Craig's Plumbing
At some point in time, you'll need to install new plumbing. When the time comes, you're going to want to get quotes from several plumbers in Henderson, NV. Each plumber will likely charge you a different rate based on their expertise experience. Finding the right plumber for the job can take some time. You'll need to consider their experience, the quality of work that they provide, their pricing, as well as many other factors.
Before you make a decision, give Craig's Plumbing a call at 702-780-6386. You can also contact us online if that's more convenient for you. One of my plumbers can walk you through the entire process, as well as help you figure out any announcements.
Most importantly, we are able to offer a 100% satisfaction guarantee on all of the work that we do. When it comes to whole-house repiping, we even guarantee our workmanship for 20 years! That's pretty unheard of, so rest assured that you're in good hands. We are more than confident in our own abilities.