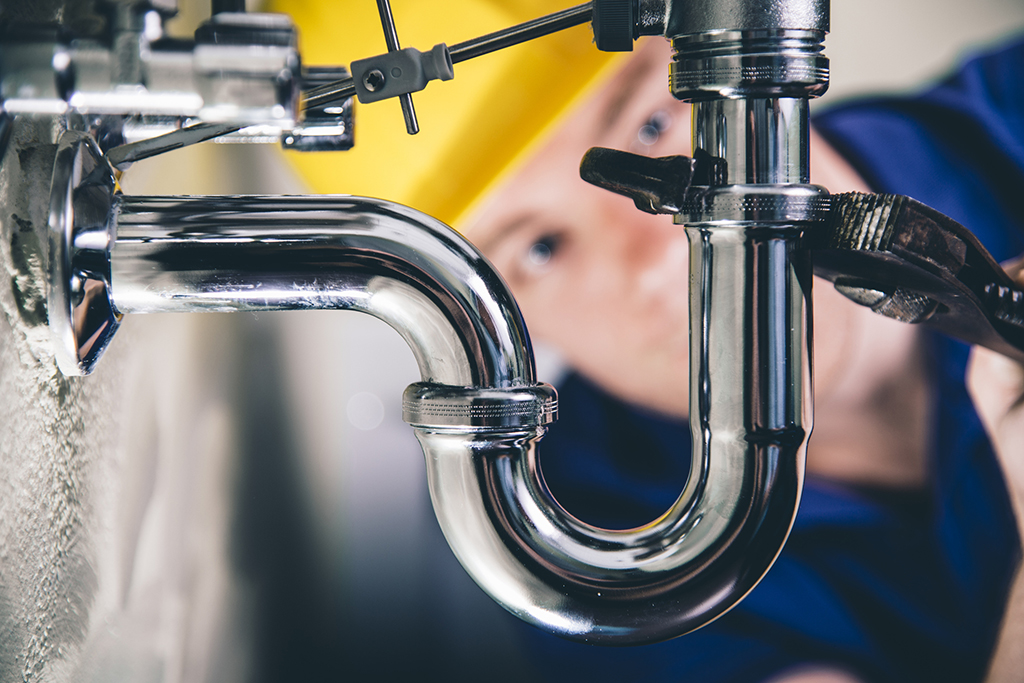 5 Really Important Things You Should Know About Your Las Vegas, NV Plumber
Plumbers in NV know a thing or two about pipes. They know how to clean, repair, flush, and replace them. If you're new to the area and have yet to experience plumbing issues, it's best to prepare by familiarizing yourself with the different professionals in the area. You'll then know who to call in the event of an emergency.
Maybe it's a new hot water heater you need to have installed instead. Don't you want to know that the person you hired to do the job for you was knowledgeable and skilled about the process? Think of all the headaches that ensue when you attempted to do-it-yourself last time. What a mess!
What to Expect When You Hire a Vegas Plumbing Company
To better prepare you for life in Vegas, you'll want to establish working relationships with contractors of all types. One that you'll want to keep on speed dial is a plumber. The first time you're forced to deal without a working bathroom may be enough to send you over the edge. It's especially true if you have a large family and no other facility to use in your home.
Five really important things you should know about your Las Vegas NV plumber include:
How long have they been in the business? Many of the best companies have an impressive record of service. It says a lot about a company that has been in business for a long time. It's a testimony of how well they've served their customers throughout the years. You'll find working with a Las Vegas NV that goes above and beyond to ensure your satisfaction is very reassuring. Why would you want to give your business to anyone else? Family owned and operated companies are often the best because they have an entire family devoted to the business and its customers.
What types of services do they provide? Different plumbers specialize in various areas of expertise. Before hiring a professional to come to your home, it's best to know if they can tackle the problem that you're having. If they can, you'll know to use them in the future for similar issues. If they don't, you may need to hire a second plumber to pick up where they've left off. That's a real hassle by any estimation and something that can be entirely avoided by hiring the right plumbing company in the first place.
Are they licensed and insured? Among the most important things that you'll want to know about the plumber is if they carry the licensing and insurance needed to offer you protection as their customer. The license guarantees that they have the training, skills, and education necessary to work on your plumbing system safely. The insurance that they carry protects them in the event they're harmed while working as well as protecting you in the event they accidentally damage something in your home. Most plumbers have this information in plain sight on their website.
Do they guarantee the work they do for their customers? It's a good practice to make a promise to a customer that they'll do the job right. A guarantee is a form of protection that prevents people from paying twice for a repair gone wrong. Knowing if a plumbing company in Las Vegas NV guarantees their work is as easy as asking them. If they do, make sure to get all promises in writing. That way, you have a legal contract between you and them. Keep the guarantee in a safe or digital thumb drive for reference purposes. You never know if you'll need to produce it to another person.
Is emergency service offered? Emergencies occur when you least expect them to. Rather than take a chance of a burst pipe or clogged toilet, you want to be able to call someone right away to have a repair done. Some plumbers offer emergency services day and night. If it's a concern of yours not to be without working plumbing for any length of time, find someone willing to come to your home whenever you need them most. Putting the plumber's phone number in your phone is an excellent idea because you never know when you'll need their assistance. It will be one less thing you're forced to search for when you're having a plumbing crisis inside your house.
If there is anything a Las Vegas NV plumber is, it's punctual. The experts in the city exhibit the highest level of professionalism possible. They put their customer's needs first even if it means that they have to come to their home in the middle of the night to take care of a major leak or clog.
Now that you're aware of what you should know about your Vegas plumbing company, it's time to narrow the search to one or two names. Contacting the plumbing company with a request for service shouldn't be a daunting task. You feel like a family friend when you talk to them.
If you don't, it's time to call someone else and find someone willing to put your needs first. Remember, this is the company you'll be using for all of your plumbing needs in the future. It could be a real problem if you don't feel comfortable with how they've treated you on the phone.
What Makes Craig's Plumbing Stand Out in Las Vegas NV?
Craig's Plumbing is fast, friendly, and honest! We take great pride in the work that we do. To schedule service, call 702-496-3892. We're available to assist you with your request promptly. You don't need to deal with a plumbing problem for long when we're around. We're the plumber company Las Vegas NV residents know and trust!
Our family-owned and operated business offers same-day service, so you aren't inconvenienced by a clogged sink or faulty water heater. You'll receive the service that you need to feel comfortable being in your home once again. That's one thing that we guarantee!
Photo By AzmanL at istock