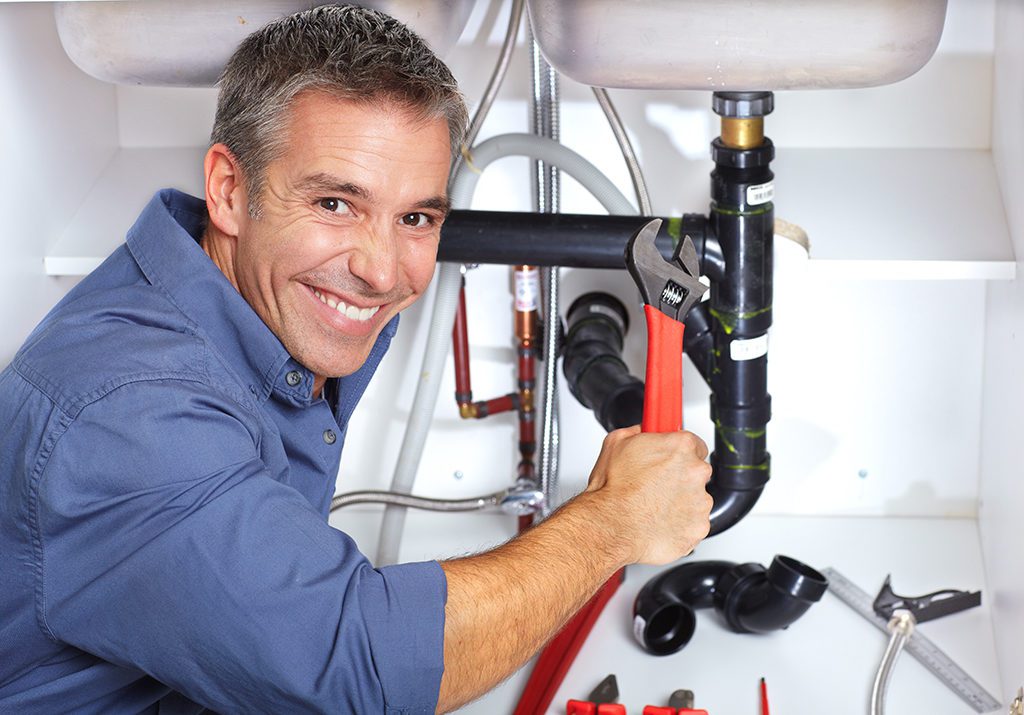 7 Essential Characteristics That All Plumbers Must Have | Plumber in North Las Vegas, NV
Photo By kurhan at Shutterstock
Plumbers are an important part of our community. They help us by solving our major household issues like clogged drains, broken pipes, leaky faucets, etc. These issues can turn into a big problem if not fixed on time. Plumbing issues are very common in every household, which is why finding a professional and a reliable plumber in North Las Vegas, NV is not an easy task. When it comes to hiring a company for professional plumbing services, never settle for an unknown and unreliable one. Although it may seem like an easy way out to choose the first company on the list to get your plumbing issues solved on time, you must know that this decision can cost you big time. This is because you might end up choosing an unprofessional plumber in North Las Vegas, NV that will cause you major troubles like losing the house insurance claims, more damage than repair and a huge investment of money. Therefore, it's important to look out for certain characteristics when hiring a plumber.
The following are a few characteristics that every plumber in North Las Vegas, NVmust have.
1.   Fully Equipped with Proper Tools and Equipment
The plumber must always be prepared in advance with proper plumbing tools and equipment to save as much of your time as possible. If your plumber doesn't have the necessary components and equipment for the repair or installation, then this means that you will have to re-schedule an appointment with the plumber in North Las Vegas, NV. Such a non-professional attitude will not only cause you trouble, but it also wastes your time. To avoid delays, it is essential to choose a qualified plumber in North Las Vegas, NV, who will be able to provide all the necessary facilities when needed during an emergency.
2.   Well-Experienced
Are you really sure that the plumber you hired is well-experienced? If not, then always remember there is nothing more important than hiring a plumber who has been in the industry for a long time, especially if you are looking for quality facilities. Most plumbers tend to portray themselves as experts in terms of experience. That's why you may have to consult your friends and relatives that used their services before to avoid fraud and below-par work.
These people are essentially the ones who can provide you with all of the necessary information about plumbers. The reviews must always be taken into account. A plumber in North Las Vegas, NV that has good reviews will likely deliver quality services to you. That's why before you hire a plumber in North Las Vegas, NV, always verify their experience.
Moreover, experienced plumbers always take safety measures to perform plumbing tasks. Knowing this, a good way to know whether your plumber is experienced or not is by seeing how seriously they take safety.
3.   Holds a License/Permit
Why would you allow an unlicensed plumber to solve your plumbing problems if you don't allow anybody to drive your car without a license? It makes sense, doesn't it? Licensed plumbers are well aware of the building codes and regulations and also have a back-up team to handle an unexpected incident during a plumbing task. You need to ensure that your plumber has proper insurance and a license to safeguard you, your family, and your house.
You might need to search for a skilled plumber if the plumber that you hired fails to prove his association with a registered company or business. A certified plumber in North Las Vegas, NV can provide many benefits to their customers as they are well-trained and experienced in different types of plumbing issues. They are the ones who can help you maintain the warranty of your electronic appliances by providing expert services with safety. Therefore, you must search for a licensed plumber in North Las Vegas, NV, to carry out your plumbing tasks.
4.   Leaves No Traces of Mess
We all know that fixing plumbing issues can be filthy and chaotic. The plumbing work can leave a huge mess that is even more challenging to clean. An unprofessional plumber in North Las Vegas, NV will never bother to clean up the plumbing mess he's made. A professional one, however, will always make sure that the area is clean as it was before the plumbing work. Special attention should be paid to broken components, faulty parts, dirt traces, and dirty water. A professional plumber in North Las Vegas, NV that leaves no traces of dirt or grime behind is what you should look for.
5.   Responds to Emergencies
A good plumber always gets the job done in one go. However, there are times when a problem rears its ugly head at the most inopportune moment. In this case, you always need to have an alternative contact number of a plumber for any emergencies that may arise after the plumbing work. You just cannot rely on a plumber who never responds to his calls and text messages. Major issue household plumbing issues like waterline blockage or flooding may cause real damage to your home and increase your expenses.
A professional plumber and reliable plumber in North Las Vegas, NV always responds to your inquiries and issues, so he'll never disregard your calls or messages in times of emergency. Hiring a professional plumber in North Las Vegas, NV will not only make your life easy but will also save your money.
6.   Communicates the Problem
A skilled plumber in North Las Vegas, NV will not only discuss your repair but will also inform you of possible expenses that you might face. A good plumber will always talk to you about the plumbing issue that you are facing and what can be done to fix the problem. This goes hand in hand with the cost of the repairs, which the plumber will also communicate with you. Open and clear communication with the plumber in North Las Vegas, NV will allow you to measure his professionalism and experience. Therefore, communication is a key characteristic.
7.   Punctual and Dedicated
An unprofessional plumber in North Las Vegas, NV will never show up on time, and due to that, he won't be able to fix your plumbing issues in the estimated time. In fact, his inexperienced approach will take up much more time than anticipated and will only cause you to have to encounter more problems. Good plumbers are always dedicated to solving your plumbing issues with efficiency, which is why they are always punctual. Also, they are the ones who inform you beforehand of any delays. If your plumber is punctual and dedicated towards his job, this indicates that the plumber in North Las Vegas, NV you've hired is a professional.
Looking for a Reliable Plumber in North Las Vegas, NV?
Craig's Plumbing, a plumbing service company running since 1997, is the best choice to solve any type of plumbing issue in Las Vegas. We have a professional team of well-experienced plumbers who will solve your plumbing problems in no time.
Call us now at (702) 496-3892 for a quick appointment.