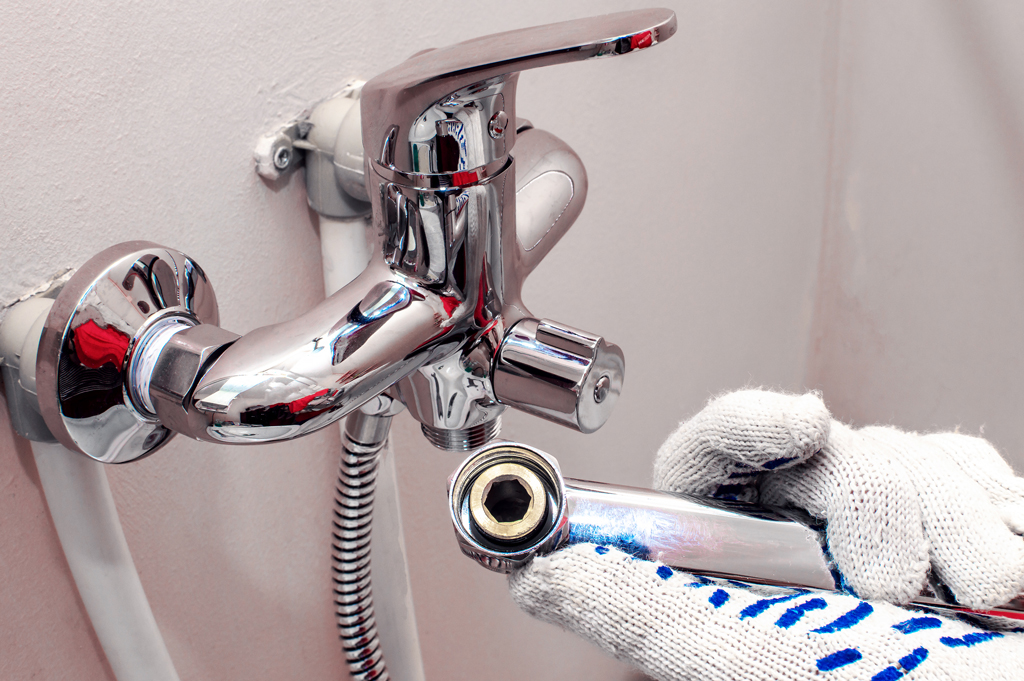 A Guide To Finding A Good Plumbing Service | Las Vegas, NV
Like any other part of your house, your plumbing system will gradually wear out and develop problems that could affect its performance and even put your family and your home in danger. Given the sensitivity and seriousness of most plumbing issues you might run into, they will need to be fixed urgently. However, this does not mean that you should get impatient and decide to fix them on your own. In any case, DIY plumbing solutions in Las Vegas, NV can be dangerous, costly, and even illegal. Therefore, instead of trying to resolve plumbing problems yourself, you should hire a professional plumber you can trust with all your plumbing issues.
Unfortunately, if you do not have a dependable plumber already, finding one can be quite a challenging process. This is because most plumbing service providers in Las Vegas, NV lack what it takes to resolve some complex plumbing issues decisively and do quality work. Therefore, you should take your time to do your due diligence to minimize the risk of settling for an incompetent person. Below are the steps you can follow to hire the best plumber in the city.
Ask Search Engines and the People Around You
If you have never needed the services of a professional plumber before or you are new around here, you perhaps do not know where to start. The good news is that you can take your phone or computer, open your favorite search engine, and search for plumbing companies near you. Alternatively, you can ask your workmates, neighbors, family, and friends to refer you to the plumbing service providers they know. By taking these steps, you will be in a great position to create a list of the plumbers you can potentially hire. You will also find details about their addresses and how to contact them.
Check Experience and Credibility
Of course, your plumbing system is an extremely valuable part of your home, and you cannot afford to allow an amateur to lay their hands on it. Therefore, you need to ensure that the plumbing service you pick is not only experienced but also credible. This is because professional plumbers seem to get better with time, meaning that a plumber who has been in the business for more than a few years will be in a better position to handle all the plumbing issues you might run into, no matter how complex they might be. Besides, by choosing a plumber who has been around long enough, there will be adequate information you can rely on to judge their credibility and reliability. Therefore, if a plumbing service has not been in the industry for more than a few years, hiring them is going to be too risky and you should not do it when there are better alternatives.
Check Licensing
The plumbing industry in the city, like elsewhere in the state, is regulated by local authorities. Given the dangers that poorly done plumbing jobs can pose to the people and buildings around your home, you need to ensure that your plumber is well-trained to handle any plumbing situation. For plumbers to offer professional plumbing services legally, they need to be duly licensed. To receive their licenses, these professionals need to undergo years of training and pass a series of tests. Therefore, if a plumber is unlicensed, they might lack the necessary skills to handle some plumbing issues correctly and safely. Besides, if you hire an unlicensed plumbing service, the job they do might be illegal, meaning that it might effectively be against the terms of your service warranties. Therefore, before you hand choose to hire a particular plumbing contractor, you need to demand to see their licenses. If they are unwilling to prove to you that they are duly licensed, you should not consider hiring them.
Check Insurance
Plumbing jobs tend to involve a lot of risks. For instance, the plumber fixing your plumbing issue might be at risk of getting physical injuries. Besides, some plumbing installation and repair jobs might leave sections of your house seriously damaged. A good plumber should prepare for these risks by making sure they are adequately insured and bonded. This means that if something goes wrong as they work in your house, you will not be the one to be held financially liable. On the other hand, if you settle for an uninsured plumber, you might have to pay for the injuries or the property damage they might sustain or cause. To dodge such an eventuality, you need to ascertain if they are insured. If the answer is negative, you should not risk hiring them.
Ask About Warranties
Even after finding a plumbing service with the above credentials, there is a good chance they will not meet your expectations. Indeed, the plumbing problem you are facing could recur a short while after being repaired. Therefore, you need to have a way of holding your plumbing service accountable should such a thing happen. To this end, you need to find out if the plumbing contractor you are about to hire is willing to give you a warranty for the services offered. With a warranty, you will be entitled to free repairs if your plumber makes some mistakes. Therefore, before you can decide to hire a given plumber, you need to be sure you will get a written quality guarantee.
The Bottom Line
Overall, it is apparent that although finding a plumber is not easy, you may simplify the process by knowing the factors you need to consider. Given the value and importance of your plumbing system, you need to be very careful with the plumbing company you choose. If you are shopping for a reliable, experienced plumber in Las Vegas, NV, Craig's Plumbing is the best plumbing company to hire. We have been providing plumbing services for a long time, and our track record is above board. Contact us today to learn more about our business and services.
Photo by A Kisel at Shutterstock