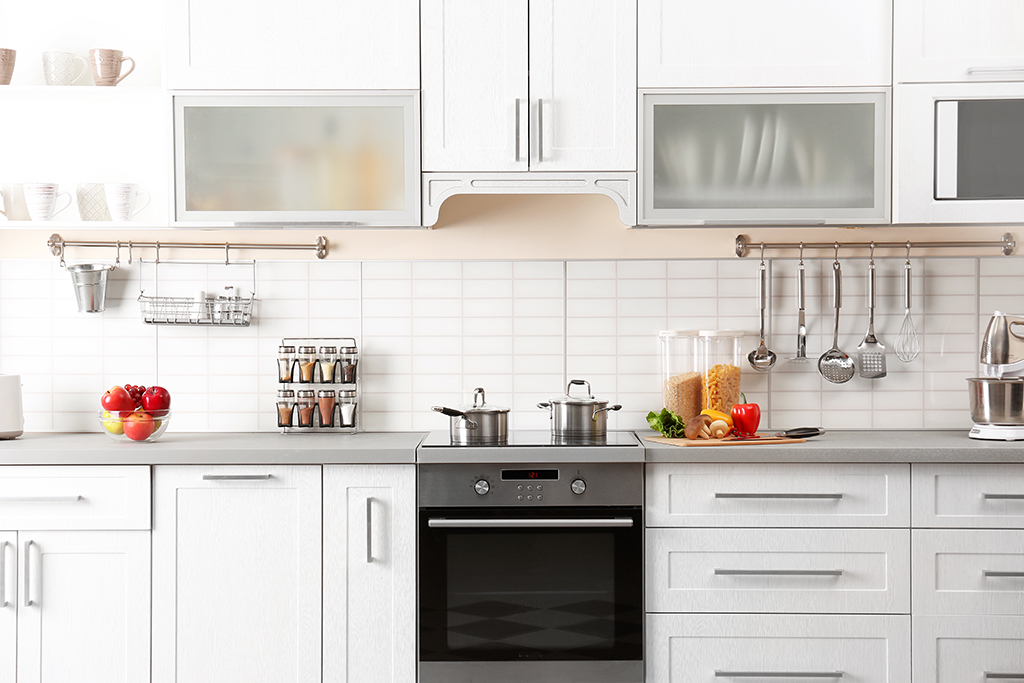 Advice From A Plumber To Enhance Kitchen Hygiene | Summerlin, NV
Upgrading the plumbing fixtures in your kitchen to improve its appearance and functionality has a lot of benefits. It enhances the comfort of your home, may reduce water consumption, and improve the hygiene in your home. However, the most sort after benefit is the increased resale value. Upgrading and remodeling your kitchen makes it attractive to potential home buyers.
However, you need the services of a plumber to make these upgrades to your Summerlin, NV home. Plumbing is vital in promoting hygiene at your home as it supplies clean water and drains the wastewater away.
If the kitchen fixtures are old or outdated, you may decide to remodel the kitchen entirely by installing modern faucets, sinks, and drains. The modern and quality plumbing fixtures are compliant with the standards for plumbing materials and products which promote health and hygiene. The remodeling process is expensive because it involves removing and dismantling outdated fixtures and installing new ones. The plumbers you enlist will remove the obsolete kitchen fixtures and install new ones. Below are some of the plumbing upgrades you can do to your kitchen.
Faucets
Kitchen faucets act like valves that regulate the water inflow to your kitchen sink. Faucets supply your kitchen with clean water for use when washing the utensils, your hands, vegetables, and fruits. After you decide to remodel the kitchen, you might also change the faucets to fit your interior design plan. Faucets are delivered in various shapes, designs, and sizes better than traditional models.
A plumber can help you select modern faucets with better quality, durability, an elegant aesthetic appearance, and performance. Ensure that you consider the faucet options that fit your preferences, dream kitchen appearance, and style to avoid dissatisfaction after spending much on renovation or upgrade. As indicated above, there are various faucet models to consider for your Summerlin, NV home, including:
Led Light-Equipped Faucets
LED light-enabled faucets offer illumination that adds value and beauty to your kitchen. These faucets enhance the appearance by changing colors opened or whenever water temperature changes based on the manufacturers' settings. Some faucets even offer flushing lights that warn you that the water is very hot, preventing you from suffering severe burns.
It will be a worthy upgrade by enlisting a plumber to install an LED-equipped faucet in your kitchen. On top of that, have the plumbing service install LED lights in your kitchen to give it that beautiful appearance when the lights are off.
Range Of Motion
To transform the kitchen into a stylish, modern, or trendy look, you need a plumbing service expert to install high-efficiency and aesthetic faucets. Some standard faucets can only be turned on by turning the closing and opening knobs from right to left. However, you can decide to go modern and outdo your relatives, friends, or neighbors by purchasing differently functioning faucets. A plumbing service can upgrade the faucets and help you transform from the usual right to left motioned faucets to pull out spouts, single handle, joined arm, double-handle faucets, pull-down, and hands-free motion detect faucets through accurate installations.
A homeowner may also decide to install touchless kitchen faucets which respond to a simple wave and detect various objects kike utensils that turn the faucet on. This can be a significant improvement to your kitchen. Enlisting the services of a plumber is helpful in this case. They will advise on the right faucet for the kitchen based on its material, interior design, and technology. The experts also can install the faucet without damaging the existing water supply lines.
Low Flow Faucets
The other type of faucet that the plumber may install into your kitchen is a low-flow faucet. While reducing the water wastage, low flow faucets also ensure you are not overwhelmed by the high water utility bills. If you use less water, you need less energy to heat it. Hence, low-flow devices like faucets also contribute to energy conservation. You also could get water-saving coupons and rebates by installing such low-flow fixtures while also increasing the resale value of your home.
Kitchen Sinks
Having a sink in a kitchen makes it complete. It is essential for washing groceries, hands, kitchen towels, and dishes. Among the fixtures, you can request the plumber to upgrade during the remodel to ensure it fits your preference, taste, and style.
You might decide to move the location of the kitchen to the corner or center of the kitchen. The Plumbing expert will transfer it professionally and fix it safely during remodeling. However, there are two factors to consider when purchasing the sink:
The Type
Sinks appear and serve different purposes that help you cook clean food and eat on clean utensils, and with clean hands for hygiene. The type of sink can be based on size. Therefore, select a sink that corresponds to the size of your kitchen.
A plumber might recommend a bar, corner, farmhouse, granite composite, and kitchen island. They might also tell you to choose between top-mount and under-mount and double or single basin sinks based on the kitchen workload and the space you want to save as you wash the dishes or cook.
Sink Material
The other thing to consider when installing a sink is the sink material. The sink materials in Summerlin, NV, include porcelain, stone, stainless steel, metal, vitreous china, and metal. Sinks made from cast iron have a longer lifespan, meaning they will serve you for a longer time. Do you want to add extra charm to your kitchen's style and décor? You can go with modern cast iron sinks.
Another sink material your plumber may advise you to consider for kitchen remodeling is the composite sink. These sinks are heat- and scratch-resistant, making them durable with lea wear and tear. After selecting a sink made of durable and quality materials, your plumbing expert will safely and accurately install it in your Summerlin, NV kitchen and ensure that it is efficiently working.
Contact Craig's Plumbing
The importance of a kitchen in your home cannot be overstated. It is where the meals you take are processed and cooked. Anything that may impact its hygiene can take a toll on your hygiene and wellbeing. Hence, installing plumbing appliances that enhance hygiene, water conservation, and even physical appearance is vital.
Our Plumbers at Craig's Plumbing have a wealth of experience, having worked in this industry and helping the residents of Summerlin, NV, over the years. We can help you choose the right faucet or sink and help you install it in your kitchen. Call us today for any plumbing service needs.
Photo by Africa Studio at Shutterstock