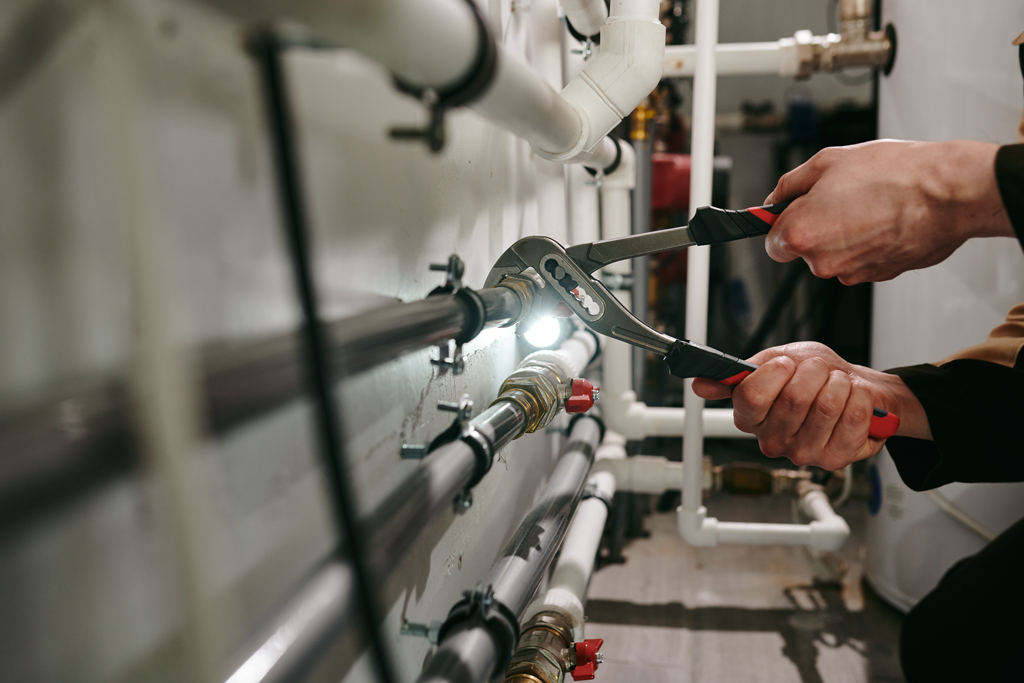 Choose A Licensed Plumber Over DIY Plumbing | Las Vegas, NV
Are you fond of doing DIY projects? Creating things on your own or doing repairs can be a learning experience for most people. While they are fun to do, it's not always advisable especially when it comes to your home's plumbing system. Make it a point to always hire a licensed plumber for all repairs and installations. Never resort to using YouTube DIY videos to do a major repair as you might end up damaging your appliance or fixture. In this article, we'll talk about why you should never consider DIY plumbing repair or installations, and why it's crucial to work with a licensed professional in Las Vegas, NV.
Reasons You Shouldn't DIY Plumbing
Do you know why DIY isn't a good idea? Here's why:
You're Not Fully Equipped
There are a few things a plumber needs to properly carry out a plumbing task: proper license and training, experience and his tools. It'll be impossible to do installation or repair work if you don't have the right plumbing tools. And buying equipment can be expensive. You're also not properly trained to use plumbing tools. You should always hire a plumber for all repair work because he's fully equipped to get the job done right the first time. If something comes up, he will also be ready to tackle any issue during the repair process.
Wrong Diagnosis
Do you rely on YouTube videos all the time? Sure, they can be helpful. But not all problems are the same. It may look like you're seeing the same symptoms but the root cause of the problem could be different. It'll be difficult to permanently fix a problem if you don't really know what's happening. A licensed professional has been trained to do inspections to determine what the problem is. He can tell you, in detail, what you need to know and provide you with cost-effective plumbing solutions.
No Permanent Fix
A DIY video may be able to temporarily fix a plumbing problem but aren't you looking for a permanent fix? A licensed professional in Las Vegas, NV is able to, not just diagnose a problem properly, but actually solve it for you. You'll have peace of mind knowing the problem will not recur in the future. Our plumbing experts at Craig's Plumbing are highly trained and skilled to tackle any plumbing repair, big or small. Whether it's for residential or commercial plumbing, we can help.
You Might Injure Yourself
The risk of doing DIY plumbing repair is that you might actually make the problem worse or damage the appliance. If you're not careful, you might also end up injuring yourself. And remember, your insurance company will not cover accidents related to doing DIY plumbing repairs because you don't have the proper license to do plumbing work.
Why Hire Licensed Professionals
Below are the reasons why you should only hire a licensed plumber to do major plumbing repairs or installations.
License and Skills
First, a licensed professional has all the credentials to properly carry out the task according to the codes. Rest assured, he will not do anything to harm you or your home. Also, if he's employed at a reliable plumbing company, you can expect he's already had years of experience in plumbing, making him an expert. You don't have to worry about him not doing his job properly because a licensed plumber has the right skills to get the job done right the first time.
Insured
If you hire an unqualified person to do repair work and he gets injured on the job, you may end up paying for his medical expenses. Remember, only a licensed professional can get insurance. So if there are accidents, we're afraid you might be held liable for it.
Satisfaction Guarantee
One of the benefits of hiring a licensed plumber to do repair or installation jobs is that they can actually give you a 100% satisfaction guarantee of a job well done. An unqualified plumber won't be able to do this. The creator of the plumbing DIY video also can't guarantee he has a permanent solution. No one wants to pay another professional because the other person he hired didn't get the job done. You can avoid other expenses when you hire Craig's Plumbing to do all the plumbing work in your home.
Don't Ignore Minor Problems
Plumbing emergencies can cost a lot. Thankfully, they don't just occur overnight. A plumbing emergency happens when a homeowner neglects his plumbing. When you suspect something may be wrong with your water heater or a sump pump, please contact a professional right away or you could end up with a flooded basement.
It's okay to do some minor plumbing work like fixing the faucet. However, make sure you do have basic plumbing tools you can use. It's also best to keep a plunger to help you fix a clogged toilet or drain. Do ensure you have a different plunger for the toilet and your drain. If you need more plumbing tips, don't hesitate to visit our website today.
Hire Licensed Professionals for Installation
Some manufacturers would require professional installation on their appliances so that you get to keep the warranty. This is another reason why you should always hire a licensed plumber especially when you're installing a new water heater. Incorrect installation can also lead to other issues including costly repairs.
Contact Craig's Plumbing Today
Do you need a plumber in Las Vegas, NV? You've come to the right place. We are a trustworthy and dependable plumbing company that never cuts corners when it comes to repairs. Rest assured, our plumbing experts go the extra mile and always work hard to resolve all plumbing issues. We'll never leave your property unless the problem has been fixed and you're completely satisfied with our services. Get in touch with us at Craig's Plumbing for an appointment.
Photo by Pressmaster at Shutterstock