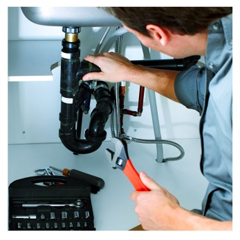 Choosing the Right Plumbing System
The plumbing system is like the lifeblood of any home. However, people tend to overlook its importance and just decide willy-nilly on what system they are going to use for their houses. It is useful to remember that picking the right kind of plumbing system can help save thousands of dollars for homeowners and even save them from unnecessary issues along the way. Here's how to choose a suitable system for a home:
Consider How it will be Installed. Traditional piping systems are made from copper which needs a torch to be soldered together. These, however, can cause house fires according to the National Fire Protection Agency (NFPA).
Meanwhile, modern chlorinated polyvinyl chloride (CPVC) pipes require a solvent cement joining system which makes this kind of piping to be quickly installed.
Consider its Life Span. Plumbing systems are expected to last for years. However, due to corrosion caused by acidic water or soil, copper pipes may have a shorter life span than its CPVC counterparts.
Consider How it will Affect the Quality of Water. Due to corrosion, copper pipes may contaminate drinking water making CPVC pipes better for ensuring that the water passing around the house is potable.
Cost. Keep in mind that the type of material to be used in a plumbing system affects overall costs. Also, some pipes are easier and quicker to install than others which may help cut down on labor costs down the line.