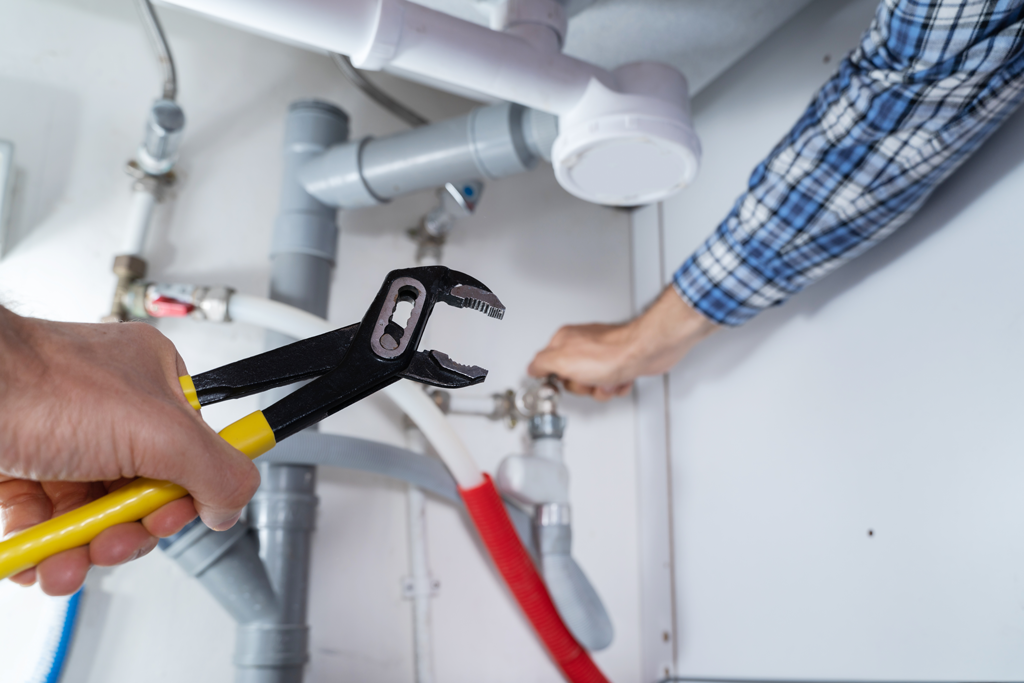 Determining The Legitimacy: Plumber Near Me In | Las Vegas, NV
Various plumbing issues, like leaking pipes, affect your home's comfort and pose a severe health hazard for you and your loved ones. This is because they are the perfect conditions for mold growth. However, enlisting an experienced plumber near me in Nevada for routine maintenance can help address these plumbing issues before they escalate.
However, several plumbing companies have set up shop today, and determining the legitimacy of one can prove challenging. Fortunately, there are some questions that you can ask the technician to determine whether they are real or just fraudsters. This post will highlight several of those questions that you can ask your new plumbing company before hiring them. They will help you determine if the technician will complete the job effectively or if you should continue the search.
Do You Have a License?
Before anything else, you want to ensure that the plumber near me in Nevada is licensed to offer the service. Hence, you should ask them if they are licensed to operate in this State. The Nevada state government has a strict requirement that any service provider, such as a plumber, be licensed before offering their services to citizens. That proves the plumber has met the educational and training requirements to offer effective services.
The plumbers are required by law to renew their licenses and undertake re-certification exams to be up-to-date with the State's building codes. The tests ensure that any professional you hire has enough know-how on the current building codes and practices. If the technician doesn't have a license, their work can be deemed illegal and performed in a manner inconsistent with the current building codes. Unlicensed plumbers might perform poor installation or repair jobs that could cost you a fortune to rectify later.
Does Your Company Charge a Service Fee?
When some plumbers visit your home for an estimate, a service fee accrues. This Fee is normally non-negotiable in most instances. Hence, asking the plumber near me in Nevada the amount of money they charge before having them come for an inspection is important. This way, you can avoid hidden costs and fees that might make the repair more expensive than necessary.
Do You Have an Insurance Cover?
Besides licensing, the plumber near me in Las Vegas, NV should also have a third-party liability insurance cover. Insurance is a critical consideration when evaluating the plumber's credentials. It provides a buffer in case of mistakes and accidents. If the technician doesn't have an accident cover,
you might incur liability if the accident happens on your property, which will cost you a fortune. A reputable plumbing expert will have proper bonds, worker's compensation, and builder's risk insurance coverage options.
What's Your Response Time?
The last thing you want is to hire a plumber near me in Nevada that will take ages to respond to your call and arrive at your home for the repair. A plumber's average response time is critical in emergency plumbing situations. Your plumbing system can leak and destroy your home severely within minutes, resulting in high repair and restoration costs. In these emergencies, the time wasted is directly proportional to how much you will pay for repairs, replacements, and restorations. If your plumber can arrive on time and effect the repairs, that will ensure that the emergency plumbing issues don't escalate or exacerbate to even larger issues which will cost you more to fix.
Do You Provide 24/7 Emergency Services?
Normally, plumbing companies are of two types, those offering 24/7 plumbing services and those that do not. The plumbers that offer 24/7 services mainly engage in emergency plumbing jobs. Those that do not don't take emergency calls. Hence find a reliable and reputable local plumber near me in Las Vegas, NV that can help you with all plumbing issues, including emergencies.
What are Your Areas of Expertise?
You can hire the best contractor for the particular plumbing project or work by prior learning about the areas of experience of your plumbing contractor. An exceptional remodeler is not the best for repair and maintenance projects. The best method to ensure a plumbing job is done correctly is to match the contractor's skills and strengths with the necessary job.
What are Your Credentials and References?
To demonstrate their reliability in managing particular plumbing jobs, a plumber near me in Nevada should be able to provide at least three to five high-quality references from reachable clients. Before accepting offers or signing contracts, spend some time physically contacting the references. In contrast, credentials don't always imply high-quality work but show a person's dedication to their profession. They also signify the technician's proficiency and knowledge of current building codes and procedures.
Are Your Plumbers Licensed Independently?
Although the individuals working on your home might not be qualified or skilled, your plumbing contractor might be covered by insurance, licensed, and have outstanding credentials. Always ask the plumbing contractor whether they will manage the project directly or contract it out to another party. To be sure the subcontractor is capable of handling your project, check their experience and references.
Do You Charge for Parts?
For a particular project or work, a qualified plumber near me in Nevada should have the appropriate replacement components on hand. But there is a danger that specialized parts would become difficult to find, creating a problem. In such cases, your plumber might need to visit the neighborhood plumbing supply shop. If the plumber charges you for obtaining plumbing supplies that aren't on hand, you need to know this beforehand.
Ensure You Hire Licensed Professionals
With many plumbing companies cropping everywhere, choosing the right one might prove a problem. However, there are some questions that you can ask a contractor to determine if they are indeed legitimate. Before you hire a plumber near me in Las Vegas, NV, ask them all the questions above to ascertain their legitimacy. Contact us at Craig's Plumbing, your reliable plumbing company, for expert plumbing services.
Photo by Andrey_Popov at Shutterstock