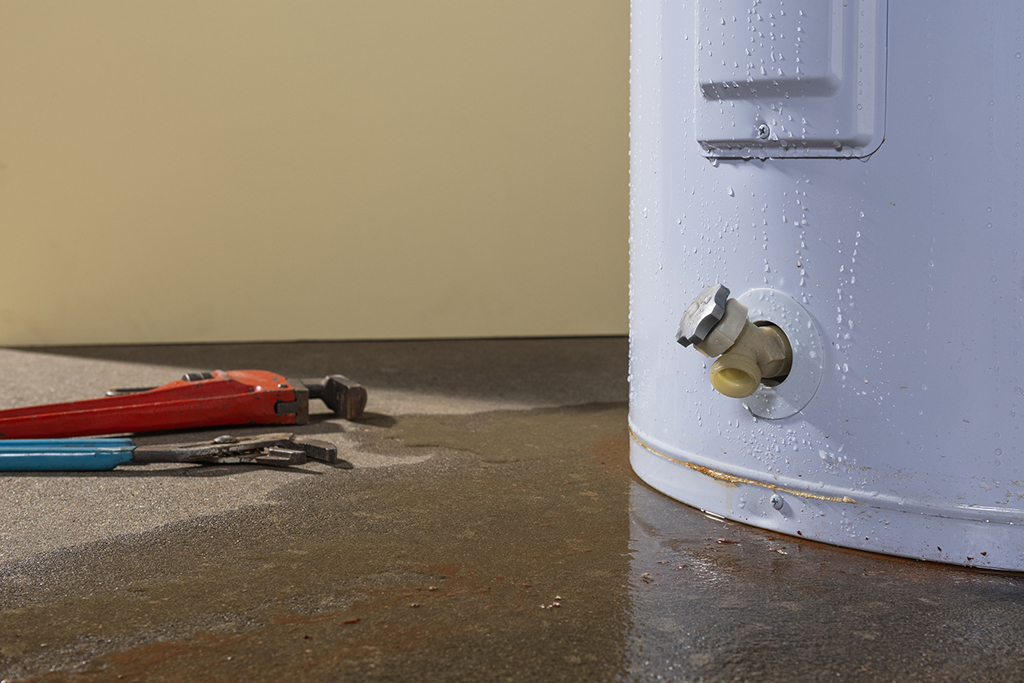 Does Your Water Heater Have Problems? When to Call a Professional for Water Heater Repair | Summerlin, NV
Water heater repair is one of the inevitable services you will need at some point. Getting high-quality units installed in a corner in the house can serve your needs for several years. However, as any other mechanical and electronic parts, your water heater's capacity and performance drop over time. This can be hard to notice until your heater starts to characterize problems. In most cases, repairs require experienced professionals. While DIY maintenance can give your system more years and better performance throughout use, repairs are delicate and need experts. What's more, attempting DIY repairs can violate your warranty. In sophisticated regions such as Summerlin, NV, finding companies that offer water heater repair services shouldn't be a daunting task. However, there are various aspects to review before contracting any heating and cooling company.
Water Heater Problems That Require Professionals
A professional technician can take care of various issues, both small and complicated. Gas and electric water heaters are the main types available in most homes in Summerlin, NV. If your natural gas or electric water heater stops providing hot water or no water comes out, checking the pilot light and thermostat settings can help resolve the matter. However, even these tasks can prove frustrating to novices. It is also recommendable to hire professionals with the experience, skill and capacity (equipment, procedures, safety garments) to handle your demands. Some of the situations that require urgent water heater repair services include:
Smelling gas is one of the emergencies that can arise from owning water heaters that run on natural gas. If you smell natural gas in your house, it is essential to call for professional plumbing and HVAC services as soon as possible. In Summerlin, NV, emergency heater repair can take care of gas leaks and loose connections or cracks in the infrastructure. It is also recommendable to hire annual maintenance services to inspect and troubleshoot your heating and cooling systems. Gas leaks are potentially hazardous, so it is advisable to have an emergency plumber on your speed dial. Most reputable companies will show up promptly and also provide remote assistance to help you manage the situation while the repair team is on transit.
If your water heater starts to produce smelly water, you should contact reputable water heater repair services immediately. This could signify internal damages, leaks in the system and potential contamination. You should also inspect the water qualities, including color. If the water turns to brown, any other peculiar color or has sediments, call for emergency repair. This includes rusty water or changes in taste. Contaminated water can be a health hazard in your home, especially if you have sensitive skin and a delicate immune system. Repair work may also involve complicated inspections and diagnosis.
Leakages in Water Heater Tanks
Leaks in your water heater tank will result in inefficiency, more energy bills, water wastage and structural damages on surroundings due to increased humidity. If you find a pool of water around your water heater or notice leaks on the tank, it is time to upgrade and replace your unit. Leaks are some of the popularly sought water heater repair services in Summerlin, NV. You should call a professional plumber that has experience in repairing water heaters in your town. Most experts recommend the same companies that installed your unit to facilitate repairs. Nonetheless, you can still find new businesses with reputable quality services.
Water Heater Making Loud Noises
Throughout use, water heaters accumulate sediments and minerals at the bottom of the tank. This can gradually cause mechanical degradation. Your system's components are also susceptible to various wear and tear elements, including the on/off cycle. Just like a loud had drive indicates the hard disk is almost crushing, noisy water heaters should prompt immediate repair services. Your unit should characterize the same efficiency for a long while before the natural depreciation kicks in. Troubleshooting noisy water heaters in time also helps you prevent major breakdowns. What's more, noise indicates inefficiency, which translates to more significant energy bills.
Should I Call a Plumber or an Electrician?
Water heaters are connected to the plumbing infrastructure, serve in heating and are also electronic devices. As such, you may wonder who is best suited to meet your water heater repair needs. A plumber, electrician, or HVAC technician can possess the skill set to diagnose various issues and repairs. It depends on your unique condition. As a rule of thumb, you should hire a professional plumber. However, some situations are better suited to electricians. The three significant examples include:
The water heater keeps tripping your circuit breaker
The water heater fuse box is blown or overheating
Loose water heater wiring that results in tripping your reset buttons
If you have any other problem with your system, you will need to call a plumber. They can take care of noises, foul water, low pressure, no water, failed heating and many other issues. Some companies house both plumbers and electricians, especially since water heater repair services overlap into both professions. Make sure you choose credible, long-serving companies that a good reputation in your town.
Professional Water Heater Repair Services
Craig's Plumbing is a credible licensed plumber dedicated to providing high-quality services in the city of Summerlin, NV. Our pride stems from offering fast, friendly and honest plumbing services customized to the unique needs of our clients. Whether you are looking for water heater repair, water treatment, or septic services, our teams have the skill, experience and capacity to help you meet your goals. We can install, repair and maintain all models and systems, including ground-up construction. We also provide 24/7 emergency plumbing services to help you restore normalcy into your home as soon as possible. You can contact our customer support desk today for any inquiries about plumbing installations, repair and maintenance services in Nevada.
Photo By cmannphoto at istock