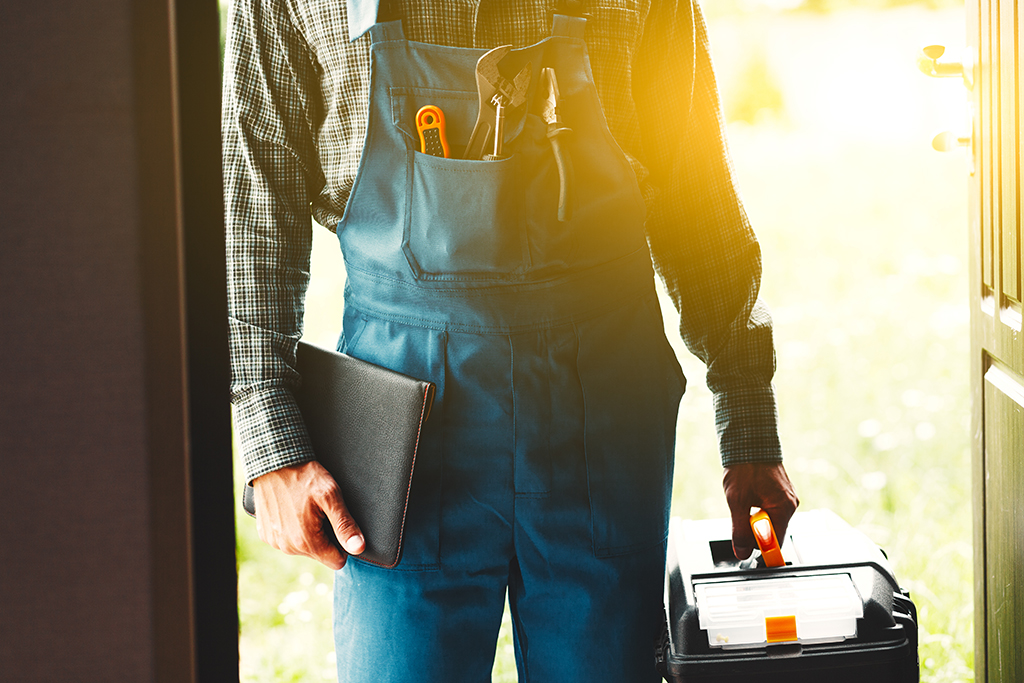 Don't Take A Gamble, Call The Plumber Instead | Las Vegas, NV
Photo by Ivan Kruk at Shutterstock
Las Vegas, NV is home to many infamous events: casino gambling, slot machines, and many famous hotels. Plus, the urban landscape is densely populated with residential homes and businesses, all in need of a good plumber when the times are tough and repairs are needed. With more people living in its urban vicinity, Las Vegas, NV has seen an increase in the demand for the services of a qualified plumber. Craig's Plumbing is the place to go to seek the knowledge and expertise of a licensed, qualified plumber.
General Plumbing Service
General plumbing service can include a comprehensive video inspection of your pipes and drains. The aim of the surveillance is to detect problems early on and stop them before they worsen. or, better yet, stop a leak in its tracks. Plus, it's an effective way to locate a drain clog before the real work begins.
Older homes will be far more vulnerable to the idiosyncrasies of aged and faulty plumbing. Old pipes that leak and burst without warning can cause a major calamity which results in a full-blown plumbing emergency that happens at once.
A burst pipe is no fun at all. The initial causes of a burst pipe often start with a drastic change in your water pressure, which is when the water builds up so much that it can cause your pipes to burst. This is due to the increase in the intensity of the water pressure, which can get so high that it becomes difficult for your pipes to receive it one way or the other.
There are other root causes which result in your pipes bursting, often sudden and without warning. Pipes that freeze or ones that move and shift due to being poorly installed or worn can lead to a sudden bust. Your plumber may offer a good solution on what to do when the cold weather hits, which would typically be keeping a small trickle of lukewarm water going through one of your faucets as a measure of prevention. This should be done when the outside temperatures hit on or below zero.
Sounds occur when your pipes begin to shift and move. In fact, you may come to hear a disturbing noise that's known as a "water hammer," which is merely the sound of loose pipes clanging beneath the surface of your home. Pipes that shift can loosen to the point where an entire pipe can fall out, and that's when real disaster strikes. You could suddenly lose tons of precious water, thus resulting in massive home damage to walls, furniture, and electrical wiring, not to mention your appliances. Believe it or not, this can be a serious plumbing emergency with major consequences.
Internal corrosion happens with older, galvanized pipes, the crack and rupture due to age, wear and tear. What happens is that the elements can seep through your water supply, which flows clear through the pipes and collects gradually over the course of time. There are times when simple cleaning of your pipes can remove the build up that's the result of residue collection and other drainage problems.
Minerals that collect within older, galvanized pipes have ways of slowly eroding them to the point where lead poisoning can result. In fact, lead can sneak its way into your water supply and make your water unsafe for drinking, cooking, cleaning. or even bathing. When this happens, you should call your plumber as soon as possible. Getting your pipes replaced may be the best option at this point.
Water Pressure
Low water pressure is another sign that maybe it's time to have your pipes replaced. In fact, this is often due to corrosion and sediment build up that goes unnoticed in most cases. The average pipe should be able to hold and process anywhere from 30 to 80 psi, and anything outside of those numbers could possibly violate a city ordinance or code.
Water pressure that is too high or too low may result in more damage to your plumbing system and increase your repair bills. It may even cause a drastic hike in your monthly water bill. Sometimes, the altitude of your home may be at play where your water pressure is concerned, as an elevated living area may result in the need for the pressure to be increased in order to get the supply into your home without problems.
Water that has a tinge of yellow, red, or brown is an excellent indicator of pipe trouble on the way. It typically indicates the build up of rust and other elements that happen over time. If this is only happening to your hot water supply, you may need to have the tank of your water heater checked for signs of rust or corrosion, as this can happen in tanks that hold over 20 gallons of hot water for hours or days at a time. If this happens with both hot and cold water, then the odds are great that the problem lies within your pipes, so getting them replaced by a professional plumber is the best solution.
Having your plumbing system redone can be a simple job or one that requires hours of labor and parts. In some cases, the plumber may be able to replace one piece of corroded pipe, which should only take up to an hour at the very most. The only thing that would need to be done is to find the old pipe that's been affected and replace it with something new.
Finding the affected pipe may require the plumber to perform an extensive video inspection, where a tiny digital camera is inserted into the crevice of each pipe. Special computer technology is used to take the images and upload them onto the computer to locate corrosion, a leak, or a pipe that could be loose. From these images, the plumber can draft an estimate of your charges before the real work begins.
Leaking or corroded pipes are nothing to mess with. When you notice any of the above symptoms, don't panic. Simply call or visit Craig's Plumbing today for a free estimate.