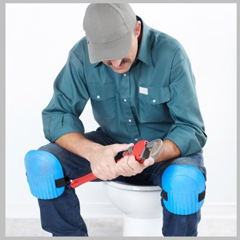 Educational Requirements for Plumbers
Plumbers, as tradesmen, are not required by law to pursue higher education. Instead, they need to undergo programs that will help them to learn the required skills and techniques that they will use when they are hired to install, service, and repair water and gas systems for homes, commercial buildings, industrial facilities, and more.
 Typically, plumbers have to undergo apprenticeships from contractor organizations and unions. These programs usually last for four to five years. It involves classroom instruction as well as paid on-the-job training. Prior to being admitted to an apprenticeship program, a potential plumber has to complete high school.
In addition, according to the Bureau of Labor Statistics, a plumber in training has to complete 144 classroom hours and take up subjects including physics and chemistry, math, blueprint reading and local regulations.
On-the-job training is also required since it allows plumbers to get first had experience in dealing with plumbing problems in various settings.
Finally, a plumber has to acquire a license following two to five years of work experience. Each state holds a licensing examination that a plumber needs to pass in order to get his certificate.