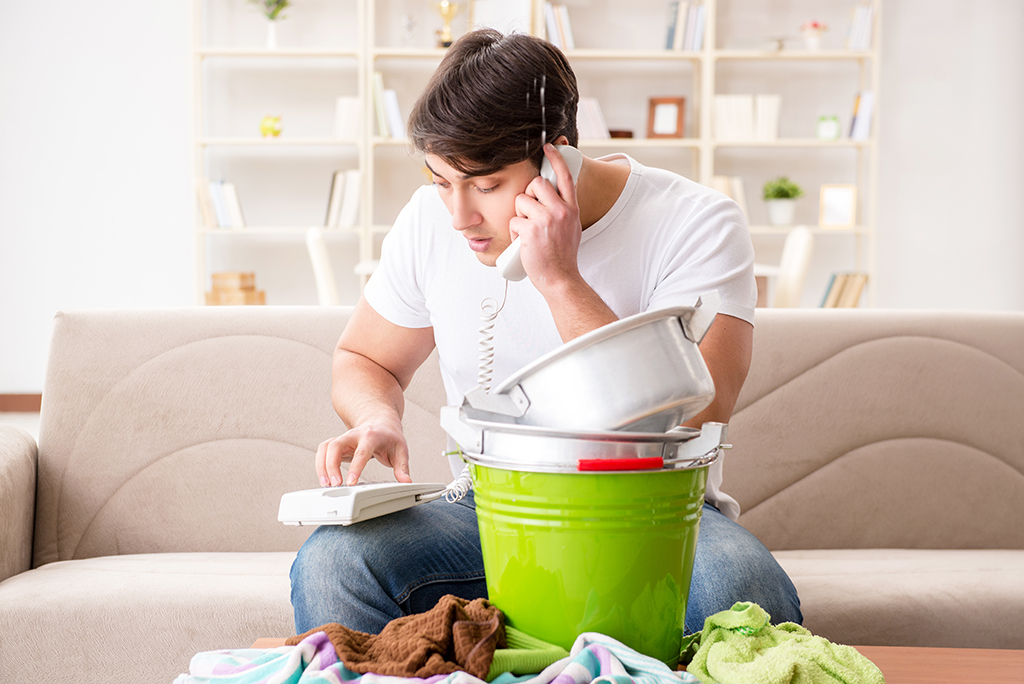 Emergency Plumbing From A Plumber Near Me In | Las Vegas, NV
Photo by Elnur at Shutterstock
Plumbing systems are prone to damages and malfunctions from time to time. Any breakdown in your plumbing system is typically unexpected. As such, you need to keep a plumbing expert close in case of any emergency.
At Craig's Plumbing, we provide a wide range of emergency plumbing services to residents in Las Vegas, NV, and the surrounding areas. Below are some of the emergencies you can expect an expert plumber near me in Las Vegas to fix.
Broken Water Pipes
A broken water pipe is a recipe for disaster significantly since it exposes structural and aesthetical damage to your property. Broken or cracked pipes leak water which can flood your home, making it hard to live in. This is a serious matter requiring the aid of an emergency plumber near me in your area to mitigate the damage effectively.
However, as you wait for our fast-paced plumbers to arrive, you can control the damage by switching off the main water supply. As a general rule, we don't advise you to attempt DIY repair for broken water pipes since this might escalate the issue if not handled professionally.
Gas Leaks
If left unattended, gas leaks are hazardous, potentially leading to explosions or fire. Immediately you suspect a gas leak, turn off the main gas valve. Contact a skilled plumber near me to repair the damage in the shortest time possible. You must hire a plumber who is well trained and skilled at handling gas leaks to avoid future leaks and accidents.
Water Heater Leaks
Most Las Vegas homeowners dread water heater failures, especially during the cold seasons. Hot water is a constant requirement for most households, meaning lack thereof qualifies as a plumbing emergency. Luckily, an expert plumber near me in Las Vegas is the best shot at fixing water heater failures, including leaks.
Besides the inconvenience of possibly lacking hot water, water heater leaks drain you financially since leaks translate to more water usage and, consequently, higher utility bills. Like broken water pipes, water heater leaks also cause property damage.
Clogged Toilets
The toilet is one of the most used fixtures in a home. Any plumbing emergency—such as leaking, strange noises, refusal to flush, and clogs—is sufficient to ruin your day. Clogged toilets are unsightly and make your home uncomfortable to be in.
If your toilet is clogged, you can use a plunger to solve the issue. However, it is essential to note that an unresolved issue can enable leaks to result in structural damage. The worst case is clogged toilets causing sewage backups, which is a severe health hazard.
Besides the toilet, other plumbing fixtures that experience clogs include sinks, bathtubs, and shower drains. While these don't always qualify as emergencies, clogged sinks, bathtubs, and shower drains may lead to flooding if left unattended for too long.
A slow drain is annoying but is not entirely an emergency. Besides flooding, clogs may lead to no water flow completely, interfering with your daily routine. Therefore, please consult with an expert plumber near me in time to avoid severe water damage.
Sewer Line Blockages and Sewer Backups
Sewer backups are messy, inconvenient, and costly. Without quick and professional mitigation, you risk flooding in your house, severe property damage, and higher sewer line repair costs.
No Hot Water
Whether due to an electrical issue or water heater malfunction, the lack of hot water is severe for most homeowners. Even worse is the complete lack of water from your fixtures. Is your kitchen sink tap not letting out water? The lack of water could be due to a major blockage or damaged pipes. In such an instance, call your local expert plumber near me in Las Vegas to have your system checked and the water flowing.
Our Emergency Plumbing Services
At Craig's Plumbing, we understand that plumbing systems are prone to damage or malfunction at the least unexpected times. Therefore, we are always ready and on-call to answer your concerns. We provide:
Emergency plumbing repairs for your pipes and fixtures

Emergency plumbing replacement

Emergency plumbing inspection to determine underlying plumbing problems.
We are the leading emergency plumber near me in Las Vegas for most residential clients in town.
Why You Should Hire Our Expert Emergency Plumbers
Finding a reputable plumber near me in Las Vegas may be slightly overwhelming, especially if you don't know what to expect. At Craig's Plumbing, we allow you to put our plumbing services to the test at your convenience. Check out below reasons why we are the best plumbing company in Las Vegas, NV:
Fast and Convenient
Craig's Plumbing boasts of time reliability when answering emergency plumbing calls. The more prolonged plumbing problems stay unresolved, the more damage your property, among other damages. We strive to be there in the shortest time possible and at your convenience.
Local Experts
Where can I find the best plumber near me in Las Vegas? Craig's Plumbing is a widespread company serving clients in Las Vegas and the surrounding areas. Regardless of your Las Vegas location, we promptly avail our plumbing services to you.
Licensed and Insured
Craig's Plumbing is a state-recognized plumbing company hiring trained and licensed experts. Moreover, we are fully insured against work injuries and damages, allowing us to provide professional services with the utmost peace of mind.
High-quality Diverse Services
At Craig's Plumbing, we provide a wide range of plumbing services. Whether you need plumbing fixture installation, repair, replacement, or maintenance, you can rely on us accordingly. Moreover, we serve diligently to ensure customer satisfaction.
Expert Plumber Near Me, Las Vegas, NV
Are you looking for a professional plumber near me in Las Vegas? Craig's Plumbing is an industry leader in providing plumbing services. We offer 24/7 plumbing repair services for all your plumbing emergencies.
Time is an important factor when dealing with plumbing emergencies. We come to your place as fast as possible to diagnose and repair any plumbing damages. Call us today in case of any plumbing emergencies in your Las Vegas home.