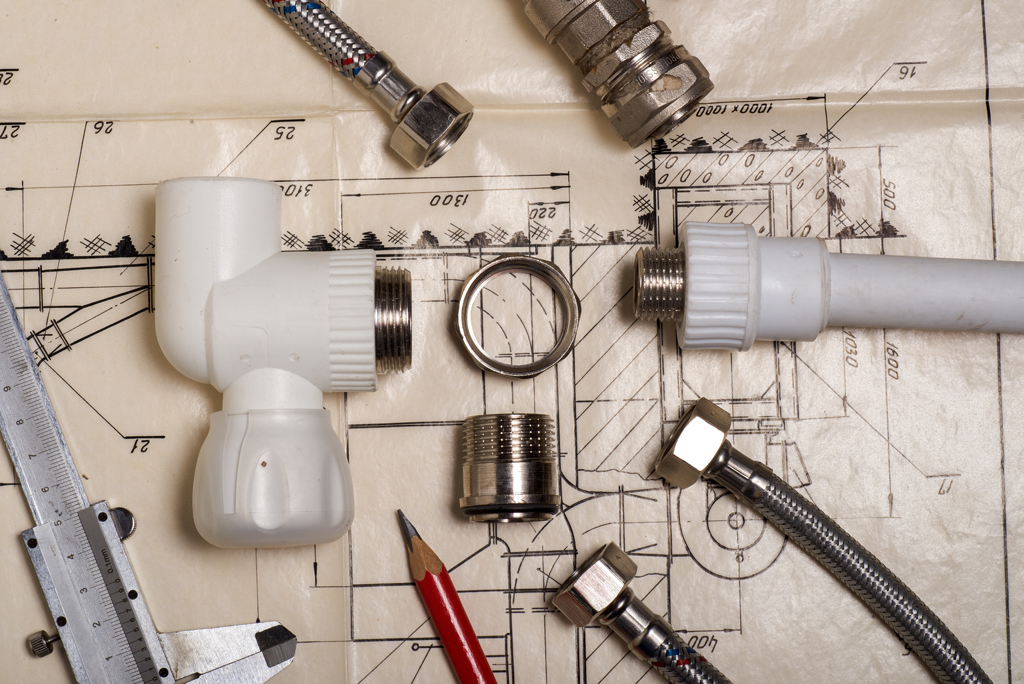 Finding A Trustworthy Plumber Near Me In | Las Vegas, NV
Las Vegas, NV, is a big city, about 135 square miles of bustling activity, day and night, and lots of difficult decisions to make. One of those is how to find a trusted plumber near me in this big city, someone who has experience, good references, all sorts of skills, and an ability to be there when plumbing trouble arises. For many homeowners in the Las Vegas area, that's Craig's Plumbing, serving the area with expert plumbing since 1997.
Ready to Respond with Experienced Plumbing Care 24/7
Having a consistent plumbing resource like our plumber near me in your area, you know who to call where there are big problems or small repairs. You get to know members of our team, and we get to know you and your home's plumbing. There's nothing like having a plumber you know arrive, go straight to the shutoff once you invite them inside, and get to work on your potential disaster before it becomes a crisis. You could be calling around trying to find someone, but instead the job is already under control! Since plumbing problems know no schedule or time of day, our plumbers are ready to respond 24/7 when your toilet backs up, your pipes break, or your home's water suddenly stops running. Reliable responses from our plumber near me in times of need have saved many customers a big cleanup and even decontamination when wastewater is involved. They also benefit from the peace of mind of knowing they can call us whenever they need us and expect great results.
Plumbing Projects and Repairs, Big and Small
Do you wait until you have a large project or several items on your plumbing to-do list before calling the plumber near me in your area who can get them done? We know that a broken faucet, small leak, or malfunctioning garbage disposal may be a small plumbing issue, but it's a big interruption in the flow of your daily life. The same goes for hot water issues, showerhead flow, even a wobbly toilet. We're the plumber near me in your area many times per day serving other customers, so it's no big deal to take care of you as well! In fact, we love to stay in touch and know that we're taking good care of your plumbing needs. For big projects, we're glad to talk about what's involved and provide information and estimates before you decide to take action. It's part of the process of getting the work done the way you want it, ensuring your satisfaction as a customer.
A Thorough Understanding of City Plumbing Requirements
For many plumbing projects that affect your family's health or the city water and sewer system, there are many planning, documentation, and inspection requirements to follow. Costs of completing the project can be affected by whether these elements are professionally performed by experienced plumbing professionals. From filing permits to making sure inspections are performed before underground work is covered up, our trusted team of licensed plumbers checks and double-checks at all stages of the project for a well-planned and completed outcome.
Taking Responsibility for Major Plumbing Work
When you have plumbing work to get done that requires management of many activities such as remodeling, sewer line work, or water line repair, count on us. We're the plumber near me in this big city that you can trust to take responsibility. You need one point of contact so you can get on with your day after a brief status update, and know that all the components of the job are going to come together. There's also all the paperwork that some projects require, an aspect of plumbing that requires experience including knowledge of local requirements and inspection standards. Peace of mind with major plumbing work can be yours!
Adding Style and Function with Plumbing Fixture Updates
Plumbing fixtures like faucets have a typical lifespan of about 15-20 years, but you may find their style or function is no longer right for you long before. That's especially true in kitchens, where faucets and sinks wear out, but they also become less convenient when you adjust your lifestyle. Perhaps you started with the existing kitchen features when you moved to Las Vegas, NV, and started a family, but as life got busier that low faucet and single-tub sink really cramped your style. They may have gotten chipped and worn as well. A dual-tub sink for a more organized process and even cooking and washing at the same time might help, and an arc-style faucet that gives you maneuvering room underneath is handy. In the bathroom, save lots of water with a modern water-saving toilet shared among your kids, and a touchless faucet that saves you from reminding them to shut off the water while they brush their teeth. We've got ideas and great fixtures for you!
Repiping and Other Routine Plumbing Care Over the Years
They may not happen very often, probably after several decades, but at some point you may need to have repiping performed in your home, or a sewer line repair or replacement. As the plumber near me in Vegas that knows how to get them done right, you'll be glad you can simply turn to us when the time comes. In fact, we can help you plan by identifying developing issues like pipe corrosion, and estimating when repiping would be a good idea to avoid multiple leaks and damage. We're your trusted, long-term plumber so you can enjoy it!
When you need a plumber near me in Las Vegas, NV, call Craig's Plumbing and start right away with the best. For over three decades, we've been the personal plumber near me in the big city that people rely on. Our licensed, experienced plumbers are ready to solve urgent problems, provide skilled diagnosis and repairs, and update your plumbing, appliances, and fixtures perfectly. Give us a call today and get to know us!
Photo by Kosoff at Shutterstock