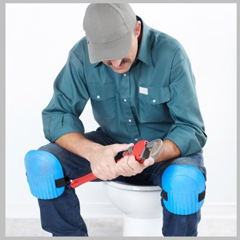 Finding the Right Plumber
There are times when plumbing issues go beyond simple faucet leaks and slow-draining sinks. When pipes freeze over, when there is low water pressure all over the house, or when the need to replace a water heater arises, homeowners must get help from a licensed plumber.
Of course fixing major plumbing issues should be left at the hands of a person who is not only trained for the job but is also reputable and charges fairly.
When choosing a plumber for a job at hand, homeowners must take note of a few things:
Experience and qualifications
As a skilled trade, licensed plumbers are required to display their license number on ads for their services and should also carry an ID card as proof of their accreditation. BY doing so, they reassure their clients that they are trained professionals who can handle any pluming job.
Costing
Ask around for reasonable quotes based on the project at hand. Ask for a breakdown to show labor and material costs clearly and then analyze to see which plumber offers the best price for the severity of your situation.
Insurance and Warranty
Getting the help of an insured plumber gives homeowners peace of mind should there be unforeseen issues during the course of the project. It can also be helpful to ask if there is a service warranty especially on new installations.