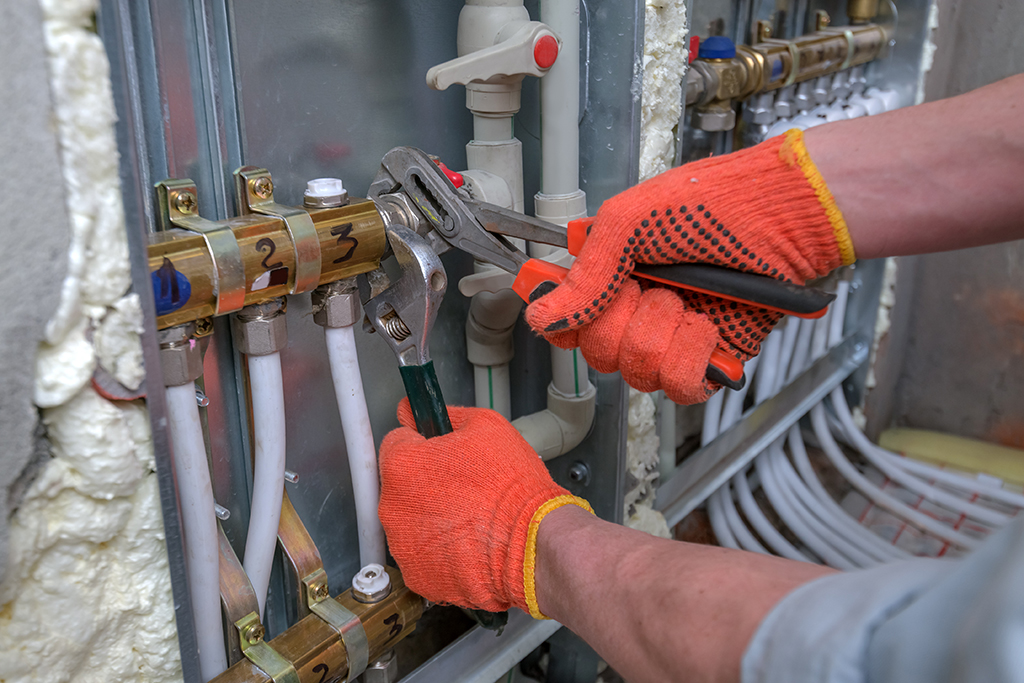 How To Choose The Best Water Heater Repair Service | Las Vegas, NV
Photo by Smit at Shutterstock
When it comes to the home, some features are more necessary than others. A working water heater is an asset that brings value to the property. All too often, it's something that people overlook when purchasing their residence. If the water heater doesn't work correctly, it will need you to have it repaired right away.
This guide is one that you'll refer to often because it explains what it takes to find a company worth working with for the long haul. When you locate a plumbing business that does water heater repair service, and they do a good job fixing the initial issue you experienced, you'll trust them to do work for you in the future. You'll save yourself time, money, and effort by calling the company instead of contacting another company that you've never had a chance to see in action.
What You Must Do to Find a Company You Trust to Do Water Heater Repairs
Water heater repairs are a necessary part of homeownership. If you want to ensure that your water heater lasts a long time, there are some things you can do to maintain it. The first is finding a plumbing company that you trust to do the work for you long-term. Once you know who to call and why you've chosen them, you'll be able to benefit from the knowledge and expertise of the business and its skilled plumbers.
Here is how to choose the best water heater repair service in Las Vegas, NV:
Ask the people that you know who they would personally recommend hiring. Among the easiest and most effective ways to learn about a business is to ask your family, friends, co-workers, and neighbors for advice. They'll provide you with their honest opinion. You can then look up the contact information for the company recommended to you and see if they're available to assist you with your water heater.
Go online and do a quick web search in Vegas for businesses near you.

By searching that way, you're able to find companies in the immediate area of you. Some will not travel to the city because it's outside the water heater repair service area. When in doubt, ask. If a company isn't that far away from your home, it doesn't hurt to inquire about who they serve. You may find that they're willing to help you out for a small travel fee.
Read reviews left by current and past customers.

If you don't know anyone who has personally worked with the plumber, you can always go online. Reviews and testimonials allow you to see how well a company worked with its customers. It's a good indicator of customer satisfaction, too. If you see that a company has nothing but bad reviews, steer clear of them. Similarly, if there is nothing but glowing reviews, take note of why that is and take advantage of what the company offers you.
Visit a company's website and take a look at the services they provide.

Some companies may not opt to offer the same services as others in the area. When it comes to

a water heater repair

service, you'll know right away if the business that you want to work with does offer them. If they do, you can make contact with them to set up a time to have a plumber dispatched to your home. Your issue will be taken care of in record time that way.
Use the phone book to locate plumbers in the city.

It's a more old-fashioned approach but one that could serve you well. With the phone book in hand, turn to the back part of the resource. Start calling plumbers that specialize in

water heater repair

could potentially help with your water heater. Some may be more equipped to do so than others. You'll know very quickly after calling a few of the listings in the book.
Do a quick 'interview' of potential candidates to get a feel for how they interact with you.

Asking questions is incredibly helpful in your search for the perfect plumbing company. Conducting what is known as a mini 'interview' of candidates allows you to see how they treat their customers. If they're quick to provide you with information and ask how they can be of service to you, the company will stand out in your mind. You'll want to give them your business because of how professional they conducted themselves over the phone and how valued they made you feel.
Respond to a flyer or advertisement.

Paid advertisements are effective. They get your attention by appealing to you in one way or another. When you learn about a water heater repair company through visual or auditory media, you'll want to give them a try. You respect their efforts of trying to win over your business through an effective marketing campaign. They could very well be the type of company that you want to work with long-term.
Las Vegas, NV, is full of worthy contractors that you can hire to do water heater repair work for you. Narrowing down the search to a few worthy candidates is half the battle. Finally, choosing the one company that stands out among the rest takes time and research. Once you've got the name of the business you want to hire, you can contact them by phone or email to set up your appointment.
Why Work With Us
Craig's Plumbing is the only company in Las Vegas to offer a "lifetime plumbing warranty." Contact us today with your service request. Call 702-780-6386 for more information and to discuss your water heater issue with a company representative. We'll put you into our schedule and get your problem remedied right away.
Vegas residents trust us with their plumbing needs because we're the type of company that exemplifies their values. We put you first by going the extra mile to ensure that you're 100 percent satisfied with the level of work that we do for you. We aren't happy until we know that we've done everything we can to make you happy.