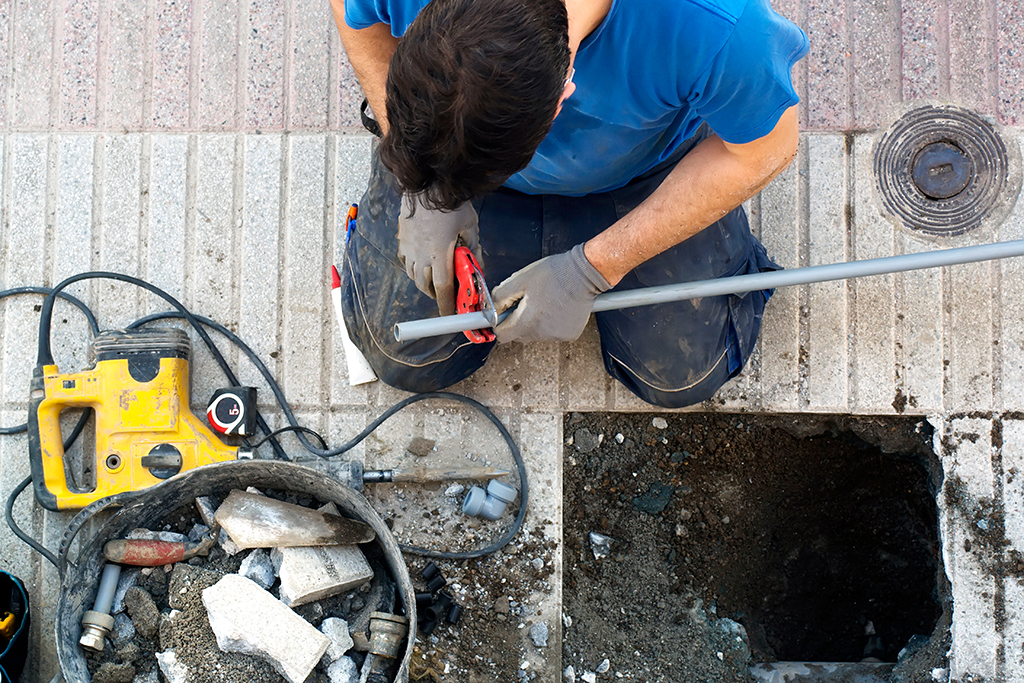 How To Find A Company That Does Water Line Repair | Henderson, NV
Photo by Gena Melendrez at Shutterstock
Water line repair companies in Henderson, NV, are extremely helpful. Homeowners that are at a loss as to what to do next after discovering a break in their water line reach out to plumbers in the area with their request for assistance. Just as soon as they've received an answer to their inquiry, they make it a point to get the service scheduled, so it's no longer a problem for them.
Most people know to call a plumber but aren't sure where to find one because they haven't needed to hire a professional in the past. This blog aims to remove the barriers that get in the way of people getting the help that they need. It shows you just as many resources you have access to when searching for reputable businesses to give your money to today.
Locating the Best Option Out of All the Companies in the Area
The sheer number of companies offering water line repair services in the area can be overwhelming. If you have yet to hire a plumber for your home's needs, it's time to start looking for one right away. It's always best to know who to call before a problem arises. It's easier to research your options when it isn't a plumbing emergency that you're dealing with at the moment.
Here's how to find a company that does water line repair in Henderson, NV:
Strike up a conversation with your family and friends about plumbers. It's a fast and reliable way to learn who to trust based on someone who is close to you's opinion on the subject. The people that you reach out to have had experiences with the companies in the area. You can use their guidance to select one that will exceed your highest expectations. It makes it much easier to find the help you need without jumping through hoops.
Go to your favorite web browser online and input information about your location and the service that you seek. Another equally efficient option is using the internet to find out all you need to know about a company. A simple web search helps you locate the name and contact information of a water line repair service provider in the area. Once you've had a chance to visit the company's website and speak to its rep by phone, you should know if you want to hire it or not. You should have a very good feel for what to expect from a company based on how it treats you during your initial phone call.
Take into account the many review sites that exist to assist you with your request for information. There are many places you can go to learn more about companies in the area. If you've wanted to see how other people experienced a company's service, go to a review site and read what's written there. People leave feedback as a way to persuade you to use a company's services. It also serves as a warning for companies that you'll want to avoid because they don't put the customer first.
Respond to ads sent to you or discovered by watching TV, listening to the radio, or surfing the net. You can find out a lot about a company and what it has to offer you by paying close attention to the language it uses in its advertising campaigns. It's an excellent way to learn about the current promotions a company offers. You can find yourself a deal in some cases. In others, you'll locate a water line repair company with a solid reputation that wants your business long-term. Either way, you'll come out on top because you'll get your problem resolved and have a plumber that you trust in your corner at all times.
Use your phone directory to see which businesses have advertised water line repair. A physical phonebook can be a lot of help when you don't have access to the internet. You can flip to the back of the directory to find listings of companies specializing in water line repair. To learn more about the companies, you can call them and ask about their services. That way, you for sure know that they can assist you with your issue. You won't spend extra time calling companies that can't do the job you've asked them to do.
Henderson, NV, is the type of place where plumbing companies exist in number. Locating the name and contact information of local businesses is as easy as getting online and quickly searching the area. Once you have a few candidates in mind that could potentially help you, call them to narrow your list of options. The sooner you reach out to a professional, the faster your water line repair gets completed.
Having options for finding the best companies in the area to assist you is liberating. It makes it much easier to locate a plumber for hire on your terms and in a comfortable way for you to execute and manage. When you reach out to companies with your request for assistance, you're developing a rapport with them. You can judge how well they answer your call for help by the customer rep's tone of voice and willingness to work with you to resolve your problem without further delay.
Who to Get Assistance from When You Need Help With Your Water Line
Craig's Plumbing has got you covered. Whenever you need a helping hand with your plumbing, reach out to us right away. We want to make things as easy and efficient as possible for you. Water line repair is one of our many specialties.
Call 702-496-3892 with your request for assistance with your plumbing issue today. Once we find the root cause of the problem, we're able to remedy it better. We believe in correcting the issue so it doesn't repeatedly occur in the future. We save you time, money, and the frustration of having frequent work done on your water line.