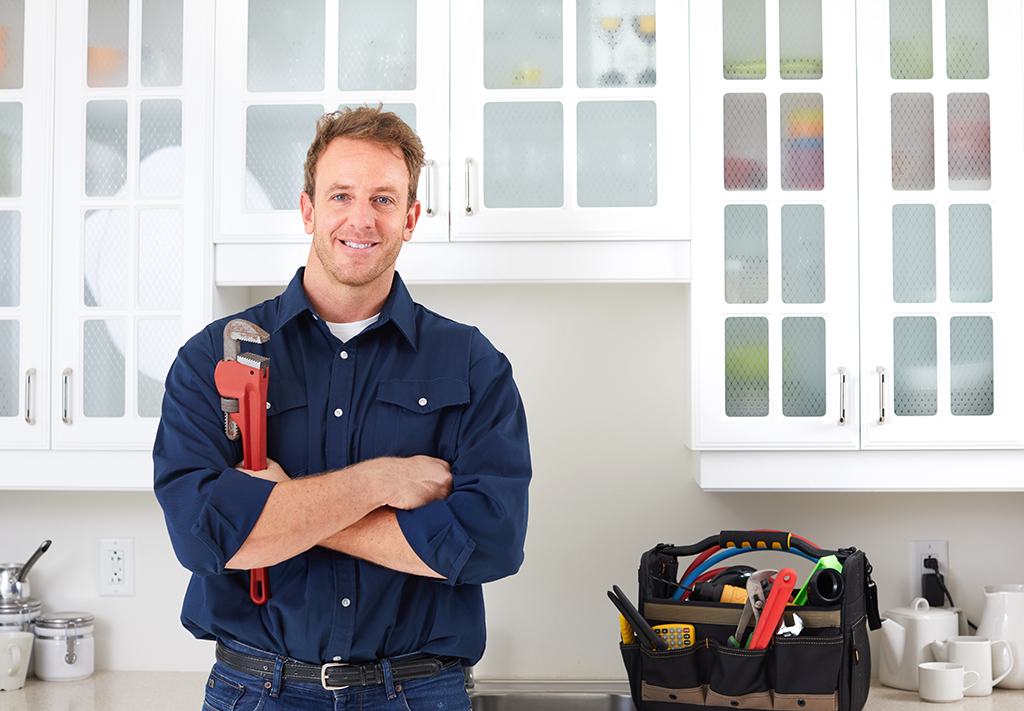 How To Find A Highly Experienced Plumber Near Me In | Summerlin, NV
Photo by kurhan at Shutterstock
Since 1997, Craig's Plumbing has been the "plumber near me" with the great skills and service that people are looking for in Summerlin, NV. If you're new to the area or are looking for a plumber you can depend on, you'll be glad you found us, expert plumbers, that provide local service and also cover the Las Vegas area. We're just the right size for personal service, with a team that's large enough to offer dependable emergency service 24/7 as well. Our broad range of plumbing services makes us the one plumber near me in Summerlin that you need to call for any plumbing issues in your home, from faucet repairs and replacement to sewer and water line work and repiping your older home. We also know area homes and construction, so we can get to the heart of your plumbing concerns quickly, knowing the pipe routing and materials that we're likely to find. Our experience pays off, and our expertise means the job gets done right. Do you need more reasons why we're the right plumber near me in Summerlin for you? Read on to see some of the ways we can help!
Whole House Drain Cleaning Service That Resets Your Clogs and Constrictions
There are so many ways that clog form in your drain lines, traps, and connected pipes, and whole-house drain cleaning service is how we clear them out, from grease buildup that's ready to grow into a big clog, to already formed clogs of grease, hair, even wipes, and wads of paper. We go deep to address accumulations that gather far from your sinks showers, and toilets, slowing overall drain flow and encouraging material to pause and form clogs rather than keep moving down the drain. By getting to the heart of drain problems, we help you avoid routine clogs that lead to emergency plumbing calls, and also follow-up calls when it turns out the easy clog wasn't the only one causing trouble. As the expert plumber near me in Summerlin that you call for drain cleaning, we can also report what we find on video inspection, from the types of clogs that we're preparing to clear to the condition of the pipes deep in your walls. You may have corrosion that encourages material to attach to pipe walls, pipe damage or bends that are slowing the flow, and even construction issues such as level drain pipes that should have a slight tilt in order to provide the best drain flow and reduce clog formation.
Planning for Great Plumbing Projects with that Plumber Near Me in Summerlin That You Trust
That's us, of course, and we love working with people in our community to help them improve their homes with bathroom and kitchen remodeling and other projects. As the plumber near me in Summerlin that you're working with, we've probably done work for your neighbors that can give you ideas about your own house, and after decades of service here, we have a large portfolio to share. Many homeowners decide to start with water-saving appliance installation since it pays off with significantly reduced water usage as well as making bathrooms and kitchens more attractive. Newer water-saving models feature special designs that provide great performance even with reduced water usage, from showers to dual-volume toilets that let you select the appropriate flush volume, pressurized toilet flush mechanisms, and even great new faucets with touchless controls that let you brush your teeth or shave conveniently with the water you need while stopping the flow in between setup and rinsing. Don't forget the new sink installation, reach out to the plumber near me in Summerlin for great basin sinks for the bathroom and farmhouse sinks for the kitchen.
Major Projects Conducted Expertly and With Care
Plumbing work can be disruptive to your family's lifestyle, and we aim to minimize that impact as we provide top-quality plumbing services for sewer lines, water lines, even repiping your home. We make sure you're well informed about the work to be done so you can make arrangements to be comfortable while the work is being done and the water supply shutoff, and we'll also provide the appropriate safety measures or recommend precautions to ensure that your children or pets aren't involved in our work.
Our plumbing experts usually have a number of ways to accomplish any project, and we'll provide the information you need to make your choice of strategy. As your expert plumber near me in Summerlin, these can include video-guided pipe repairs for sewer lines and water lines, or a traditional backhoe digging and pipe replacement. Inside, we have new technologies so even slab leak repair isn't as big a deal, and locating leaks in your walls can be well targeted with ultrasound technologies leading us to the problem directly, even if it's too small to see. Video pipe inspection also helps us identify the source of plumbing problems and pipe damage, especially underneath your concrete slab foundation.
Careful Gas Line Work
As the expert local plumbers you trust, we're also the plumbers you'll want to install gas lines and connections, from your appliances and water heater to upgraded capacity for tankless water heaters. We approach all our plumbing work with experience and a skilled hand so that you can have confidence in your home's water, waste, and gas lines and relax.
The Plumber Near Me in Summerlin, NV That You'll Enjoy Working With
In the busy Las Vegas area, at Craig's Plumbing, we're glad to connect with our customers as their plumber near me in Summerlin, NV that listens well, communicates clearly, and provides transparent pricing so making decisions about your plumbing is a straightforward process. We offer written estimates, 24/7 emergency service, same-day services, and even flexible appointment times and weekend plumbing visits. As a family-owned and operated business serving Summerlin since 1997, we love taking good care of you and your home. Give us a call and meet your local plumbers!