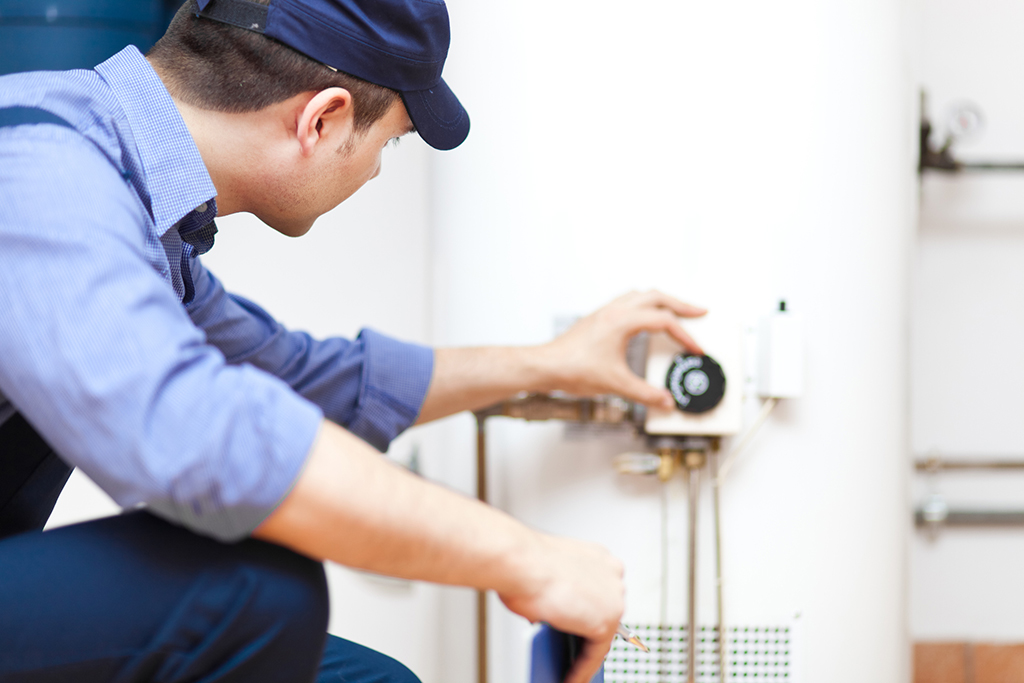 How to Locate the Best Water Heater Repair Service | Summerlin, NV
Photo By Minerva Studio at istock
So, you have a water heater that needs repairs and you don't know who to contact. Never fear! Many people have been in the same position as you. They either just moved to the area or the person that they worked with in the past to remedy plumbing issues retired. Whatever the case may be for you and your family, having a professional to call that you trust is an asset.
This guide helps you determine who to hire to do water heater repair and why you shouldn't contact the very first name you come across. Even if you have an emergency to deal with, you'll be far happier with the final results if you take the time to vet the person you have coming into your home. Thanks to the solutions listed below, you shouldn't have any problem at all finding a reputable company to work with right away.
Find the Best Water Heater Repair Service in Summerlin, NV by Doing This
How many times have you found yourself in need of assistance with a household repair that you had no idea how to do? You likely contact an electrician when the lighting inside and outside your home go haywire. You call a service tech to address your heating and cooling needs. You also contact a good plumber who is capable of doing water heater repairs whenever you need assistance with the tank.
Here is how to locate the best water heater repair service:
Use the telephone directory in your city.

The old-fashioned white pages can provide you with a list of service companies in the area. You'll see their name, phone number, and in some cases, a list of services they provide. Calling a representative from the company on the phone helps you discover a

water heater repair

tech ready to assist you. The phone book has delivery services in most cities around the globe as a tool for you to refer to quickly.
Search for local repair companies online.

Using your geographic location, limit the number of answers you receive when searching for businesses by entering your zip code into the search engine. You'll be able to refrain from spending time looking for companies by name or trying to determine which are in the area for you to contact. The search results that you'll receive will be ones that apply to your city and the area surrounding it.
Ask for a Recommendation via Facebook.

Put your social media accounts to good use. You can use the Recommendation tool on Facebook to ask people to weigh in on the decision-making process that you're experiencing. You can leave and do things throughout the day without it affecting you. People will respond in their own time, so you'll be able to check back several times to get the best amount of response from your friends list.
Speak to area businesses about who they use for service.

They've established a history with the water heater repair company. You can trust their advice because they routinely need services performed to keep their businesses fully operational. It's a great way to learn who to call when you're in a pinch.
Answer an advertisement you receive in the mail.

Curious about the services you can receive from a company? Call and ask them to explain their promotions more in-depth. You'll get a feel for their rapport and scheduling practices. You'll also know precisely what is being offered as a promotion so you can take advantage of it.
Contact city hall with a request for a list of service people.

They likely have access to licensed and bonded contractors in every industry. You can get a feel for who is reputable by seeing who the city recommends. It takes just a minute to inquire if such a list exists. There may even be a copy of it online for you to view. You can look at the city hall website for more information when you have a free moment to spare.
Read reviews.

See what other customers have to say about a business. They, too, need water heater repair service from time to time. You'll learn a lot about a company by how they respond to their reviews, too. If there is a complaint voiced publicly, the company should apologize and offer a solution that makes the customer happy. It's the best way to deal with dissatisfaction because it allows new customers to come up with their own decisions about whether the company handled the matter correctly.
Summerlin, NV, has many water heater repair service providers. Determining which is the right company to meet your needs takes time and research. If you don't have a name in mind already, you'll need to find a business to answer your service call. Even if the issue isn't an emergency, you'll want to get it taken care of right away before it has a chance to worsen.
Taking a proactive stance in caring for and maintaining the water heater that you have in your home helps you avoid costly repairs. It increases the lifespan of the appliance and makes it, so you don't need to replace it prematurely. It also prevents you from losing money in higher energy bills or water damage sustained from the leaking water heater.
Who to Call When You Need Assistance
Craig's Plumbing is a name that Las Vegas residents trust. Contact us now for more information about our plumbing services. In addition to water heater repair, we also install new water heaters for you. Call 702-780-6385 to schedule service. As a courtesy to you, we offer 24-hour emergency plumbing services if you can't stop your water heater from leaking.
We value our customers and ensure your satisfaction with our services. Locating a company that goes above and beyond the call of duty for you is easy. We take great pride in a job well done. See for yourself by watching one of our expert technicians in action right away.