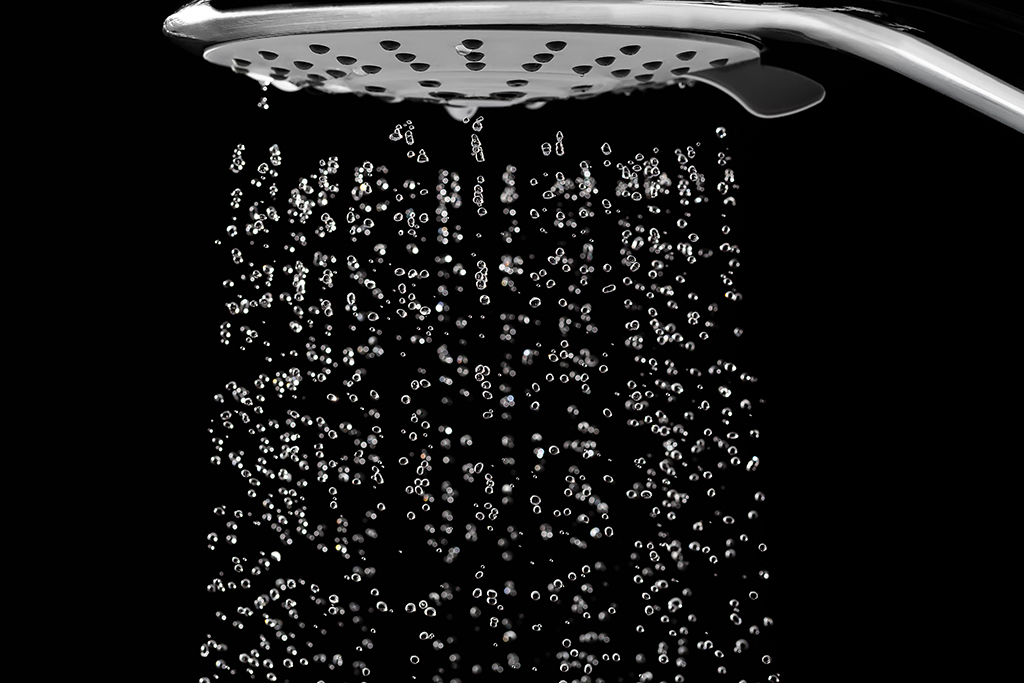 Is It Time For A Plumber To Upgrade My Shower? | Las Vegas, NV
Most homeowners take their showers for granted. It is until it malfunctions or fails you know its importance. A shower is a place where you can escape stress or relax after a long tiring day. Still, it is a place to clean up and prepare yourself for the day ahead. If your shower is not working well, you will always be frustrated any time you step into the shower. If you notice any of the following signs, it may be time to contact a plumber to upgrade your shower.
The Showerhead is Rusty
Showerheads are an important part of any shower, and they can become stained or rusty over time. A stained showerhead can lead to loss of water pressure and reduced flow. If you realize your shower or beginning to rust or stain, it is time you call a professional to do the upgrade.
Other than reducing water flow, rust can cause issues with the inner workings of the showerhead, and it can be difficult to clean. Updated showerhead models come in a wide range of designs and finishes, so you will find one that suits your preferences. So, upgrade to a new showerhead to improve the shower's look and quality.
Your plumber will advise you to choose a showerhead with new features like low-flow technology to enjoy a shower while saving water. Contact a professional in Las Vegas, NV, to install a new showerhead.
Electrical Shorts
Wires and connections in the showerhead can become corroded with constant use, making them vulnerable to electrical shorts. If you notice signs of electrical shorts in your shower, it is important to take action. Don't ignore the issue because it can put you at risk of electrocution or damage to your home.
Contact a plumber today to replace the old connections and wires with new ones so you can prevent electrical shorts and ensure your shower runs smoothly. Do not attempt to fix the problem yourself – leave it to an expert. After inspecting your shower, they will advise on the best course of action and assist you in finding a perfect shower for your needs.
Old Showerhead
The age of your shower is a great determinant of whether it should be replaced or not. Mostly, showers are designed to last for about a decade before showing signs of tear and wear. If it approaches or exceeds its age, it won't function smoothly, and it will need an upgrade.
Showers are advancing, and newer models have various features that improve your showering experience. For instance, new models have built-in shelves and soap dispensers that save you time and hassle when showering. Furthermore, advanced showers are constructed from quality materials, such as tempered glass, which increase their lifespan.
Other than replacement, a plumbing professional can also repair your old shower. However, finding replacement parts and fixtures for an outdated shower can be challenging. Therefore, the best option is to have a plumber replace the entire unit. Consult a professional today, and they will take you through the whole process of selection and pricing.
Not Suiting Your Needs
Have you ever craved a warm shower throughout the day only to be met with ice-old cold water the moment you turn on the shower? Or, you step into the shower only to find that the water pressure is poor such that it can't even wet your hair. If either of the scenarios sounds familiar, your shower is not performing to your expectations.
Most of us shift the blame to the shower for not performing well, but the reality is that the blame lies with you. So, to stop the blame, why don't you call a plumber today for an upgrade. Your professional will offer suggestions of the best showers to purchase so that you can have an enjoyable shower. Don't let an outdated shower run your day – hire a plumbing expert today in Las Vegas, NV, to upgrade your shower.
Poor Water Pressure
If you notice the water pressure is poor, it may be time to upgrade your old shower. Many factors cause low water pressure, but an old showerhead is the most common cause. As time goes by, mineral deposits and sediment can build up in the showerhead, limiting water flow. Replacing the showerhead is a quick fix that will improve the water pressure.
Call a plumber to inspect your home's plumbing if you are still experiencing low water pressure even after replacing the showerhead. An expert can troubleshoot the problem and determine and determine the issues that need to be addressed. Poor water pressure can frustrate you and make showering time boring. So, upgrade your shower today.
Leaking Shower
A leaking shower is a sign that your shower needs a replacement. Leaks can be caused by several factors, including damaged seals or pool installation. Over time, constant exposure to humidity and water takes a huge toll on the finishes and fixtures of your shower. If your shower starts leaking, have it repaired. Leaving it unattended will cause more damage to your bathroom, and it may even lead to mold growth.
Moreover, leaks can lead to water wastage, increasing your utility bills. However, you can avoid the costly issues and enjoy a functional shower for years to come with timely intervention. Call a qualified plumber today, and they will come to your home in no time.
Weird Noises When the Showerhead is on
Whenever you turn on the shower and hear annoying noises, it signifies something is wrong. The leading cause of these noises may be normal wear and tear caused by mineral deposits. Luckily, upgrading your showerhead is economical and efficient. Talk to your plumber in Las Vegas, and they will choose a model compatible with the existing shower plumbing.
​​Contact Us Today To Make Your Shower More Luxurious
Upgrading your shower is an inexpensive and quick way to save water and utility bills. When you want to upgrade your shower, hiring a professional is essential. A professional will choose the right showerhead and install it perfectly. If you live in Las Vegas, NV, call Craig's Plumbing, and we will help upgrade your shower. We have a team of qualified plumbers who will do the upgrade quickly. Contact us today, and we will help improve your showering experience.
Photo by Andrew Berezovsky at Shutterstock