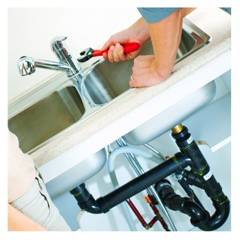 Las Vegas Seasonal Precautions for Plumbing Systems
Most people are under the impression that Las Vegas is a hot and humid city throughout the year. In reality, the city experiences below freezing temperatures during winter. Homeowners in the area need to remember that seasonal changes should always be accompanied by preparations for outdoor plumbing.
During summer or from March to November, visual inspections are a must. Homeowners must be able to check if their pipes are deteriorating due to sun exposure and consider relocation or even replumbing if needed.
Winter or December to February calls for more precautionary measures. During this period, the weather alternates between freezing and thawing which can weaken, crack, and even break pipes.
To avoid this, insulate non-insulated pipes and drain outdoor plumbing including pool showers, outdoor kitchens, and outdoor sinks. If possible, shut down the water flowing through these pipes. The same goes for spigots that aren't frost proof; after shutting the water down for these installation, drain them and then wrap faucets in insulating material.