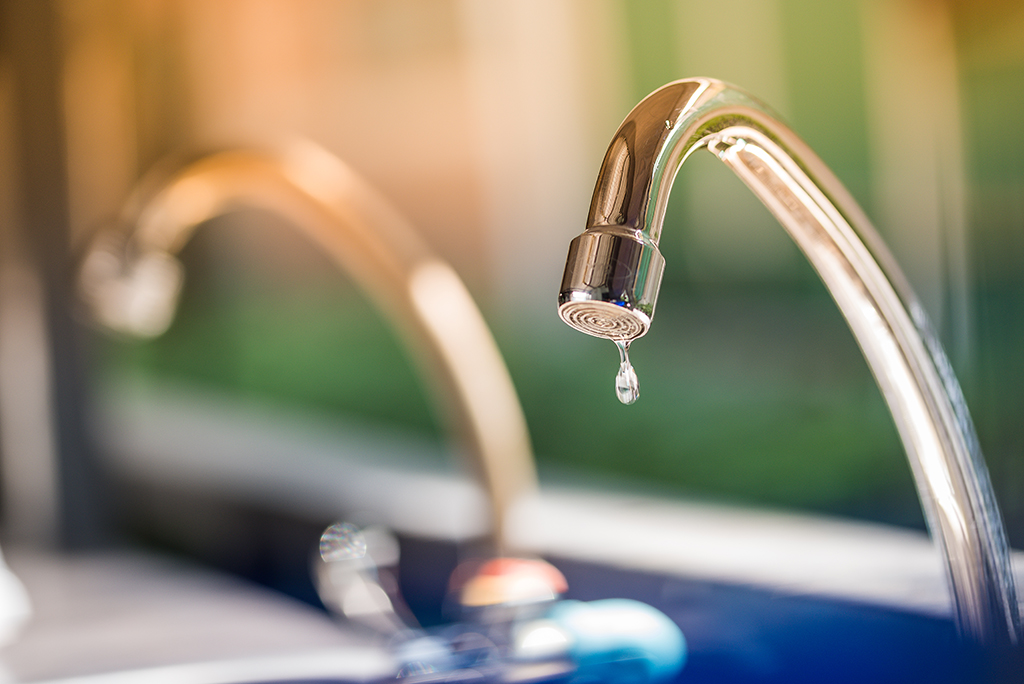 Leaks? Slow Drains? Our Plumbing Service Can Help | Summerlin, NV
At Craig's Plumbing, we're the expert plumbing service that homeowners in Summerlin, NV and throughout the Las Vegas area trust. Our plumbing service takes on big projects waiting for attention, and small tasks lingering on your list a bit too long that need finishing. We're here to give you peace of mind and a relaxed life, at least as far as plumbing services are concerned. We've been doing it 24 hours a day, 7 days a week since 1997. Our plumbers are licensed and insured, and experienced with all the plumbing care you could possibly need. Let us help you plan, organize, and complete everything from preventive drain cleaning to leak detection and location, sewer line repair to garbage disposal replacement. So, what will you do with your free time once your to-do list is down to size?
Start with Repairs that Save Water and Avoid Damage
A great place to start with plumbing service repairs and fixes is checking off items on your list that are wasting water. Whether the water is going down the drain or potentially damaging your Summerlin, NV home as leaks in your walls, under your foundation, from your water heater, or elsewhere, we can help. Faucet washers and toilet valves are two areas we can help with professional skill, and we can also talk about replacing faucets with newer ones that have low-maintenance ceramic washers. Taking things a step further, why not switch to touchless faucets and save a lot of water? We're talking about all that water that runs while you're brushing your teeth or shaving, between when you start and rinse time. That can be gallons per day, multiplied by the number of people who use the sink. Touchless faucets simply shut off the flow when you're not using it, and get it started as soon as you're ready again. Over at the toilet, how about installing a new low water consumption one? They're well designed to stay clean even with low water use, and many offer two flush levels so you can make an informed choice about how much water you need to use. You may already have a flow restrictor or other device on your shower, but is it causing you to linger longer to rinse thoroughly? That might not be saving as much as you intended to. We can help with great shower head alternatives. Have us prevent trouble with stainless steel washing machine hoses and water hammer arrestors, too.
If your water meter is turning when everything is shut off in the house, you probably have a leak somewhere. You may have noticed other signs, such as moldy odors from the walls, even insects or vermin coming and going from their dark, moist hideaway. Puddles in your yard, cracked foundation or wet basement floor are other possible clues. You might even have "slab leaks," if your pipes were run under the foundation during construction. That can include hot water pipes, which is sometimes a real red herring for water heater trouble, since the problem in that case can be far from the water heater itself. If you suspect you're wasting water you're probably thinking about finding the leak, but putting it off if it's not causing obvious damage because it seems like a complicated process. Our plumbing service has the latest equipment and techniques and can actually check for leaks fairly easily, with a combination of listening devices, experience, and a few tricks up our sleeves for hearing leaks in PVC pipe and through the soil to pipes below. Since we don't have to do much to "look around" with this gear, it's not as tough a choice as in the olden days when plumbers had to cut into walls and concrete floors just to take a look.
Solving Plumbing-Related Puzzles
Next, let's take a look at plumbing problems that might not have obvious causes. Some of these include wastewater in your dishwasher, stubborn backups and sewer gas odors in your upstairs bathrooms, the old flush here, watch the sink jets over their magic trick, and backups in the basement sink or drain for no apparent reason. Starting from the bottom, sewer line problems can cause backups of course, but not only because they're pushing back wastewater coming down from above, but also when the line is damaged and rainwater or flooding is entering the pipe. You might not have used that basement sink in years, and yet suddenly, water comes out!
Upstairs, a clog in the wrong place can divert flushes and create pressure that forces water up in a nearby sink. It's especially strange if that nearby sink is in another bathroom, since the cause and effect might not be obvious. Rather than start with a plunger, start with our plumbing service and get the benefit of our experience. Upstairs, the symptoms may be similar, with odd backups and dangerous sewer gas, with plunger attempts seeming to work but only for a short time, maybe gurgling sounds in the toilet or sink drain. The trouble there may be up on the roof, where our plumbing service can check your plumbing vent for trouble that unbalances the way your drain system works, and also keeps sewer gas from venting. If you smell trouble like that, it's important to give us a call for your safety, too.
Your Expert Plumbing Service in Summerlin
Take care of all your plumbing issues, big and small, with a simple call to the Las Vegas area's favorite plumber, Craig's Plumbing, serving you in Summerlin, NV, any time of the day or night. We've been around for decades, and our experienced plumbers can take care of all your plumbing issues in the quickest, most direct way possible, usually using parts and equipment we bring in our vehicle to serve you. Relax, enjoy life, and count on our plumbing service to handle your home's plumbing issues. Call us today!
Photo by Chuchawan at Shutterstock