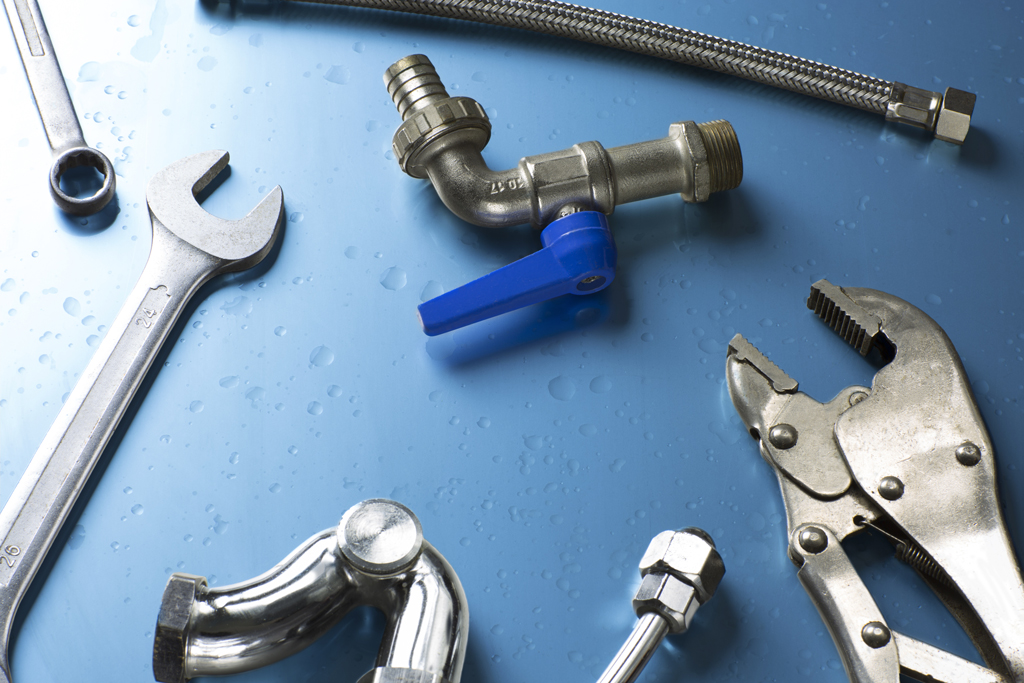 Most Common Services Your Plumber Near Me Offers | Las Vegas, NV
Plumbing is one of those things that most homeowners in Las Vegas, NV forget about until something goes wrong. Then, it becomes the most important thing in your life. Plumbing services required by a plumber near me can happen at any time, whether it's a simple inconvenience, such as a slow draining pipe, or a major water leak.
These are the most popular services that plumbers in your area provide:
Sewer Line Repair
A sewer line that isn't working properly can be frustrating. Sewer backups can lead to serious damage and unsanitary conditions. Luckily, our plumbers have the experience and tools to quickly diagnose the problem and determine the best course of action to fix it. Give us a call and let us know you're looking for a plumber near me that offers assistance with sewer repairs, and we will send someone ASAP.
Leak Repair and Detection
Leaks can be caused by corrosion, ground movement, foundation settling, and many other factors. Leaks can also cause water damage, mold and mildew. You should start looking for a plumber if you suspect that there is a leak in your home. A professional can locate the source of the leak quickly and efficiently, and fix it before it causes further damage.
Drain Cleaning and Repair
Drains can build up hair, soap scum and other debris over time. This can lead to water backups or overflows. This can cause major damage to your home and create a nuisance. Professional drain cleaning is a service you can regularly expect a licensed plumber near me to undertake. It's a useful service that can prevent future clogs from occurring and help keep your drains running freely.
Clogged drains and pipes are the most common plumbing problems in any Las Vegas, NV household. Clogged drains can result from decades of accumulation of dirt and other contaminants. This can cause serious problems in the plumbing system.
Here are some signs that your plumbing system, particularly drains, are in need of repair:
Unexpected puddles

Sewage backups

Corrosion

Discolored water

Foul odors
Water Heater Repair
Unsurprisingly, one of the most common reasons householders look for a plumber near me is because of a fault with their water heater. Your water heater may break down at any time. A reputable plumbing company will quickly fix your water heater, no matter the issue. We can also offer advice about how to prevent future problems.
Slab Leak Repair
Homes are often constructed on slabs. A slab is a thick concrete foundation on which the home is built. When the water pipes running underneath the slab leak, it can cause slab leaks. Because they are concealed beneath the slab, slab leaks are difficult to find and repair if you're not a licensed professional with tools and expertise at your disposal.
You should start looking for a plumber near me immediately if you suspect that your slab is leaking. If not fixed quickly, slab leaks could cause serious damage to your house. It is important to stop using water in your home until after the leak is fixed.
Re-piping
Although re-piping can be a difficult job, a professional plumbing company is capable of handling it. You may need to replace pipes if your home is old or has suffered from a leak. It is a core service that many licensed plumbers offer.
Sewer Camera Inspections
A sewer camera inspection can be a great way of seeing what's happening in your sewer line. This inspection can reveal leaks and blockages as well as other issues. If in doubt, search for a plumber near me that advertises video camera inspections. During this plumbing service, a camera is snaked into the sewer line. This allows the plumber to identify any possible blockages or damage.
Fix Water Pressure
Poor maintenance and older plumbing systems can lead to water pressure problems. Copper water pipes and older galvanized steel pipes can become corroded and blocked over time due to sediment buildup. This causes undesirable changes in water pressure.
Low water pressure issues can affect the operation of important home appliances like dishwashers and washing machines, as well inconvenience your everyday life.
Rectify Improper Installations
Even if you are meticulous about the installation and restorations undertaken in your home, it is not guaranteed that previous owners were. Poor repairs by previous householders can result in unsafe water heaters and unsecured pipes. Referring to a professional plumber near me for inspections and assistance is the best way to make sure these problems are properly fixed.
Fitting and Fixture Replacements
Broken knobs, leaks and restricted water flow can all be caused by corrosion and general wear-and-tear. Old and worn out fixtures can make water usage a hassle at best, and a costly disaster at the worst.
Issues with fixtures and fittings can become more complicated over time and require additional materials that only a licensed plumber has the tools and know-how to handle. It is a good idea to have a professional plumber periodically examine your plumbing system to ensure that components don't need replacement.
Plumbing Renovations
You might be thinking, is the plumber near me solely focused on home plumbing repairs? No! We also assist with home renovations and new building projects that often include installing energy-efficient appliances.
High-efficiency appliances have been one of the most useful innovations in recent years. There are many technological advances available for those who want to upgrade their fixtures. Energy Star-rated appliances can be installed in your kitchen, bathroom, and laundry room. We can also install tankless water heaters that can save up to 50% on your energy bills and will never let you go without hot water as they work on-demand.
Whether you're looking for plumbing repairs or interested in renovations, contact us at Craig's Plumbing for a plumber near me in Las Vegas, NV that can help you with anything you need. Our vast array of services is at your fingertips — just look up our services online or give us a call!
Photo by Emanuele Ravecca at Shutterstock