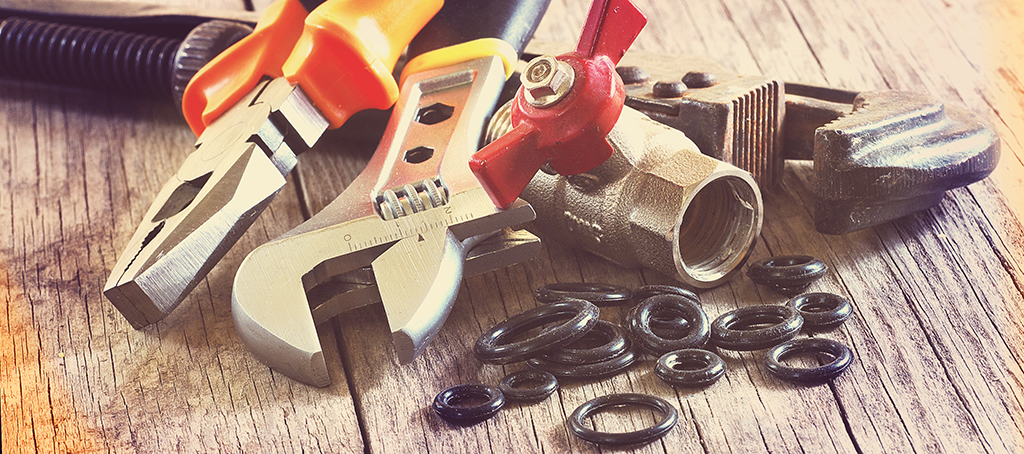 Need Plumbing Service? DIY Drain Cleaning, Terrible Idea | Las Vegas, NV
Photo by asadykov at Shutterstock
It's essential to keep your drains clean and avoid blockages and clogs from forming. Regular drain cleaning by a plumbing service helps your drains to stay in good condition. Many homeowners think of drain cleaning as a simple job that they can do themselves. People often take the DIY approach rather than hiring a plumbing service to save themselves some money.
If you live in Las Vegas, NV, are looking for a plumbing service for drain cleaning, leak detection, or an emergency call out, you may like to contact Craig's Plumbing. The company is available for all types of plumbing service, including installation, maintenance, and all kinds of repair needs.
Most professional plumbers will tell you that this isn't a good idea as cleaning your own drains can cause damage and erosion, which in the long term can end up costing you more. Some jobs are best left to the professionals. It's never a good idea to attempt any type of plumbing job yourself, including drain cleaning. This article will look at why you should call in a professional service for drain cleaning.
The Problem with Chemical Drain Cleaners
Many people put store bought drain cleaner into their drains if they notice that their plumbing system has started to run slowly or seems sluggish. This may be an effective solution in the short term, but it doesn't completely eliminate clogs. Chemical solutions can also cause damage to your pipes and drains. These solutions can erode the inside of pipes and even make pipes and drains more prone to clogging in the future because of the damage that's occurred.
Natural Solutions
Instead of pouring chemicals down your drain, you may like to try using a more natural solution. If you pour a solution of hot water, baking soda, and vinegar down your drains, this can help to clean and clear your pipes and drains. It will help to dissolve any accumulated material and is a safer option for your drains.
However, natural solutions often aren't as effective as store bought products, and you may find that you have to keep repeating the process, and your drains are never totally cleared.
Plumbing Service
Whether you choose to use a natural solution or a chemical cleaning product from the store, these solutions won't be as effective as a professional plumber. A plumbing service will have the correct tools for drain cleaning. They will also be trained in the correct techniques to completely clean your drains and pipes, remove and clogs and restore your plumbing system to an almost new condition. This will allow you to keep your drains clean and will also mean that they are less likely to become blocked in the future.
Keep your Drains Cleaner for Longer
It's recommended that you have your drains cleaned once or twice a year by a professional to help keep them in good condition. Between cleans, there are several things you and your family can do to ensure your drains stay cleaner for longer. Follow these simple tips to keep your drains free of debris.
Kitchen Drains
Invest in a drain cover or sink strainer as these will catch any food and debris that would otherwise go down your drains. Ensure that you clear the drain strainer regularly so that the water can continue to flow down your drains properly.
Be mindful of what is going down your drains. Don't pour grease, fats from food, or cooking oil down your plug hole. Once grease gets cold, it will solidify and can cause blockages in your plumbing system. If you have oil left over from cooking, pour it into a glass jar or container and then throw it in the trash.
When washing up or filling your dishwasher, don't let scraps of food go down the drain. Scrape any leftover food into the trash before washing your plates. If you drink coffee, throw the grains in the garbage rather than washing them down the sink.
Bathroom Drains
Many homeowners have problems with their bathroom sink, shower, and bath due to a build-up of hair and soap. Hair and soap particles can block your bathroom pipes and drains. This will considerably slow the flow of water. Toilet paper can also become lodged in the drain, causing it to block and overflow. Use a shower drain cover and remove loose hairs from the plug hole. Don't let hair unnecessarily go down the drain.
If you're washing pets in your bath, put a wet wipe over the plug hole to catch very fine fur. A wet wipe can be held in place with the stopper while washing your dog. When you're ready to drain the bath, hold the wet wipe in place to catch the fur.
Book a Drain Cleaning Service
A plumbing service can unblock and clean your drains using specialist equipment. The plumber will choose the best method to unclog your drain and is likely to use a special machine that churns up the grease clog and removes it.
A drain cleaning machine has a long cable that rotates to break up clogs of grease, hair, or soap, which the plumber will then remove. Drain cleaning is very quick and easy and will get your plumbing system working efficiently in no time. It is also a very affordable option.
Craig's Plumbing, Plumbing Service, Las Vegas, NV
If you regularly notice that your drains are running slow, there's likely to be a clog somewhere in your plumbing system. Ditch ineffective DIY drain cleaning methods and call Craig's Plumbing.
Once you've had your drain professionally cleaned, you can follow the above tips, which will allow them to remain in good working order. These tips will help you avoid blockages in the future.
If you live in Las Vegas and need a plumbing service, contact Craig's Plumbing. A professional plumber will diagnose your plumbing problems and clean your drains. They are available for 24/7 emergency call out. The company employs highly skilled and knowledgeable technicians and can be contacted at 702-780-6385.