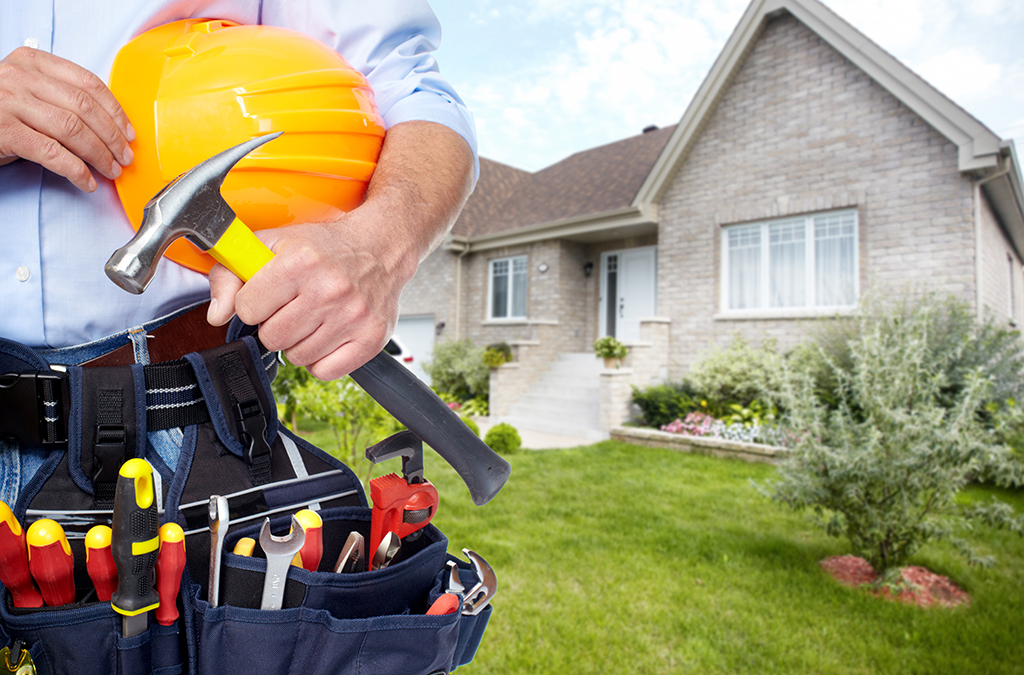 Our Plumbing Service Earns Your Trust | Summerlin, NV
Photo by kurhan at Shutterstock
Summerlin, NV, is a place where plumbing businesses exist in number. Finding the perfect company to call becomes somewhat of a challenge. It requires you to take the time necessary to research your options until you find the one that makes you feel confident about your decision to work with it. If you haven't yet had a chance to do this, the time is right now because you never know when you'll experience a plumbing emergency.
You must request service when you need it the most. The longer you wait to call us, the more likely a bigger problem will occur. If you want to avoid having a disaster that you wake up to, alert us to an issue just as soon as you discover it. We'll go out of our way to make sure it isn't something that becomes treacherous and costly for you.
Get to Know the Plumbing Service You Plan to Give Your Business to Today
The right plumber is one that carefully assesses your needs, so they're able to deliver the best outcome possible. By doing so, they're able to ensure your satisfaction and secure your future business. When you work with a plumbing service professional that exceeds your expectations, it's hard to stay quiet about it. You want to share your experience with others so they, too, know what it feels like to know complete customer satisfaction.
Here's how our plumbing service in Summerlin, NV earns your trust:
By being available when you need to speak to us the most.

We want you to feel seen and heard. That's why we don't waste any time reaching out to you when you inquire about our services online or via email. If you call us and we miss you, we'll call you back right away to ensure that your needs are taken care of completely. From the minute you first interact with us, you quickly learn how committed we are to making your experience exceptional. If you're unsure what we can do to ensure your satisfaction, ask. We love explaining our processes to you. That way, you feel fully informed about the subject and ready to hire us right away.
By answering your questions thoroughly and completely.

The more you know about our plumbing service, the better you feel about it. You can easily book a service call while on the phone with a representative because you feel confident in their ability to get things done for you. You'll find it far easier to have someone come to your home for the first time when you've never hired a plumber. Putting your trust into a company you've not witnessed at work can be hard. However, when you find out about us, we put those fears to rest. We want you to feel at ease with the process. If you're unsure of something, make sure we know about it to explain it to you.
By providing you with outstanding value and choices when they're available.

Learn what you can do to make your plumbing problem disappear quickly. You'll find it much easier to do when the plumbing service company you've decided to work with offers more than one solution. You should have choices when they're available. That way, you get the help you need when you need it, not when a company decides to make it available. With us, you're a partner in the planning process. We value your opinion and want to make sure we're fulfilling your needs to the best of our ability.
By being transparent with you from start to finish of a transaction.

The best plumbing service provider is one that doesn't take building trust lightly. They go out of their way to explain what takes place and why it's important. They go over billing and preferred payment methods. If something occurs that the professional wasn't expecting, they'll let you know so they can get the issue resolved as affordably as possible. It's that simple. We are that plumbing company!
By letting you know how important it is to serve you long into the future.

We think you're incredible and remind you of the fact all the time. We value your business and don't take it lightly. We know what it takes to satisfy our customers long-term. That's why we go the extra mile to make it happen. We want you to feel satisfied with the services we offer and tell others how they can take advantage of them, too. Word-of-mouth is an easy way to get the word out about us.
Get to know us and the way we work today. Contact us with your request for assistance and see what all the hype about our plumbing service is currently. You'll find it far easier to get the help that you need and want from a trained and skilled professional after you've had time to speak to us directly. We want you to have the best impression possible about our business.
If there is anything we can do to improve your opinion of our services, let us know. We're all ears! We take great pride in being the plumbing service company that people rely on for assistance day and night. If your Summerlin, NV home needs plumbing work done, you'll find it right away.
Who to Call When You Need Help with a Plumbing Problem Small or Large
Contact Craig's Plumbing with your request for assistance today. Reach out to us for more information about the various services we provide. Also, remember that we provide emergency plumbing services to make your life easier. You can still call us when you want to get a problem resolved outside of our normal business hours.
The number to reach us at is 702-496-3892. Let us know what problems you've been experiencing so we can take care of them right away. We know that things happen with very little notice. If you're experiencing a plumbing emergency, stop what you're doing and call us right away so we can take good care of you.