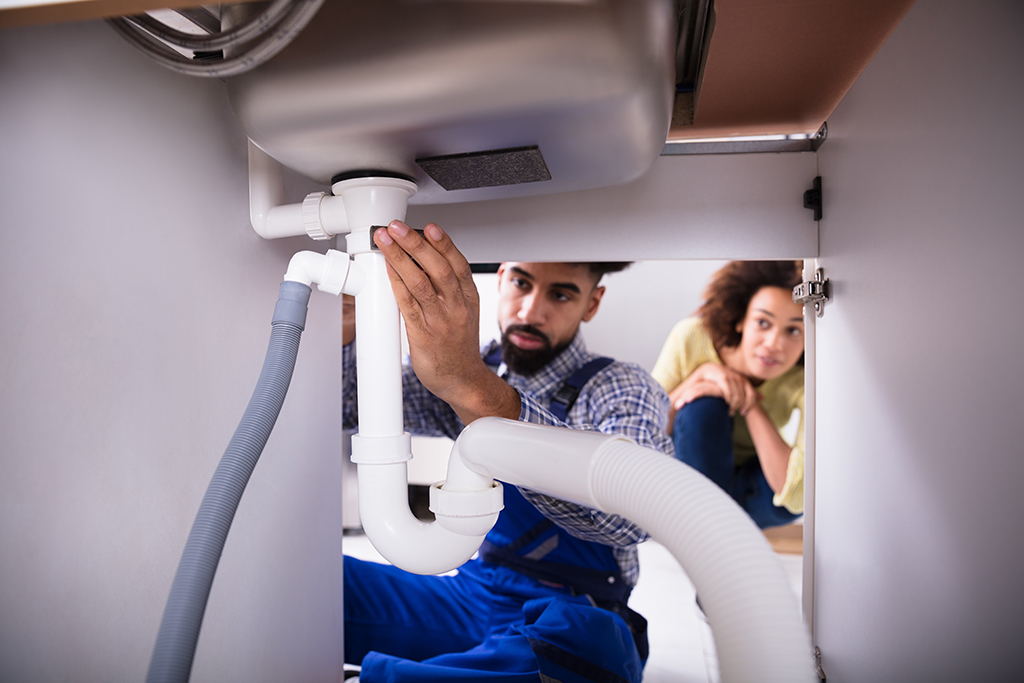 Perks Of Investing In Professional Drain Cleaning Service | Summerlin, NV
Photo by Andrey_Popov at Shutterstock
Taking care of a home is a tough job. But taking care of your plumbing system doesn't have to be. When you invest in professional drain cleaning services, you are investing in the value of your home.
There are plenty of jobs that a homeowner can do themselves to keep their home in good shape. But when it comes to something as important as your plumbing, it is always wise to turn to the professionals. Not only do they have the expertise and training necessary to perform the job, they are equipped with the specialized tools needed to do it right.
Your professional Summerlin, NV drain service can help you take care of the problems you are having now and eliminate future problems. With regularly scheduled drain cleaning, your pipes can work better and need fewer repairs.
Take a look at the most common issues homeowners experience that signal the need for professional drain cleaning service.
Speeds Your Drain Flow
Have you noticed that your drains are running a little slow? As time passes, this will get worse. That's because clogs build from the inside wall of the pipe inward, until eventually the pipe becomes completely clogged. A slow drain is a warning that you need to do something quickly, before any real damage is done.
You may notice that you have to plunge more often for a good drain. This is another sign that things are only going to get worse for your plumbing system. The longer you wait to do something about it, the more damage your plumbing has to endure.
When you start to notice water backing up in your sink or tub, you need to take action. Avoid using drain clearing chemicals from the hardware or discount store, since these harsh products can harm your pipes. Also, steer clear of tools that promise a clear drain, since they can cause physical damage to your plumbing system.
Have your drain cleaning service clear your drains out for the safest, most efficient drain clearing. They will use proven, professional methods, such as hydro jetting, for a thorough drain clearing that will get your drains flowing freely again.
Reduces Your Risk of Developing a Clog
Drain clogs are more damaging than you may think. When your pipe develops a clog, it can cause your belongings to be destroyed by water damage. In addition, drain blockages can damage your pipes. Both situations can end up costing you a small fortune.
Regular professional drain cleaning service can drastically cut down your chances of developing a clog in your pipes. With a thorough cleaning, any clogs that are starting to form will be flushed away. This leaves your pipes free from any build-up inside that can turn into a blockage.
Your drain cleaning service can set up a schedule for regular drain cleaning to ensure that a clog doesn't have time to form. Talk to your professional about how often your drains need to be cleaned, so your drain pipes stay in great condition.
Get Rid of Smelly Odors
Ever notice a foul smell coming from your drains? This can be caused by the food particles, grease, chemicals, health and beauty products, and other waste materials that end up in your drains. When these items get caught inside your plumbing system, they decay and leave a horrible smell behind.
Even when you are careful, things will get washed down into your drains. Some of it will get caught up in other waste materials and become stuck inside the pipes. When you choose professional drain cleaning services, you can make sure these nasty odors are washed on through your system where they can't cause any more trouble.
Protect the Health of Your Family
Those foul odors coming from your drains are more than just an assault to your sense of smell. They are the result of harmful bacteria, mold, and fungi living in your plumbing system. But the damage doesn't end with your plumbing. It can also damage your family's health.
When organic material, such as food scraps and grease, get trapped in your pipes, bacteria gathers to break it down. This is what makes the drain smell so bad. When you have slow drains, it gives mold and fungus the chance to thrive. Unless you have a good drain flow to wash them away, they will continue to grow in that environment.
When your family breathes the spores that are released, they could suffer from respiratory illness. Your family can become ill or suffer from infections due to these conditions in your drains.
Let professional drain cleaning protect your family from harm by removing any dangerous mold, fungus, and bacteria from your pipes. Your drain expert can help you keep it that way with regular services.
Protect Your Home from Expensive Damage
Regular drain cleaning can help you avoid damage to your walls, floors, and furniture from overflowing water. When water spills out from your toilet, sink, or tub because of a drain clog, it can quickly cause thousands of dollars in water damage. The water can gather much more quickly than most homeowners realize, spreading the damage to other rooms and lower floors.
You can keep your walls and flooring from getting damaged from overflowing water by investing in professional drain cleaning services on a routine basis. Save your money for home projects you want to do instead of remodeling your home due to water damage.
Keep Your Plumbing System Healthy
Your household depends on your plumbing system everyday. From cooking and cleaning to health and hygiene issues, you need a properly working plumbing system that will last.
When you invest in drain cleaning services, you are helping maintain your plumbing system's functionality. By avoiding damaging situations with regular drain cleaning service, you are helping your plumbing last longer and work better
Contact us at Craig's Plumbing servicing Summerlin, NV today for more information about how professional drain cleaning can help your plumbing system.