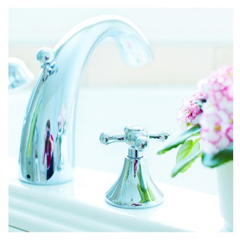 PHCCEF Supports US Competitors to Water Innovation Challenge
The Plumbing Heating Cooling Contractors National Association (PHCC) Educational Foundation will be supporting the U.S. representatives to the Water Innovation Challenge happening on June 3 to 5, 2014 in Singapore.
The team comprises of Nicholas Michalenko, Judith Torres, Sarah Parker, and Tim Murphy who are young plumbing professionals. They will be competing with other global representatives in developing a series of real and innovative solutions for emerging water and sanitation problems in Nepal and Bangladesh.
"This is a prime example of industry groups working together for common good, and – in this case – global good," says Roger Peugeot, Chairman of PHCC's Educational Foundation.
 "We embrace the opportunity to recognize the important role of plumbing professionals in protecting the health and well-being of all people and support the work of these young, up-and-coming professionals as they prove how their skills can really make a difference anywhere in the world."
With a theme of "new water – ways in which to create and control water supplies in specific international community environments," the WorldSkills Foundation Water Innovation Challenge aims to create water and sanitation solutions for two developing countries. The winning team will implement its recommendations in the WorldSkills Foundation's Nepal or Bangladesh "Sanitation Studio" program, a partnership between the Australian NGO Healthabitat and the WorldSkills Foundation.