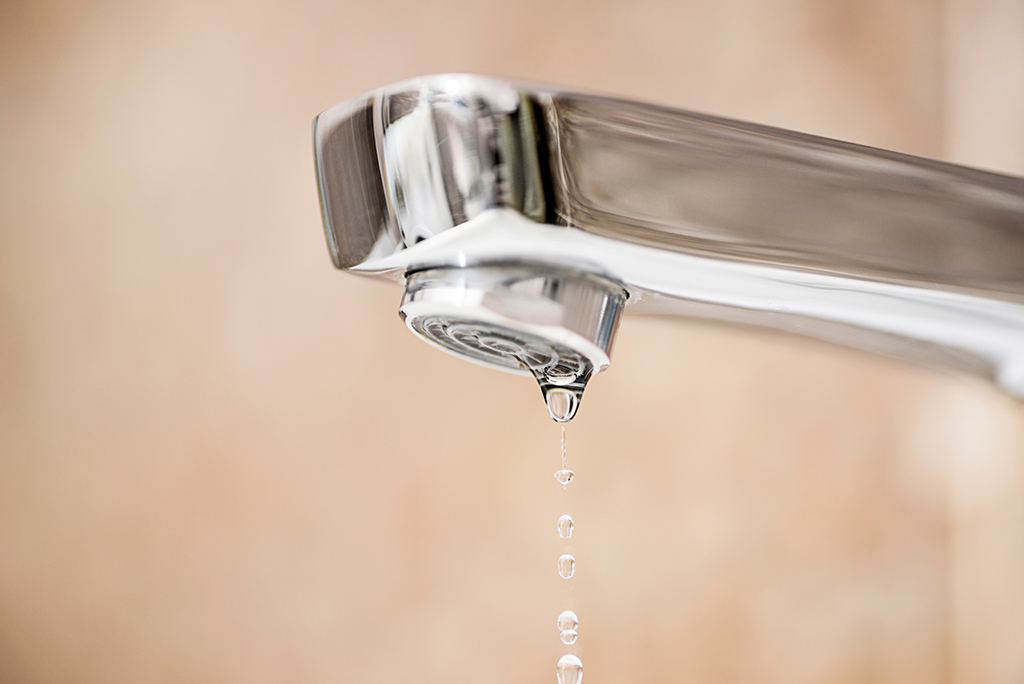 Plumber Tips On Saving Money And Water | Summerlin, NV
Photo by Andrii Spy_k at Shutterstock
Quality fixtures are a necessity for homeowners who want to keep their plumbing systems in perfect shape. If you want to ensure that your monthly bills are affordable, you ought to invest in quality plumbing materials. In today's world, efficient plumbing fixtures are equipped with modern technology which helps in saving energy and water. However, you may have to dig deep into your pockets to install energy-saving fixtures. Your local plumber can assist you in identifying the best fixtures that suit your needs. Below are some tips on how to save energy and money through plumbing fixtures.
Get Your Home A High-Efficiency Toilet
According to the Environmental Protection Agency statistics, toilets account for nearly 30 percent of an average home's water use. They can use about 6 gallons of water per flush which ends up wasting lots of water. Nowadays, there are a variety of toilets in the market that are water saving. They come in minimalist design hence using water sparingly compared to the contemporary toilets.
Homeowners who need to upgrade their toilets can consider dual flush toilets with the option of using either a half or a full flash, with the former saving on some water. Older toilets use up more water which in turn increases your water bills but with an advanced toilet, you'll be able to save about half as much on your bills. Consult your local plumber on the best modern toilet to install.
Install Quality Shower Heads
Having a hot shower in the morning and after work can help you relax, and so you need a quality shower head to help you save on water and energy. Installing low-flow shower heads of less than 2.5 gpm is a step in the right direction towards ascertaining maximum water efficiency. Low-flow showers are of two types, the laminar-flow and aerating. Aerating shower heads work by mixing air and water forming a spray while laminar-flow shower heads form singular streams of water.
Homeowners residing in humid regions should consider using laminar-flow shower heads since they don't create as much moisture and steam as aerating ones. Your local plumber will advise you on the best shower heads to install depending on your current residence.
Repair Leaks
Leakage from fixtures and pipes tends to increase the water bills if you don't fix them as soon as possible. Leaking pipes can cause future damage to your walls, which may be costly to fix. Moisture in the wall can cause mold growth which is hazardous to your health and that of your family, especially people with breathing problems.
As such, you might have to pay a mold remediation professional to get rid of the mold. Leaks may also damage fixtures such as faucets and shower heads. You'll end up spending an extra amount of money in repairing your walls, replacing the faulty fixtures, and getting rid of mold. To avert these problems, why not get a professional plumber to identify and fix any leaks and underlying issues?
Consider Solar Powered Well Pumps
For homeowners in Summerlin, NV, who use a well as their source of water, a solar-powered well-pump can help save on electrical bills. It's powered by solar and you can rest easy with the assurance of a constant supply of water, even when there is no electricity. For those whose power source is miles away from the well, the solar pump comes in handy.
This also means that you don't need to spend money on trying to get a source of power out to your well location. Since it gets energy from the sun, the operational and maintenance costs are minimal. Solar panels require cleaning once in a year to ensure they are working efficiently hence do not warrant additional repair or maintenance costs.
Upgrade To Water Saving Faucets
Upgrading your faucets can significantly help in reducing water and energy usage since it puts less demand on water heaters. Conventional faucets tend to use more than 2.5 gpm which leads to wastage of water. Homeowners who are willing to upgrade their old sinks can get a professional plumber to install new faucets that feature less than 1.5GPM.
Another option available is installing a flow restrictor that regulates the pressure and amount of water coming from the tap. When you save up on water, you'll be part of the green movement that contributes to saving our planet, in particular the trees. What an ideal world it would be if every homeowner embraces eco-friendliness!
Get Affordable Plumbing Fixtures
When renovating your home or replacing faulty fixtures, it will be worthwhile to be on the lookout for affordable products but don't compromise on quality. For instance, when shopping for plumbing pipes, you can consider getting PVC and PEX pipes since they are durable and will not require frequent repairs or replacements. Avoid going high-end on all fixtures and appliances since you may end up using more money than you didn't budget for. Better yet, consult a professional before embarking on the shopping expedition.
When it's time for installations or routine maintenance, be sure to contact a reputable yet affordable plumber to save up on more money. And while your friendly neighborhood handyman can offer to do the job for free, you might end up getting a shoddy job. Only trust licensed professionals!
Choose The Right Plumbing Layout
Your home design plays a big impact on your plumbing cost. As a homeowner, you should put your plumbing system into consideration when choosing the floor plan and layout of your home. If the parts of your house that need plumbing are far apart, you may have to pay for more plumbing pipes and the installation. When building or renovating your home, make sure that the plumber keeps the areas that require plumbing close together.
For instance, people with multi-story homes can opt to have their upstairs bathrooms to lie just above downstairs ones. This means that the bathrooms will have a single piping system and you'll end up saving some money. In the same line of thought, you should consider placing the laundry room and kitchen next to each other. In case you are experiencing any trouble with developing a floor plan that saves money through plumbing, you can always hire a plumber to guide you.
We Are One Call Away
At Craig's Plumbing, we value customer satisfaction. We serve the residents of Summerlin, NV, and beyond, offering top-notch plumbing services. Our certified plumbers have years of experience in the plumbing industry and can solve multiple issues you may be facing, whether installations, repairs, or maintenance needs. Don't hesitate to give us a call despite your budget; we'll make it work.