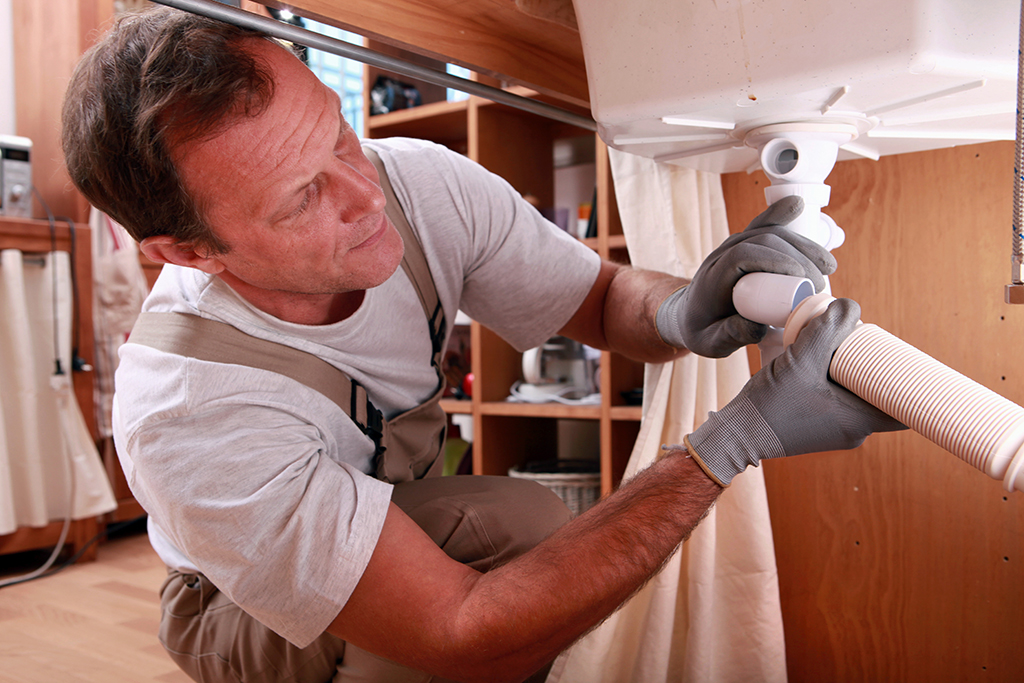 Plumber Upgrades That Will Increase Home Value | Las Vegas, NV
Do you know that everything in your house has a shelf life? The shelf life is determined by how long it remains in good working condition or changing technology. Plumbing upgrades come in all sizes and costs, but it is tricky to know which components should be upgraded to enhance the value of your home. If fact, the best plumbing upgrades are not readily visible until something wrong happens. The best thing to do is to have a professional plumber in Las Vegas, NV, inspect your plumbing system, and recommend the best upgrades. Here are the best upgrades a plumber can do to increase your home's value.
1. Toilet Replacement
A toilet is a critical bathroom feature. If your bathroom has an outdated toilet, it is time to invest in a modern one. Traditional toilets use a lot of water to flush waste, increasing your water bills. Having a modern toilet installed will save more water and utility money. Your plumber will advise you on the best options for household toilets available.
You can choose a dual flush toilet that provides two options for each flush. One option is for flushing solid waste materials and the other lower force alternative is for liquid waste. The second option is suitable for saving water since it is used to flush liquid wastes only. Ensure professional installs the new toilet to avoid leaks and other issues.
2. Upgrade the Piping System
If your home is old, your piping system may have an ancient plumbing system that could become ineffective. One of the best ways to avoid a disaster is to modernize certain pipes thoroughly. Upgrading the pipes will increase the plumbing system's life, enhance performance, and improve your water quality.
In the past, pipes were made using galvanized steel that tends to deteriorate and corrode. The pipes create leaks and send debris directly to the household water supply. Nowadays, modern pipes are made from PVC and copper materials. These materials are resistant to corrosion, and they don't leak easily.
If your home is older, call a professional plumber to check for outdated materials and piping that can lead to a disaster. The expert will recommend PVC and copper pipes for waste outlets. The upgraded piping will last for years without showing any signs of damage or leaks.
3. Install Pull-Faucets
An upgraded kitchen will add value to your home. No potential buyer would be interested in buying an outdated kitchen. If you are looking for ways to upgrade your kitchen, install modern pull-out faucets. Pull-out faucets are versatile, and they can be operated using one hand if necessary. Furthermore, they make a kitchen look modern and stylish.
If you have enough space on the kitchen countertops, you can upgrade to a dual-basin kitchen sink. A dual-basin sink will enable you to keep part of the sink clear while using the other half or use each section for a different purpose. This plumbing upgrade will add value to your property and make your kitchen more enjoyable.
4. Install a Dishwasher
If you want to turn on potential buyers, have a dishwasher installed in your kitchen. Call a plumber in Las Vegas, NV, to install a dishwasher for you in no time. A dishwasher will save you the time and effort you use to wash dishes manually. Like any other appliance available in the market, it can be hard to decide which one to purchase. Luckily, a plumber has enough knowledge, and they will recommend the best quality possible.
5. Add a Bathroom
If your home has only one bathroom, consider adding a second one. Adding a second bathroom has many benefits. Nowadays, buyers are looking for homes with an extra bathroom, especially those with a large family. Contact a plumbing company, and they will have the bathroom installed for you. Whether it is an ensuite in the main bedroom or an outer building in the property, an expert plumber will do that.
The best place to install an extra bathroom is in the master bedroom. If your bedroom doesn't have one, this can be a turn-off for potential buyers, and you should consider adding one. Even if you don't intend to sell your home, the extra bathroom can be a private retreat. It only needs to be simple and relaxing.
6. Have an Extra Laundry Room
No matter the size of your home, a laundry room can declutter your space. Having everything in place and organized keeps the mess out of the house and boosts your home's value. You can add a folding table and a sink for washing hands if you have enough space. Also, you can have garment racks to keep hanging clothes neat and ready for storage. Having an extra bathroom is a great organizational boost for bigger families.
Call a plumber in Las Vegas, NV, to install a basic laundry room even if you don't have much space. It will help save space and keep the mess out of sight.
7. Tankless Water Heater
A tankless heater is an essential upgrade that will bring multiple benefits to your home. The good thing about tankless water heaters is that they offer you an unlimited hot water supply. For the best experience, you will need to invest in a heater of the correct size for your home. Reach out to a plumber, and they will advise you on the best unit to buy.
To know the size you need, you will have to consider the number of people in your home. A tankless heater will provide unlimited water for more than one person at a time. Furthermore, it will help you save energy and reduce your heating bills. If you plan on selling your house, potential buyers will be happy to see this upgrade in your home, increasing the chances of your house selling.
Why Choose Craig's Plumbing as Your Service Provider?
If you have a plan to upgrade your home's plumbing system to add value of your home, contact Craig's Plumbing. We offer many plumbing services in Las Vegas, VN, including plumbing upgrades. The upgrades will increase the value of your home and make it an enjoyable place to stay. Our plumbers are licensed, and they will do any upgrade to your satisfaction. So, call us today, and we will give you the best plumbing system upgrades.
Photo by Phovoir at Shutterstock