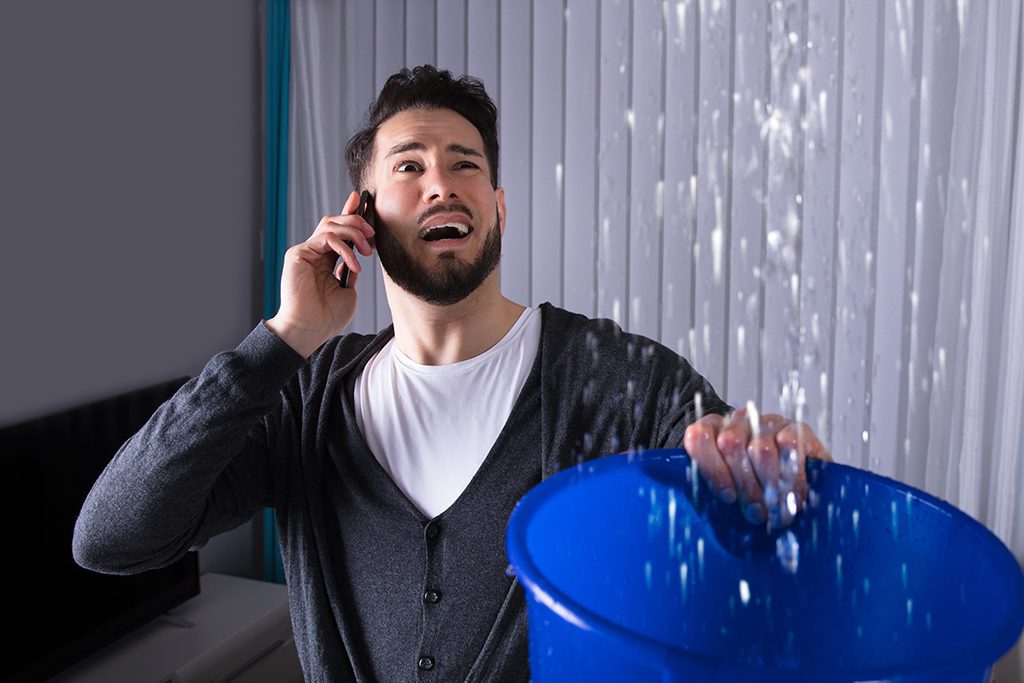 Plumbing Emergencies – What Should You Do? | Plumber in in North Las Vegas
Photo By Andrey_Popov at Shutterstock
Plumbing emergencies are something that every homeowner dreads. Usually, the reason behind these situations is undue negligence of seemingly small issues that eventually become huge problems later.
We know that plumbing problems are not only discomforting but also result in excessive wastage of water and wallet-draining water bills. That's not all; these issues damage your home's surface and appliances by exposing them to moisture.
This is why you should not waste a single moment after seeing any of these signs and call a professional plumber in North Las Vegas. Delaying your decision to call a plumber in North Las Vegas can worsen the problem unnecessarily and increase the repair cost, as a result.
If someone has ever gone through a plumbing emergency, s/he knows how menacing these problems can get. These issues not only result in a tremendous wastage of water, but you also have to abandon your daily activities. Most people are unaware of what they should in case of an emergency and end up searching the internet about 'plumber near me in North Las Vegas.'
However, after knowing about certain plumbing problems and how these problems can get resolved, you won't have to rush out of your bed and wait for a plumber in North Las Vegas. You can take the following precautions and ensure that the damage from leaking water stays at a minimum.
After making sure you have done temporary work to minimize the problem, you can call a plumber in North Las Vegas to look at what's wrong.
Emergency Plumbing Service in North Las Vegas – Where You Shouldn't Try Your Hand
Professional plumbers in North Las Vegas recommend staying away from the following plumbing emergencies, as they can worsen if someone without professional knowledge messes with them. Call an expert plumber in North Las Vegas as soon as possible when you see any of the following plumbing emergencies:
Clogged Sinks
Imagine waking up in the morning, half asleep and running to the bathroom for brushing your teeth, only to find out that your sink has clogged and is not draining the mess. As much irritating that is, hold on your nerve and don't try to open them up yourselves. Instead, call a professional plumber in North Las Vegas.
It's true that clogged sinks do not always cause emergencies, but they can to expose you to an emergency if you delay its treatment. Regardless of how simple the issue seems a first, don't underestimate a clogged sink, hire a professional plumber in North Las Vegas now.
Clogged Toilets
This is the worst possible kind of a plumbing emergency. If the toilets become clogged, you'll face a lot of inconveniences if the issue doesn't get resolved in time. Be wary of your toilet making weird noises, leaking or is unable to flush to anything away. When you see any of this happening, it's high time you call a plumber in North Las Vegas to know what repairs your toilet needs.
Plumbing emergencies, such as clogged toilets can ruin your entire day. Besides that, they present additional health hazards, if they don't get treated immediately.
However, beware, you must never use DIY-chemicals to unclog your toilet. The harsh chemicals in these DIY products damage your plumbing system internally, and result in far more serious problems.
Water Leakages
Water leaks are a nuisance everyone wants to avoid. Water leaks not only waste considerable amounts of water but also end up ruining the internal design of your home, making it look unpleasant.
However, its ill-effects are not limited to just ugly stains on your walls. These leaks promote the growth of bacteria and mold inside your home.
Water leaks can originate from a number of places such as your toilet, sink, washing machine shower, and of course from a broken pipe. Other types of leaks can be detected easily. However, it's difficult to identify the origins of a leak that is behind a wall.
If the water heater in your home has developed a leak, it will not only leak water but also waste the energy used to heat it. In the case you have a leak inside your wall, it will ruin the wall's design and also damage its integrity from within.
Whatever, kind of water leak you are suffering from, it's better to call for aid before things get out of control. Hire a plumber in North Las Vegas immediately to resolve all kinds of leaks in your home.
Who Can You Trust?
Homeowners in North Las Vegas need to have water leaks fixed immediately. Water leaks can leave a considerable toll on your water bill. Besides that, neglecting these leaks is unhygienic and harmful to your family. It's ideal to call a professional plumber in North Las Vegas as soon as you find about a leak in your home.
Identifying leaks early on can stop them from ruining the interior design of your home and help you keep your home clean. If you are suffering from water leak issues in your home, we would recommend contacting the best plumber in North Las Vegas to get the job done.
Craig's Plumbing has been delivering plumbing solutions in North Las Vegas since 1997. The company has extensive expertise in plumbing, and no other plumber in North Las Vegas can match their experience.
If you want the perfect plumber in North Las Vegas, feel free to contact Craig's Plumbing at (702) 496-3892. You can also visit their website to learn more about their services.