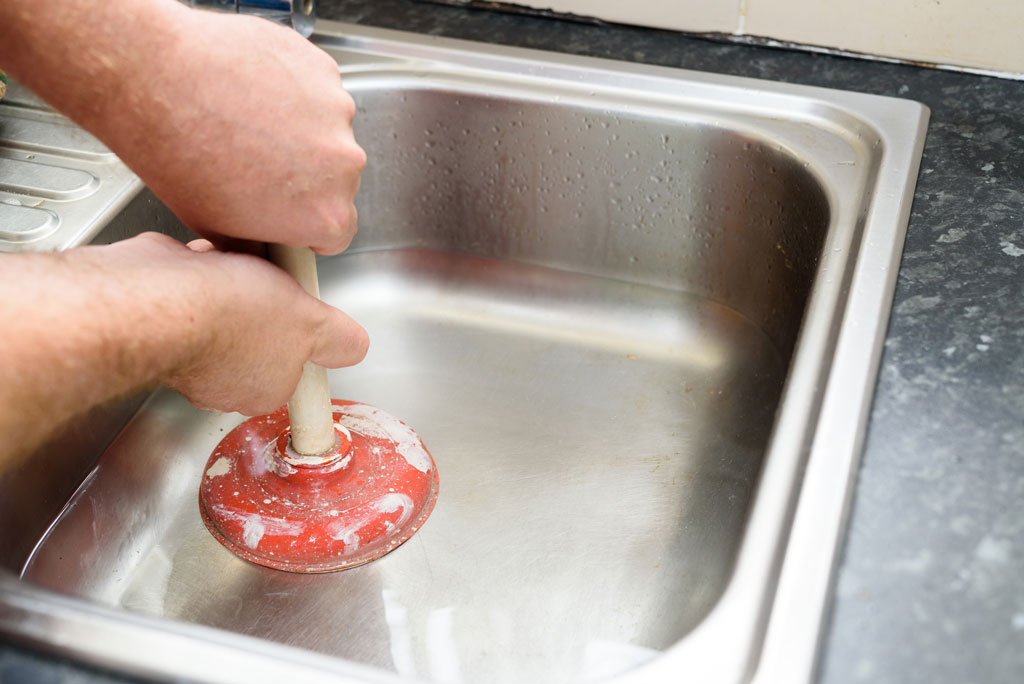 Plumbing Problem? Call A Plumber! | Las Vegas, NV
If you've ever had to deal with a plumbing issue, you know how frustrating it can be. Most plumbing issues make life inconvenient, and some can prevent you from performing daily household tasks.
You may want to reconsider if your plumbing system acts up and you plan to fix it yourself. Plumbing systems are complex, and you can make a mistake resulting in further damage if you don't have the necessary training.
If your plumbing system experiences any of the following issues, it's best to hire a plumber in Las Vegas, NV immediately. If the problem isn't addressed quickly, it can escalate to something more serious with a more expensive repair bill.
#1 Leaks
One of the most common calls a plumber receives is for plumbing leaks, and multiple issues can cause the pipes to leak, including:
Old rusty and corroded pipes

Loose or disconnected joints

Failed sealing

A clog that's been there for quite some time, causing pipe decay
A leaking pipe should be addressed immediately to prevent water damage, mold growth, and a significant amount of wasted water.
Pipes can leak anywhere in the house, including under the sink, behind the walls, and under the house. It's essential to detect leaks early and call a plumber before further damage occurs. They will locate the pipe and make the necessary repairs. If they can't find the leaking pipe, leak detection equipment will help them find and repair the line.
#2 Drain Issues
If your drain system is functioning correctly, water should flow quickly and quietly down the drain. If the water isn't draining correctly or the drains are noisy, it's best to call a plumber in Las Vegas, NV.
Slow drains:

Slow drains indicate a small drain clog, but if it isn't addressed quickly, it will escalate, causing the drain to clog completely and preventing the water from draining.

Complete clogs:

There will be standing water in the sink or tub if the drain clogs completely, resulting in standing water, preventing you from using the sink or tub. In addition, the standing water will promote bacteria growth that can make your family sick if the clog isn't removed quickly.

Noisy drains:

Noisy drains also indicate a clog even if the water flows quickly down the drain. When there's a significant drain clog, the water must change directions to find another way to get past the clog, and the change in direction causes air pockets, causing a gurgling sound.

Multiple drain clogs:

Multiple drain clogs don't indicate that every drain in the house is clogged; it indicates a clog in the sewer line. This issue must be addressed immediately because the water will have nowhere to go when the clog escalates, resulting in a backup of waste and water in the house.
A plumber has the tools and knowledge necessary to eliminate the clog quickly and safely, restoring water flow down the drain.
#3 Water Heater Issues
Hot water is essential to your daily life, and you need it to perform many household tasks, such as showering, washing your hands, cooking, and cleaning. In addition, your hot water-based appliances, such as the washing machine and dishwasher, rely on hot water to function at peak performance. If the unit isn't working correctly, your life will become very inconvenient.
A DIY repair isn't recommended because you can cause further damage without the necessary training. In addition, if the unit is still under warranty, a DIY repair will void it, and future repairs will come from your pocket, so it's best to hire a plumber if the unit experiences any of the following issues.
No hot water

The water doesn't get hotter than lukewarm

A popping or banging sound coming from the unit

Moisture or leaks around the unit

Poor hot water pressure

Brown or rust-colored hot water
A plumber has the knowledge and experience to diagnose and repair the unit and replace it if necessary.
#4 Toilet Clog
Toilet clogs occur when too much toilet paper and waste are flushed or something that shouldn't have been is flushed. You can eliminate a toilet clog yourself in most cases by plunging the toilet, which should break up the clog enough to be flushed. If the plunger isn't effective, the clog could be too solid or too far down the drainpipe for the plunger to have an effect, and it's best to hire a plumber.
A licensed professional has the skill and the tools necessary to remove the clog, allowing you to flush the toilet without overflowing. They can remove the toilet for easy access if the clog is too far down the drainpipe.
Toilet clogs should be addressed immediately because you can't use the toilet until the clog is removed, which can be inconvenient, especially if you only have one bathroom.
Call Craig's Plumbing Today
If your plumbing system is acting up and you need to hire a licensed plumber in Las Vegas, NV, look no further than Craig's Plumbing. We're a family-owned and operated, full-service plumbing company, serving customers in the area since 1997.
Our techs are professionally trained and have the knowledge and skill to handle any plumbing issue, big or small. They will give you a written estimate before they begin working, so there are no surprises when it's time to pay the bill.
We offer flexible appointments and have weekend appointments available. If a plumbing problem arises and we aren't in the office, don't panic. We provide emergency service 24 hours a day, 365 days a year, and we'll get a tech to your home quickly to resolve the problem.
We'll refund your money if you're not 100 percent satisfied with the plumbing service. For example, if our tech doesn't wear shoe covers in your house or they don't clean up after, the service will be free. In addition, if the repair fails within the first year, we'll fix it again for free. If you're not happy, we're not happy, and we'll do whatever possible to ensure you're satisfied.
To schedule an appointment for plumbing repair, give us a call at Craig's Plumbing. 
Photo By
steved_np3

at iStock