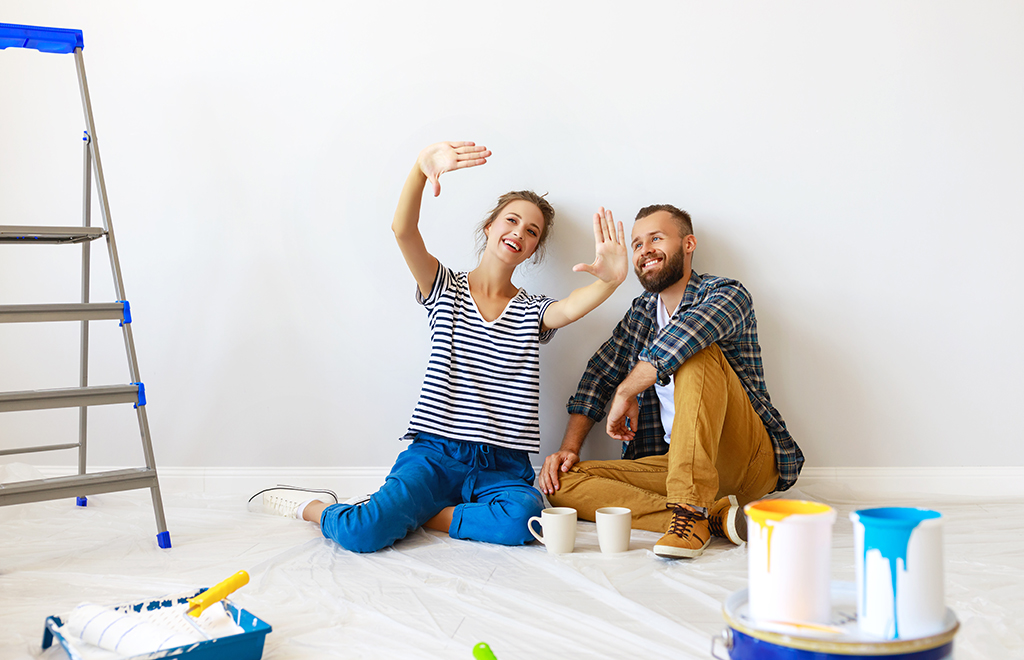 Plumbing Service: A Necessity When Remodeling | Las Vegas, NV
Remodeling your home is a beautiful undertaking that needs the skills of various professionals, from tile setters, interior designers, and window installers to even plumbers. Plumbers take care of water heater and drainage systems. They can also help in kitchen and bathroom remodeling, turning the two into your little paradise where you can feel excited and safe. They'll install and repair your home's water filtration system to ensure that you have pure drinking water devoid of any pollutants.
At Craig's Plumbing, we have reliable and experienced plumbers. Our professionals are certified and have many years of experience in this industry. This means they can tackle all your plumbing needs successfully. They are conscious of time and do their best to finish the plumbing projects within the agreed-upon timelines. Based on our client's positive feedback, our services are excellent.
We offer many plumbing services, including drain cleaning, bathroom remodeling, installation, maintenance, and repair of various water heater models, faucet replacement, and repairs, to name a few. Call us at Craig's Plumbing today for high-quality plumbing services.
Our Plumbing Services
Drain Cleaning
Wastewater backups and drain clogs can make your plumbing system come to a grinding halt. Upon calling our plumbers at Craig's Plumbing for drain cleaning services, they will first inquire whether there have been any plumbing issues in the past and what they were, if any. Then, the plumber will inform you about our drain cleaning services, including diagnostic processes, camera inspection, and drain cleaning.
In the diagnostic process, our plumbers inspect your pipes to locate any clogs or backups and decide which tool to use for the job. They'll cover the work area with clothes to protect it from any form of dirt. After inspecting your drains using inspection cameras, they use our modern tools to clear the blockage.
After they've cleared the clog, they then conduct a follow-up camera inspection to make sure that your drainage system is clean. Our plumbers will also inspect your sewer system, checking for any damages and confirming it isn't broken. Our plumbers at Craig's Plumbing are determined to ensure you have clean drains to make your home hygienic. We understand that your Las Vegas, NV home deserves a smoothly running sewage system devoid of any clogs. Contact us today for any drain cleaning services.
Faucet Replacement and Repairs
Have you noticed any leaking faucets at your home? It has been established that dripping taps might make your home lose about 200 gallons of water each month. This might result in a huge water utility bill that you'd otherwise have avoided. Do you want to cut on this waste and spend money on your water bills? Contact us at Craig's Plumbing immediately. Beyond water wastage, a leaking faucet can also be a pointer to an underlying plumbing issue that requires our plumber's attention to resolve.
Whenever they arrive at your home, our plumbers inspect your entire drainage system to fix all issues, both complex and simple. This ensures your house is hygienic and clean while saving you the money you'd use for repair down the line. Contact us for faucet installation, repair, or general plumbing maintenance. Our plumbers can also install modern touchless faucets to improve your home's hygiene.
Water Filtration Systems
When purchasing a water filtration system, you must make the correct decision. This ensures that you don't put a lot of money into your drains. You or your family drinks water daily, and there isn't a reason to buy a filtration system that isn't satisfactory. Our plumbing experts can help you select a water filtration system fitting the needs of your home and the size of your family.
We can also recommend the high-quality and echo-responsible water filtration system brands that we work closely with to ensure you are free from buying bottled drinking water. The water filtration systems remove pollutants, including chloramines and chlorine. Our plumbers also offer maintenance services for water filtration systems at a wallet-friendly cost. Are you torn between which water filtration system to purchase? Call us at Craig's Plumbing to help select a water filter that will meet your needs.
Bathroom Plumbing
If you are tired of the appearance of your bathroom, enlisting our plumbing services at Craig's Plumbing in bathroom remodeling can help. Through bathroom remodeling, our plumbers can transform your bathroom into the favorite and most serene place in your home. They can replace the showerheads, tiles, shower arms, and faucets and install beautiful lighting in your bathroom. They can also replace your bathroom tubs or recommend the best.
Our plumbers at Craig's Plumbing will then perform a bathroom inspection after they've listed down your problems and things you'd want to install inside your bathroom. Our plumbers will then rid your bathroom of the old materials and install the items you need. When it comes to showerheads, a homeowner can choose from the various options available, including the technologically advanced showerheads that can save both energy and water. We consider things like the size of your bathroom when deciding the bathtub to install and can also offer insights on the best and quality ones.
Conventional Water Heaters
Do you have plans to install a conventional water heater? You should have in mind several factors to get the best traditional water heater for your home. These include energy efficiency, availability of space, and location, among many others. We can help you choose the appropriate traditional water heater and install it safely at your home. At Craig's Plumbing, we know our way around various conventional water heaters and understand their unique advantages. We also offer plumbing services surrounding water heater repair, maintenance, and replacements.
Camera Inspection
Do you want to know your drainage system's state? Do your drains suffer from frequent backflows? Or, do you have problems with drain clogs? Call us at Craig's Plumbing for a camera inspection of your drainage system in its entirety to identify the damages and the other issues that could be affecting the sewer line. After the review, you will get a detailed report on the state of your drainage system. This is one of the complimentary plumbing services we use to support more complex operations like sewer line repairs.
High-Quality Plumbing Services in Las Vegas, NV
Craig's Plumbing provides many plumbing services to commercial and residential property owners in Las Vegas, NV area. Our skilled plumbers are also certified by the relevant local and national authorities. Whether you need bathroom remodeling, replacing your home's faucets, having your drains cleaned, or any of the many plumbing services, we are here to help. Call us at Craig's Plumbing today for the best plumbing services.
Photo by Evgeny Atamanenko at Shutterstock