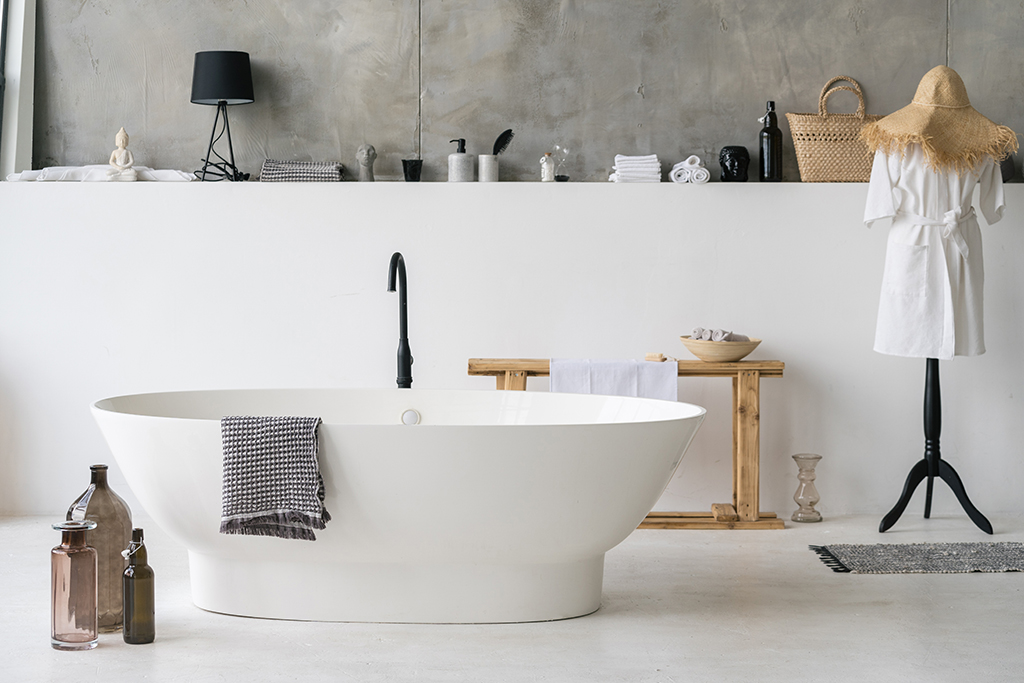 Plumbing Service And Modern Plumbing Appliances | North Las Vegas, NV
Do you want to increase the comfort and convenience in your North Las Vegas, NV home? You can do exactly that by purchasing tech-savvy plumbing fixtures and appliances and having a plumbing service provider install them. Technology has penetrated almost every industry, and the plumbing sector has also seen major developments. The modern tools also seek to save water and reduce energy consumption while remaining environmentally friendly. Hence, most technologically advanced appliances are WaterSense or Energy Star rated.
Therefore, installing these appliances and fixtures will see you pay less in water and energy bills while ensuring comfort at your home. Further, having a plumber install the modern appliances at your home undoubtedly raises its overall value, meaning that you'll earn more when you put it up for sale. Below are the modern and tech-savvy plumbing infrastructures you can install at your home.
Tankless Water Heater
Are you experiencing issues with your old conventional water heater? Maybe it is time to replace it with the modern, energy-conserving tankless water heater. Having a plumbing service install one to your home saves you some money and space while ensuring convenience. Unlike standard water heaters, tankless water heaters do not feature a tank that uses many spaces. It also saves energy because it only heats water whenever you need it, unlike a conventional water heater that constantly heats the water to ensure a constant supply. This means only one thing, saving money on monthly energy utility bills. So, to save money and save up enough space for other uses, have a tankless water heater installed at your home.
Water Filter
Have you been purchasing bottled drinking water? You can have your own clean, safe water for drinking right at your home. Hiring a plumbing service provider to install a water filter is an excellent way to avoid using money to purchase clean drinking water. Water filters remove the impurities and contaminants dissolved in water, resulting in overall better health.
Additionally, a water heater can also play a vital role in eliminating the flavors and foul odors in drinking water. So, if you want a way to improve your drinking water's quality, installing a water filter could help you with just that. With the assistance of a plumber, you can select one that will serve you for a long time and has better qualities, meaning that you'll enjoy healthier and better-tasting drinking water.
Smart Toilet
Installing a smart toilet is an excellent way of making your life easier. These toilets have different features that ensure you can customize your experiences, such as air dryers, in-built speakers, and heated seats. Additionally, most of these modern SMART toilets are equipped with sensors that help detect when you have finished using the bathroom and clean themselves automatically. Hence, you will never be worried about cleaning the SMART toilet yourself, and rather you can enjoy using the clean toilet without any hassle.
If you're looking to make your life easier and more comfortable, installing a smart toilet can go a long way towards ensuring exactly that. Have a plumbing service to have them installed at your home and enjoy all their benefits.
Electronic Leakage Detection System
The most common plumbing issue for many homeowners is leakages. A leak, minor or large, can turn into a disaster quickly, resulting in more expenses for repairs and restorations. Hence, it is crucial to have a plumbing service install an electronic leak detection system at your home at the soonest time possible.
This system can help you detect leaks before they become a significant problem, and it'll also help you find any leakage source that might already be in place. Catching these leaks early can save you significant money and headaches down the line. Hiring a professional and reliable plumbing service to install a leak detection system at your home goes quite some way in catching the leakages promptly. After installing it, you can rest assured that you will catch and address it on time.
Smart Shower
Do you want to conserve water and energy at your North Las Vegas, NV home? Then have a SMART shower installed at your home. These showers come with several features that help you customize your bathing experiences, such as adjustable flow rates, spray patterns, and temperatures. Additionally, most SMART showers also feature sensors that could be essential for detecting when you have finished bathing and automatically turns off the water.
This means that you will not have the concerns of water or energy wastage. You get to enjoy a customized and comfortable shower experience hassle-free. Are you looking for a way to conserve water and energy at your home? This is the best shower to have a plumbing service installed in your home for an efficient shower experience.
Smart Irrigation Controller
One of the best ways to save up some water is by installing a smart irrigation controller. This plumbing installation allows you to customize the irrigation schedule, reducing the amount of water you use at your home for irrigation every month. Additionally, most smart irrigation controllers feature sensors that can automatically detect when snowing and draining will re-adjust your watering schedules.
This means that you will not have to worry about overwatering your plants, and the smart irrigation controller will take care of all things for you. Hence, if you want to save water at your home, you should seek a plumbing service to install this plumbing component at your home.
Automatic Shutoff Valves
If you are looking for a way to protect your home from any water damage, installing an automatic shutoff valve could be your solution. This plumbing installation automatically closes the water supply into your home in the event of a burst pipe or a leakage, preventing any extensive water damage. These plumbing components also feature sensors that can detect any leaks within the plumbing system. have a plumber install automatic shutoff valves to avert any severe water damage at your home.
Modern plumbing appliances and fixtures are essential in raising the value of your home and ensuring convenience at your home. Do you want to have them installed at your home? Call us at Craig's Plumbing! Serving North Las Vegas, NV, call us for plumbing service in installing these tech-savvy fixtures and appliances.
Photo by brizmaker at Shutterstock