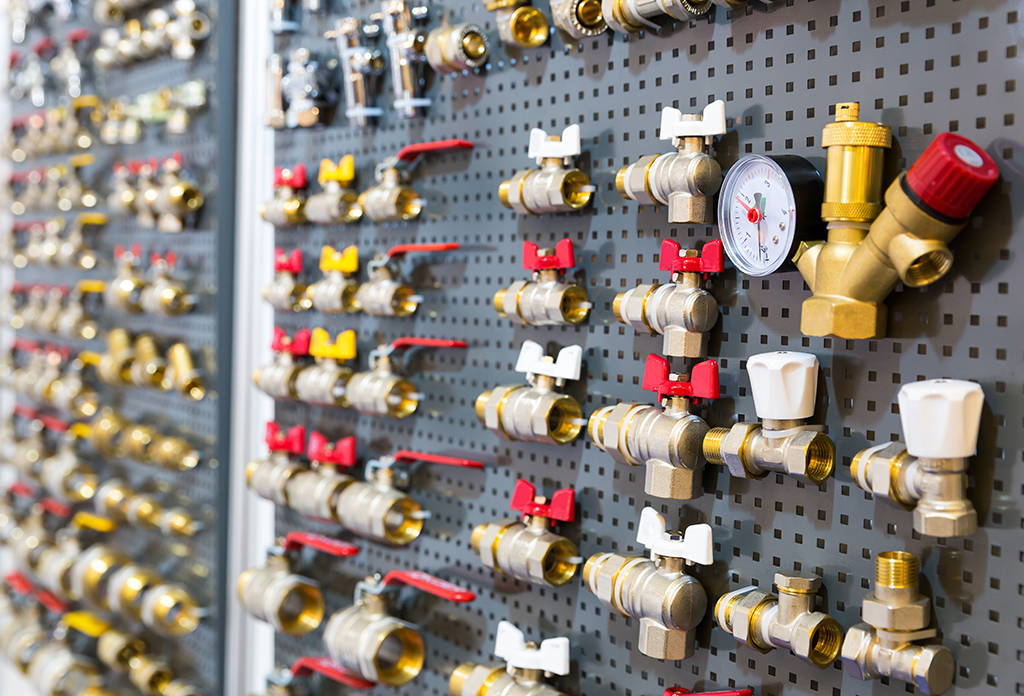 Plumbing Service And Types Of Plumbing Valves | Las Vegas, NV
Valves or water flow controls in households come in handy to control or regulate water flow to your plumbing fixtures and faucets. The several plumbing valves, including ball, gate, globe, foot, check, altitude, butterfly, and pressure-reducing valves, are made of different materials such as bronze, PVC, or brass.
They come in different sizes, types, and complexities, which plumbing service providers use by matching with pipes of the corresponding sizes during installation. Read on to learn the pros and cons of several water flow controls.
Shutoff Valves
Plumbers connect pipes between the pump, pressure tank, and service entry, entering your house. They allow you or a hired plumbing service expert to drain parts of the water lines during the maintenance process or to make repairs when there is a clog or any other issue in the pipelines. Shutoff valves include gate, ball, and globe valves. Each performs different functions and has its pros and cons.
Ball Valve
Residential plumbing systems have ball valves for turning off water if necessary. The shutoff valve resembles a ball with a hole at the center for a lever handle that helps to control water flow. It is easy to open and close the valve to control water flow in case of leaks, or clogs.
Ball valves include a three-way ball valve, three-piece body, split body or side entry, floating, and trunnion-mounted ball valves. A plumbing service professional can give you details of each option before making your purchase decision.
Advantages of the ball water flow controls
They rarely lose their friction compared to globe valves.

Are durable and more reliable than other shutoff valves

Not susceptible to sudden failures, making them the best option in

Las Vegas, NV

, homes

Have impermeable seals that prevent leaks

Are more affordable than other valves
Drawbacks of Ball Valves
Not efficient in controlling the liquid flow as they are fit for open and closed plumbing systems

Has increased probabilities of clogs if not used for water.
Globe Valves
Plumbing service experts can also use a globe valve in your plumbing system as a Shutoff valve in cases where precise water control is appropriate. The water flow control system has a stopper in the valve for lifting and lowering to regulate water flow.
It also has a circular knob that makes moving the handle hassle-free. The valves have a stem that moves upwards and downwards for water regulation, and a disc screwed into the body function together for efficiency. Globe valves are not limited to angle, Z, and Y types.
The dominance of Globe Plumbing Valves
It is not a must to fully open the valve to control the flow of water

Easy to maintain

It has perfect Shutoff abilities

Has good throttling ability
The downside of Globe Valves
The valves lose their friction

They have high-pressure drops than other Shutoff valves

Has baffle restrictions that prevent them from opening fully
Gate Valves
Another shutoff water flow control plumbing service contractors install in the plumbing system is the gate valve. It has a wedge-shaped metal handle or knob to control the water by raising or lowering an internal gate.
It fully opens or closes water flow to your house in case of the dangers of indoor floods or water damage. They can work for different fluids, including steam, fuel, gas, oil, and hydrocarbons.
Gate valves come in diverse types, including non-rising stem gate, split wedge, flexible wedge, and rising stem valve, which a plumber in Las Vegas, VN, can help choose the most suitable type for your piping system.
Pros of Gate Valves
The valve does not impede the flow of fluids because the gate is in the body

It can gradually change water pressure, protecting your pipes from weird banging noises

Has better sealing performance
Cons of Gate Valves
Wear and tears easily

Are not immune to damages when used over and over again

The valve seal wears off fast, reducing the efficiency of the valves

Opening and closing require manual lifting and lowering of the handle, which takes time.
Butterfly Valves
Another type of water flow control valve is a butterfly valve that uses an actuation mechanism or a 90-degree rotation to turn off the water in pipes. They also regulate water flow with a circular knob that allows a quarter-turn rotational motion for opening and closing.
A plumbing service expert in Las Vegas, NV, can help you choose from seven butterfly water flow controls. They include flanged end valves, lug type ends, wafer type ends, triple offset butterfly valves, butt-welded, and zero offset butterfly valves.
Advantages of Butterfly Valves
Depending on the type, butterfly valves have the following pros:
Lightweight in design with less installation footprint

Easy for a

plumbing service

provider to install, hence lower installation costs

Lower maintenance requirements

Their simple design and less material make them cost-effective

Versatility as they come in different types and sizes
Cons of Butterfly Flow-control Valves
They are less durable

Are a hassle to operate

Have pressure drop at the disc when the flow is open
Pressure Reducing Valve
In addition to the above water flow controls, a plumbing service technician can install a pressure-reducing valve in your piping system to control water pressure to the desired level. It protects the pipes from high water pressure, increasing the chances of bursting pipes and other plumbing problems in homes.
Pressure-reducing valves for residential plumbing systems include pressure relief, vacuum relief, safety relief, reclosing-type pressure relief, and non-reclosing-type relief valves.
Get in Touch with Craig's Plumbing To Learn More About Plumbing valves
As with any fixture and faucet for controlling water flow, plumbing valves are essential in your plumbing system. Choosing the correct type for your pipelines requires the help of a skilled and experienced plumber to give you the pros and cons of each and select the best to install in the pipes.
Craig's Plumbing in Las Vegas, NV, is a reliable and reputable company that you can call for consultation, repairs, installation, and maintenance services. We have qualified, insured, bonded, and experienced plumbing service experts available and ready to address your plumbing issues.
Photo by Nomad_Soul at Shutterstock