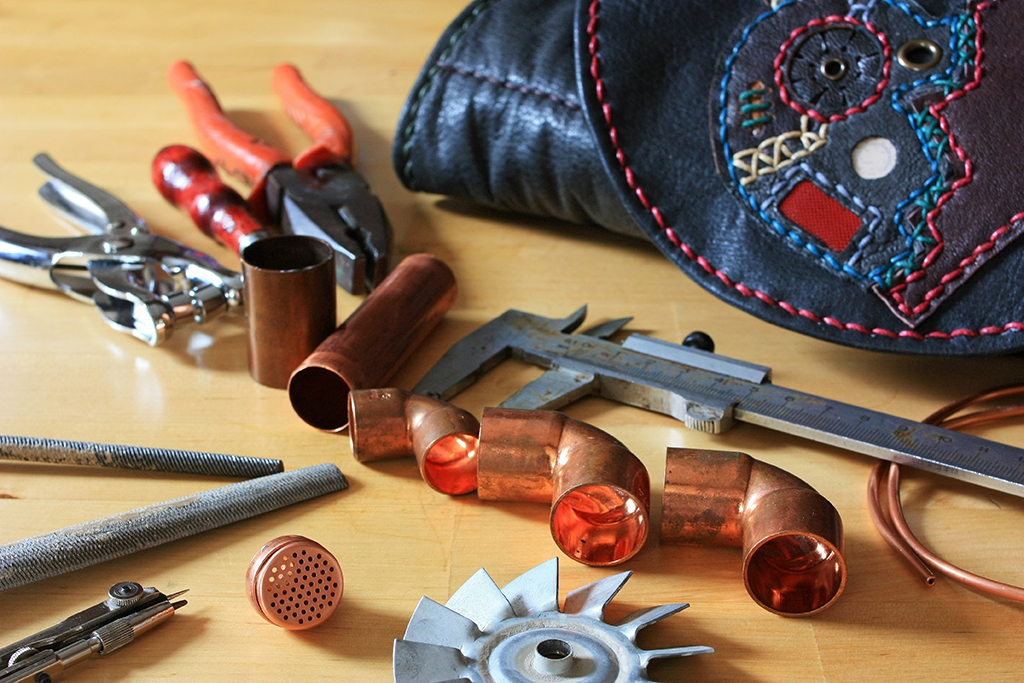 Plumbing Service Tips To Avoid Repairs | North Las Vegas, NV
Paying for plumbing repairs can cost you a lot but you can avoid this by ensuring your appliances and fixtures are in top shape. So how do you keep your plumbing in good working order? A professional plumbing service inspection in North Las Vegas, NV, can prevent catastrophic plumbing repairs that can cost you a fortune. Read further for tips on how to avoid expensive plumbing repairs and replacements.
Be a Responsible Homeowner
While you're not expected to know everything about your plumbing system, it helps to at least know the basics. One of the things homeowners need to do is know the location of the shut-off valves. Because when there's flooding in the basement or your water heater breaks, the first thing you need to do is to turn off the water to avoid further damage to your plumbing.
The shut-off valves must be placed near appliances and plumbing fixtures that can possibly leak such as the washing machine, water heater or dishwasher. It's also important to test these shut-off valves to make sure they really work. If you need assistance with this, please don't hesitate to call a plumber in North Las Vegas, NV.
Homeowners must also protect their pipes, especially in the winter. Don't forget to check the weather forecast and if the temperature is going to be freezing, get insulation to protect exposed pipes and fixtures in your home. Otherwise, you won't be able to use the water when it freezes. This can also result in pipes expanding and bursting. If you don't address this problem, you'll end up with a flooded home and that's going to be an even bigger problem. Get a plumbing service if you need further assistance from a plumber.
Get Professional Draining
When was the last time you cleaned your drains? To ensure it's in top shape, we highly suggest you get a licensed plumber to clean the drains properly. Of course, you need to also regularly clean your drains with vinegar and baking soda — never use chemical-based drain cleaners as they can be harmful to your pipes and health.
Professional drain cleaning avoids smelly drains, pest infestation and water damage. You'll have peace of mind knowing you won't have to deal with a smelly or dirty kitchen. If you have slow drains, it's time for professional drain cleaning. And this is where Craig's Plumbing can help. We have everything we need to ensure your drains are clean and healthy.
Install a Sump Pump
Installing a sump pump is highly recommended when your area gets a lot of storms. This device can help prevent flooding in the basement. We've heard from homeowners complaining about flooding in their homes because they failed to install a sump pump. They ended up paying for repairs, home restorations and appliance replacements. This can really cost you a lot. The only way to avoid this is to get a professional plumbing service for a sump pump installation.
Watch Out for High Water Pressure
High water pressure doesn't just waste hundreds of gallons of water, it can also strain the pipes. If you fail to regulate the water pressure in your home, the pipes can break. This can lead to flooding in your home. Get a water pressure regulator to help you regulate your home's water pressure. If you need further assistance, please don't hesitate to get a plumbing service today.
It's also not good to have low water pressure as this indicates a problem with your plumbing. If the water pressure is low, find out first if it's only from one fixture as you likely will only need to replace that. Otherwise, you need professional leak detection. To ensure the problem is resolved, get a plumbing service so that a plumber can better assist you.
Get Leak Detection Devices
A leak detection device can alert you when it detects a leak in your plumbing. It also automatically turns off the water supply to prevent more damage. Some devices can also detect fluctuations in water temperature, a feature that can be useful in the winter. If you need help deciding what type of leak detection device to purchase for your home, get a plumbing service so that our plumbers can help you make an informed decision.
Remove the Sediment Buildup from the Water Heater Tank
If you have a water heater installed in the basement, make sure to flush it at least once a year to remove the mineral buildup. You can conserve more energy and extend the lifespan of your water heater when it's properly maintained. It also prevents flooding in the basement. The sediment can eventually lead to rust and leaks if not removed. If you need assistance, you can always get a professional plumbing service.
Another way to avoid flooding in the basement is to switch to tankless water heaters. By going tankless, you don't have to worry about a tank leaking water or energy loss. Because you're only consuming energy when turning on the shower or tap, this means you get to save more money in the long run. With the tankless version, the unit will have to be turned on all the time or the water will be cold.
Get a tankless water heater if you want to save more money. It also lasts longer than the tank-style water heater. And you don't need to have a bigger space for it as you can just mount it on your bathroom wall. For installation, make sure you get a professional plumbing service.
Contact Craig's Plumbing
Do you need plumbing service for your home in North Las Vegas, NV? You've come to the right place. There's no plumbing problem we can't fix — call us if you need any repair or installation. We'll dispatch a licensed and experienced plumber to ensure the problem is permanently resolved. Contact Craig's Plumbing today for an appointment.
Photo by kos1976 at Shutterstock