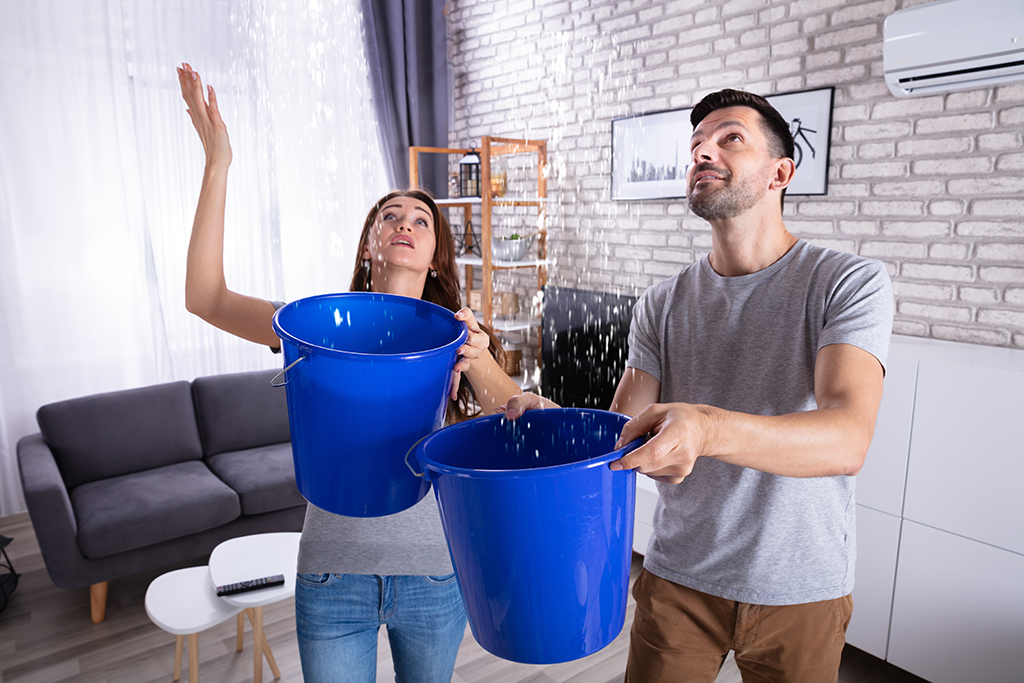 Plumbing Service Today: No Nightmare Tomorrow | Las Vegas, NV
Have you encountered plumbing emergencies? They can be extremely costly especially when it involves flooding in the basement. No homeowner wants to encounter them, ever. Thankfully, there are ways to avoid plumbing nightmares and one of them is to not ignore plumbing issues. When you suspect a problem, get professional plumbing service immediately so that a plumber in Las Vegas, NV, can help alleviate the problem. Read further for tips on preventing expensive plumbing repairs or replacements.
Tips to avoid a catastrophic plumbing emergency:
Regulate Your Home's Water Pressure
How's your home's water pressure? If it's higher than the normal levels, we suggest buying a water pressure regulator to regulate your home's water pressure. High water pressure can damage pipes in the long run and can lead to leaks.
Low water pressure also isn't good news as that usually indicates a leak in your plumbing. If you suspect a leak, get professional plumbing service immediately for leak detection. Our plumbers are experienced and fully equipped; we have the tools required to locate the leak and help you fix it.
Get a Sump Pump
If you live in an area prone to storms and you have a basement, we highly recommend you get a plumbing service for a sump pump installation. A sump pump can prevent flooding, saving your basement from water damage. Should you decide to install one, test it first before a storm to ensure it works properly. It's best to also maintain the unit to keep it in excellent shape. Are you planning to install a sump pump? Contact a plumber today for assistance. To test the sump pump, just pour a bucket of water into the sump pit and wait for the float switch to activate. If it doesn't call a plumber for an inspection.
Avoid DIY Plumbing Like the Plague
Some homeowners would attempt to do repairs and plumbing installations on their own. While minor repairs are okay so long as you actually know how to do them, we still suggest you call a plumber instead. If you're only using YouTube videos to guide you, chances are you might make a mistake and this might cost you even more down the road. To avoid plumbing emergencies, get a plumbing service today. Contact us at your earliest convenience and we'll do our best to resolve the issue on the same day.
Keep the Water Heater Well-Maintained
Are you still using a conventional hot water tank for your home? Keep that in excellent shape by removing the sediment buildup at least once a year. All you need to do is drain the water heater to get rid of the mineral buildup. Don't wait for it to accumulate inside or it's going to affect the efficiency of your water heater. Your unit will only work harder and use up a lot of energy. Eventually, it may also break and lead to a catastrophic leak.
If you're getting a new unit, make sure to also contact a plumber in Las Vegas, NV, to properly install the new unit. Better yet, consider switching to a tankless water heater to save energy and avoid flooding in the basement. The tankless units can be installed on your bathroom wall and it also lasts 15-20 years, when properly maintained. Also, there's no standby heat loss which means you get to lower your utility bills every month.
Get Professional Drain Cleaning
A clogged drain can be really stressful as you won't be able to use the sink without having to worry about the water overflowing. Other problems that can arise with a clogged drain include water damage, pest infestation, a smelly kitchen and leaks. You can avoid this by regularly cleaning your drains and getting a professional drain cleaning service. Get a plumbing service today so that our plumbers can help clean your drains properly.
Secure Exposed Pipes
When the temperature reaches below zero, make sure exposed pipes and outdoor plumbing are well protected. You can get insulating material at your local hardware store or call a plumber for further assistance. Other things you can do include opening the faucet for the warm water to circulate through the pipes or opening the cabinet under the sink so that warm air can circulate there as well. If you need more help, get a plumbing service today.
Additionally, you need to get more durable washing machine hoses especially if yours are old. Consider switching to stainless steel washing machine hoses as they aren't damaged easily and they also last twice as long as rubber hoses. For installation, get a professional plumbing service in your area.
Install Leak Detection Devices
One of the most effective ways to avoid flooding is to get a leak detection device to alert you when there's a possible leak in your plumbing. This device can also automatically shut off the water supply to prevent further damage. If you want more information, get a plumbing service today so that our plumbers can assist.
Hire a Plumber for Routine Inspection
A plumbing inspection can prevent a plumbing emergency because a professional plumber can usually determine issues that need to be addressed after the inspection. They will thoroughly inspect your plumbing system to ensure it's in excellent shape. If they find a problem, they will also fix it for you. Never skip this as it's one of the most expensive ways to avoid costly plumbing repairs and replacements.
Call Craig's Plumbing
If you need plumbing service in Las Vegas, NV, please don't hesitate to contact us at your earliest convenience. Our professional and knowledgeable staff will quickly dispatch a plumber to your location and help you resolve the problem. We can help with any plumbing-related problem and can also help you make informed decisions on what plumbing appliances or fixtures to purchase for your home. You can rely on us for we're fully committed to providing unparalleled service on every appointment. Contact Craig's Plumbing today.
Photo by Andrey_Popov at Shutterstock