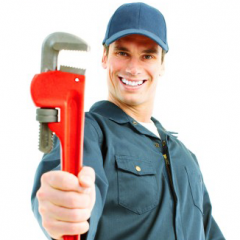 Plumbing Tips from the Experts
There can be a number of sticky situations that can arise when it comes to plumbing. From flooding due to faulty pipe systems to not having enough heat in the house, there are many issues that people may have to face concerning their plumbing system. That being said, below are some plumbing tips from experts that can remedy certain situations and may even prevent excess damage in a property:
Know the importance of maintenance and upkeep. Plumbing systems need regular attention in order to prevent costly repairs.
Use quality washing machine hoses to prevent unnecessary floods in the house.
Never flush toilet paper and baby wipes as doing so is one of the main causes of clogged pipes.
Don't hang anything on exposed pipes. Doing so can lead to breaking which can be costly.
Be mindful of small leaks as these can cause big problems in your water bill.
When you need to shut off the water for an extended period, use buckets of water to flush your toilet.
Try hydro scrubbing your pipes to clear them of debris and roots, allowing waste to flow freely.