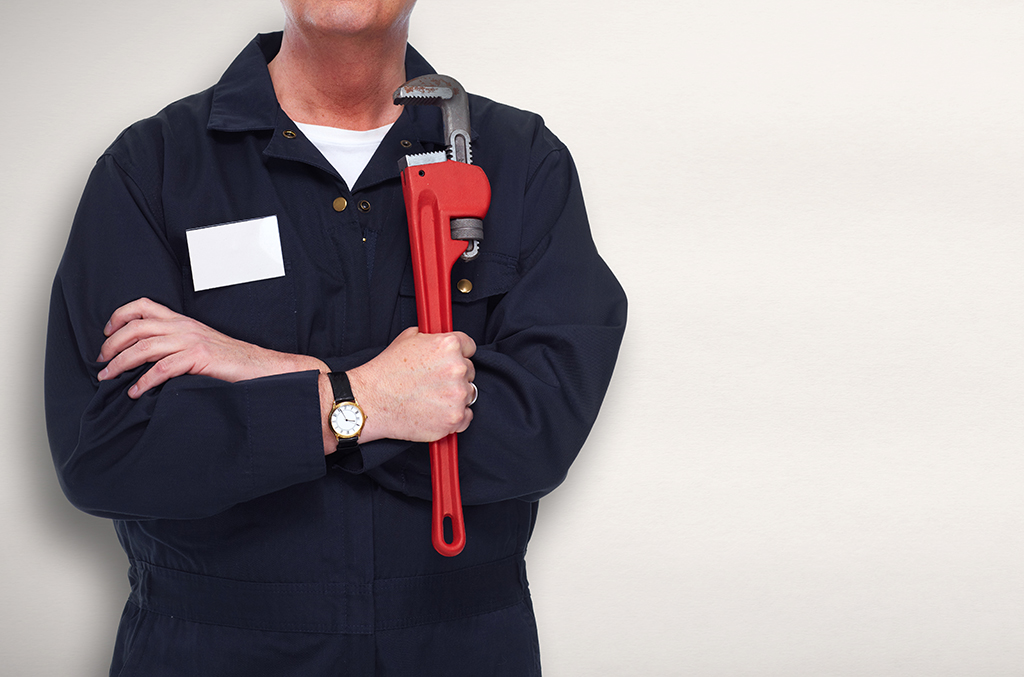 Proactive Plumbing Service Benefits For Homeowners | Las Vegas, NV
Photo by kurhan at Shutterstock
The plumbing system is a complex series of traps, pipes, appliances, and fixtures. A system in this complex should be maintained regularly. Unfortunately, not every homeowner is aware of how beneficial preventive maintenance can be. Preventive maintenance is the act of proactively maintaining and repairing something. Preventive maintenance for a plumbing system includes the regular cleaning of drains, repair of any small or big malfunctions, as well as urgent and emergency plumbing service. Hiring a plumbing provider to maintain your plumbing system on a regular basis will allow that company to better understand your plumbing system and its unique quirks and needs. When deciding on a company for your preventive maintenance plumbing service it's important to stick with one, trusted plumbing company. When you do this, you may be offered discounts or packages that will help you save money on this beneficial service. If you live in or around the Las Vegas, NV, area, and are in need of a plumbing provider, contact the professionals at Craig's Plumbing for all of your plumbing needs.
The Benefits
There are numerous benefits you can enjoy when choosing a plumbing service to assist you with your home's plumbing maintenance. The plumbing system is one of the most essential components of a healthy and comfortable house. Both a well-maintained and neglected plumbing system have significant implications for the future of your property. Taking a proactive approach to care for your plumbing system will have positive implications.
Save Money
One of the most notable benefits of a regularly scheduled plumbing service is the amount of money you can actually save. It is a common misconception to think that purchasing a regularly scheduled plumbing maintenance plan could be expensive, however, this couldn't be further from the truth. When you hire a plumber for preventive maintenance services it will prevent plumbing malfunctions from occurring. This will save you money in the long run. Regular drain cleaning services will also prevent the formation of clogs in the drain. This will also help you save money on things like over-the-counter drain cleaners or getting really bad clogs.
Clean Drains
One of the services offered when hiring a plumbing company for regular plumbing maintenance is drain cleaning. Regular drain cleaning is one of the most valuable benefits of plumbing maintenance. Drains will become clogged due to how they work and form. There are things you can do as a homeowner to prevent the drains from clogging; however, the drains will eventually become clogged due to the regular everyday debris, food, hair, insects, or other objects. Clogged drains are common occurrences and should be handled professionally. Regular drain cleaning can prevent the formation of clogs.
Clogs can cause damage to drains. Over-the-counter drain cleaners such as Drano also have the potential to damage drains. Professional drain cleaning plumbing service will not cause damage to your drain and will clear your drain completely. Plumbers use special tools to clean drains and prevent damage. Chemical drain cleaners can be too harsh for the pipe system and cause erosion over time. Professional drain cleaning plumbing will not erode your pipe and will ensure the clog is completely cleared out. Chemical drain cleaners can sometimes leave residue behind which acts as the foundation for the next clog. With professional drain cleaning services, you can expect your pipes to be clog-free for a longer period of time. This will help you save money and protect your investment in the long run.
Prevents Plumbing Emergencies
Many plumbing malfunctions and emergencies can be avoided with the help and expertise of a plumbing professional. Plumbing emergencies are considered plumbing malfunctions that have to be addressed immediately or significant property or bodily damage could occur. Common plumbing emergencies include toilet overflows, septic tank backups, rapid water leaks, and more. The appropriate response to a plumbing emergency would be to contact an emergency plumber for immediate repair. If you live in the Las Vegas, NV, area, and are in need of emergency plumbing service, contact the plumbing professionals at Craig's Plumbing for urgent service.
Preventing a plumbing emergency can be as simple as hiring an inspection or calling in suspicious plumbing system activity. Recognizing signs of plumbing failure can help you prevent a serious plumbing emergency and save money by doing so.
Increased Plumbing System Longevity and Home Value
One of the homeowner's favorite benefits regular plumbing system maintenance can afford you is the increased longevity of your home and the protection of your investment. Homes are investments and protecting the systems in them can help maintain or even increase their value.
Plumbing systems can last for a very long time. The average lifespan of a plumbing system is 17 to 100 years. The difference is staggering. The length of time you're plumbing system will last is dependent on a variety of factors. Those factors include the materials your plumbing system is made from and how well your plumbing system is maintained. Your plumbing system can last a lifetime into the next if it is well cared for.
By maintaining and making small upgrades to your plumbing system you can increase the lifespan of your plumbing system and appliances. You may also make your home more valuable in the process. Well-maintained plumbing systems are valuable and will appreciate over time. If you are interested in an easy and sensible way to increase the value of your home, hire a regularly scheduled plumber for plumbing maintenance.
There are many benefits to hiring a plumbing service provider for proactive plumbing maintenance. A proactive response is the best response to caring for your home and anything for that matter. The only other option is a reactive response which happens after the fact. Reactive approaches don't work as well as a proactive approach for the fact that a proactive approach is accounting for unforeseen and foreshadowed events. This gives opportunities to be prepared. When you are prepared it is much easier to get over hurdles unscathed. If you are interested in taking a proactive approach to care for your home's plumbing system it is important to find a trusted plumbing service provider to assist you with regular plumbing maintenance. If you live in the Las Vegas, NV, area, contact the staff at Craig's Plumbing to schedule regular plumbing service today.