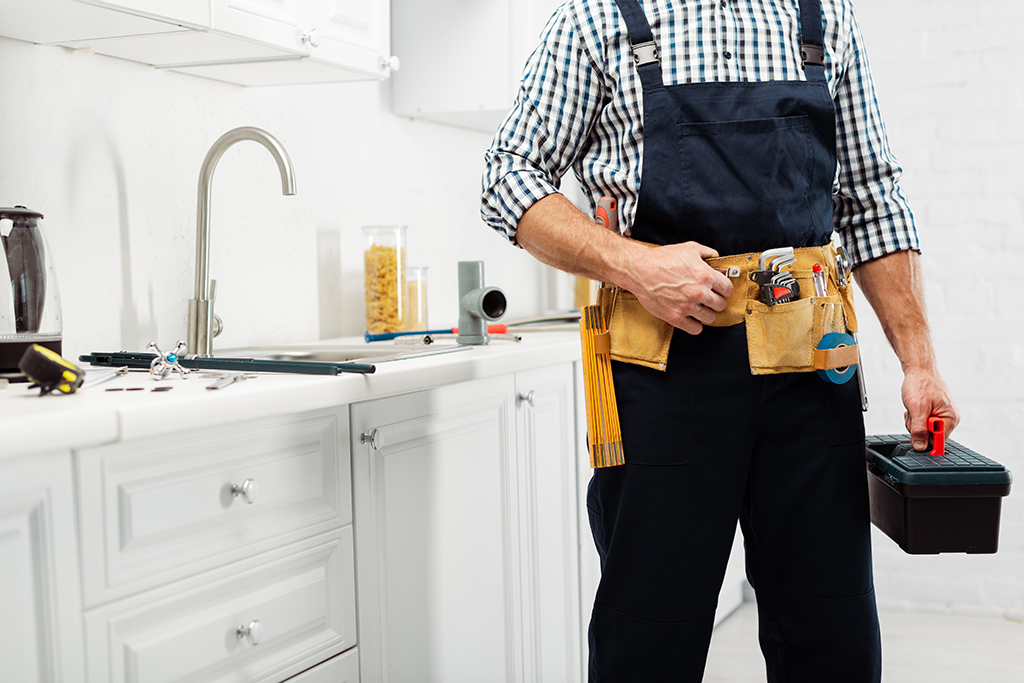 Professional Plumbing Service | North Las Vegas, NV
A homeowner's biggest headache is probably having problems with their plumbing system. From faucets that won't stop dripping at night to water pooling in the middle of their living room, plumbing issues can become a very real nightmare, one that should be dealt with promptly and with the help of a reliable plumbing service. In any situation that involves your home's water, sewage, and gas systems, a plumber should be the one professional you should always call. This is because life can become extremely difficult when your home doesn't have clean water or proper drainage. Can you imagine going without a shower for more than a day at a time?
Thankfully, a reliable plumbing service will always keep your water running and your drains free and clear of any hindrances that could prevent them from working the way they are designed to function. A good plumber is able to intervene in a whole variety of issues, which can range from the most insignificant, such as replacing the washer in your kitchen sink, to major repairs, including the replacement of water heaters, and the installation of a sump pump in your basement to prevent flooding.
In North Las Vegas, NV, a reliable plumbing service will be able to help both residential and commercial settings, so, you may only have to call in one person to help with plumbing issues in your home and in your office. One thing you should always keep in mind is that plumbing problems can cause severe damage to your home or place of business if they are incorrectly repaired, which is why you should never attempt to fix that leaky pipe on your own, especially if you haven't had the proper training to do so. With that in mind, let's take a look at what a good plumbing service can do for you, your family, and your home.
What Exactly is a Plumber Service?
As its name suggests, it is the blanket term used to describe all the different types of work a plumber can perform in your home or office. Some of these types of work include, the appropriate removal of waste water from the premises, the proper transportation of clean, safe water into your home or place of business, and the correct functioning of water heaters and their related systems. These include the installation, repair, upgrade, and maintenance of drain lines, sewage lines, water heaters, toilets, dishwashers, and much more.
According to Law Insider "Plumbing Services means the design, installation, construction, replacement, service, repair, alteration, or modification of the pipes, fixtures, and other apparatus used for bringing the water supply into a building and removing liquid and water-carried wastes from a building. Plumbing services also include the installation and connection of gas piping."
These types of services are usually designated under two different headers: commercial and residential plumbing. While most services provided by a plumber are common to both headings, there are others that are different for each category. Below you can read about them.
Types Of Plumber Services: Residential And Commercial
As we already mentioned, plumbers can perform work in both your home and your place of business, and even though most services are common to both environments, there are major differences to be considered when you call in a plumber to either location.  Let's take a look at what types of work plumbers perform in both residential and commercial settings.
Residential Plumbing
A residential plumber will take care of any plumbing issues that happen inside your home and its surrounding property, including your garden, and your water system's connection to the main city line. Another type of residential service involves dealing with natural gas and its connections to your North Las Vegas, NV, home. Some residential services provided by professional plumbers include:
The cleaning and unclogging of any drains and drain pipes in your home

Repair and maintenance of garbage disposal units in your kitchen sink

Providing maintenance to your home's valves and pipelines

Repairing any water filtration systems

Unclogging toilets, sinks, and showers

Providing general maintenance to your home's entire water and drainage system

Repairing and providing maintenance to your home's water heater
Commercial Plumbing
This type of plumbing service can involve all the ones mentioned above, but also the removal of any debris that could block water lines or sewage pipes to prevent clogging. This debris could include tree branches, food, and anything that could cause an obstruction to your businesses' pipes. In many cases they use special technology and tools to get the job done. The need for additional technology stems from the use of special components and pipes of a commercial plumbing system, which is why a commercial plumber should always have special training to perform this type of work.
Are You Looking For Reliable Plumbing Services?
One of the biggest mistakes people tend to make is forgetting their plumbing system exists until it starts causing trouble. With everything going on in their day to day, their pipes are possibly the furthest thing from their minds. This means they take clean water coming out of their fixtures for granted, and that's when trouble can start brewing. Just because your faucets and toilets are working normally in your North Las Vegas, NV, home or office, doesn't mean that there might not be any underlying issues that will surface when you least expect them to, which is why having a plumber you can rely on is one of the best ways to stop your property from suffering more extensive and much more expensive damage down the line.
Because let's be realistic for a moment, even though you know a plumbing emergency will cause you grief, there is no way you can really anticipate the amount of stress and anxiety it can produce when it actually happens. Finding yourself standing in the middle of your living room with raw sewage up to your ankles is probably the last thing you ever want to experience, so finding a reliable professional plumber before any such scenario becomes a reality is the best thing you can do.
Craig's Plumbing is the foremost plumbing service in the area, and we are always happy to lend a helping hand when you start suffering from plumbing issues both at home or in your place of business. So, don't hesitate and give us a call today, before that drippy faucet turns into a flooded bathroom!
Photo by LightField Studios at Shutterstock