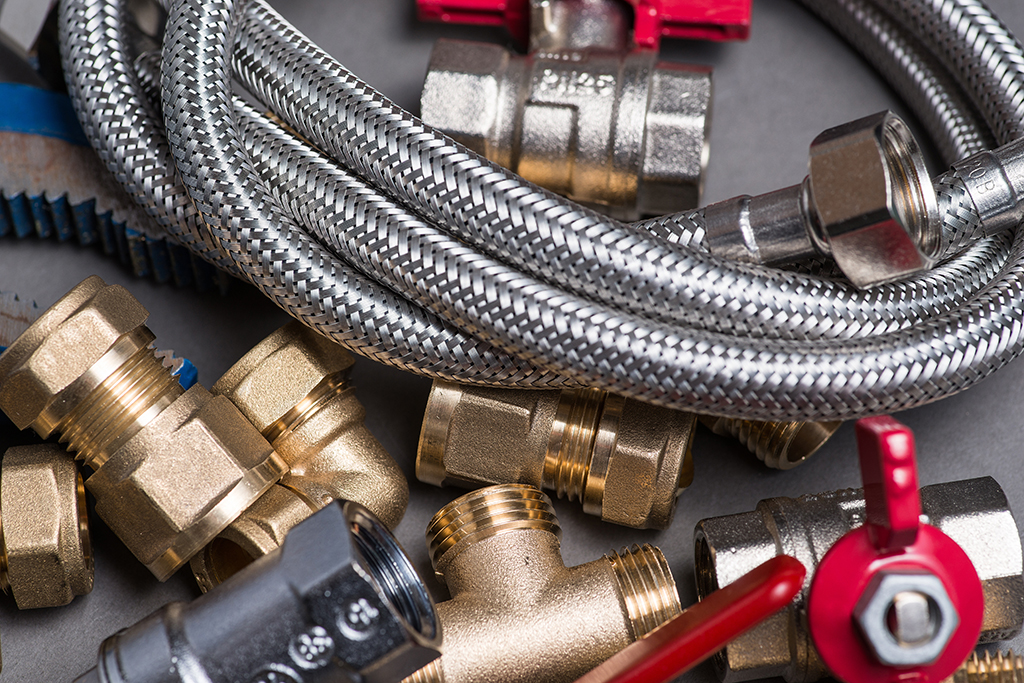 Quality Plumbing And Water Heater Repair Service | Las Vegas, NV
Photo by Room 76 at Shutterstock
It may come as a surprise but not every business in Las Vegas is open 24/7. You will know this if you have ever had to call for an emergency plumber in the middle of the night. Not every plumber works out of hours, and that water heater repair, a clogged toilet, or burst pipe is not going to wait until the morning for somebody to fix it. Craig's Plumbing of Las Vegas, NV has highly trained people available day and night, weekends, and holidays. We will conduct that water heater repair on Thanksgiving and at a reasonable price.
What Services Do We Offer?
Emergency Plumbing Service
Las Vegas, NV is a 24-hour city, and you need a 24-hour emergency plumber. From dripping taps, water heater repair to burst pipes we fix them all!
Leak Detection
Most of your water pipes are hidden behind a wall or under floors, so a leak can be hard to detect. Often the first sight of a problem is as a big jump in your water bills. Another sign is you can hear dripping or running water behind the walls or floor. The smell of mold and mildew coming from under the sink cabinet or carpets is another tale-tell sign.
If you think that you have a leak somewhere in your home, the best thing to do is to turn off all your taps and water appliances and then check your water meter. If it is still counting away, then you have a leak somewhere. Please call us straight away as water is a very destructive force, even a small leak can cause considerable amounts of damage if undetected for a long time. Another possibility is that your older model is broken and it is time for tank water heater repair.
If you do find a leak, your first reaction may be to try to fix it yourself. A plumber from Craig's Plumbing has many years of experience in locating and repairing leaks. An enthusiastic but untrained DIYer could make the problem worse and cause more damage.
Not everyone has the set of skills needed for these repairs and there is no shame in admitting that. Be particularly cautious with trying to fix your water heater. These complex appliances should only be worked on by experts trained in water heater repair. Call us today, we can sort any plumbing problem you have quickly and safely.
Sewer & Drain Cleaning in NV
The last thing you want is a problem with your sewer line. Sewer line problems can be complex and not always easy to fix. Take for example a slow draining kitchen sink, the most probable cause are clogs forming in the drainpipes. But a more severe problem could be a blockage or damage to your sewer line.
An unskilled plumber may not be able to spot all the signs that an experienced technician from Craig's could. We have video cameras to inspect your drain and sewer lines to see what the problem is being caused by, and then clean them. The following are signs of problems with your sewer line:
Slow draining sinks

Overflowing toilets

Sewer smells in your drains

Greener grass near your sewer line

Discolored water backing up in your toilet or sink

Strange sounds or smells coming from your water heater might mean you need an immediate water heater repair or a new appliance.
Exposure to sewage represents a serious health issue and if you notice any of these warning signs you should call a plumber from Craig's immediately. Damage to the sewer line can be caused by overgrown tree roots breaking the pipes, the ground been frozen during the winter, and simple wear and tear over the years.
Depending on the extent of the damage it may be possible to reline the sewer line, but the line may need replacing if badly damaged. We have many years of experience in repairing and replacing sewer lines, so you could not be in better hands. We also suggest that you schedule regular sewage systems maintenance, this is the best way to avoid any future problems.
Water Heater Repair
There are few worse feelings than finding out that you need a water heater repair is not working, and that you have no hot water for your shower. We take having hot water for granted and are used to turning a tap to have a constant supply. Don't delay in having a water heater repair because the unit is connected to the electrical network this may be dangerous.
We at Craig's Plumbing recommend the regular maintenance of your water heater. This is the best thing you can do for your heater, it will ensure that everything is working safely and efficiently, so saving you on energy bills in NV.
The water heaters warranty will be invalidated without a regular maintenance schedule, and with the average repair bill running in the hundreds of dollars you can see why regular maintenance makes good sense.
But even the best-maintained water heater will break down eventually. If your heater is over 10 years old and is starting to need an increased amount of repairs, this may be a suitable time to consider having it replaced.
Over the years the demands on your heater will have increased, your family may be larger, you may have brought more water appliances. An overworked water heater is likely to shut down if it is overwhelmed with excess demand and is more likely to break down.
It is important that you correctly calculate both your current and future hot water demands to determine the right-sized unit for your requirements. Buying an underpowered unit will cause you endless frustration when it is unable to deliver all the hot water you require. One of our skilled plumbers can help you decide which unit is best for you.
Craig's Plumbing of Las Vegas
We at Craig's Plumbing strongly advise you to have your plumbing system regularly checked at least once a year. With such maintenance, it is possible to catch minor plumbing problems early before they need an emergency repair. This is especially important with water and sewer lines.
Annual plumbing maintenance is affordable and convenient, but an emergency could close your business for several days and will be both costly to you financially and to your reputation. After the maintenance you will immediately notice that your plumbing system works better, drains will clear faster, water pressure increases, and may even taste better. If you have any questions please call us today!