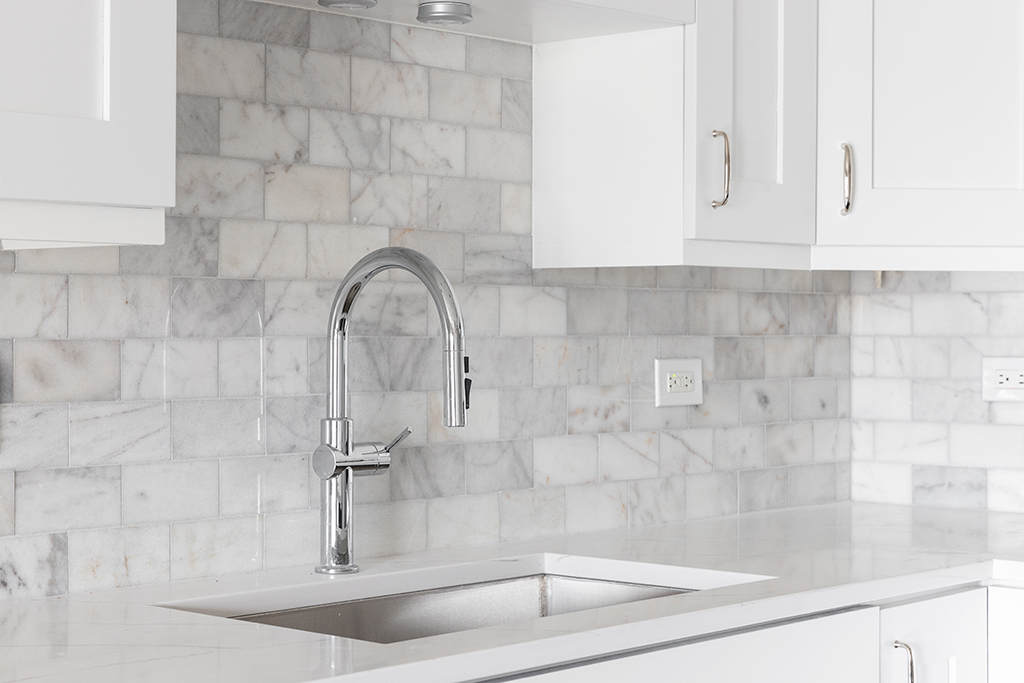 Redefining Elegance: Plumber Near Me In Town | Las Vegas, NV
It can become overwhelming to install new fixtures and perform home remodels financially and in time. Further, it can be challenging to choose a design that goes well with your home's plumbing system. This is specifically true when several choices present themselves as potentially viable options. Every detail must add purpose and function to your home, no matter how minute it seems, from faucets to drains to sinks to countertops.
When it comes to facets, there are many options that you could choose from. However, pull-down faucets present a better option, owing to their elegance. These faucets present themselves as multi-purpose, convenient, and sleek. Pull-down faucets have an ergonomic and versatile design and have taken center stage in most modern homes. A plumber near me in Las Vegas, NV, can easily and quickly install the faucets into your home, ensuring that your home is more elegant and appealing.
The faucets are granularly designed to mesh optimal functionality and aesthetics. Available in many designs, colors, and nozzle options, the usefulness of the pull-down faucets and their versatility make them a fantastic addition to your home. Below are reasons to call a plumber near me in Nevada to install these faucets at your home.
Ergonomic Body
These faucets have an ergonomic and sleek body. The advanced "pull down" feature has extended piping that lends these faucets' maneuverability. Their tall body leaves you space to place items under them. They also feature a multi-functional spout nozzle featuring multiple water spray options. This means that you can direct the water in various directions. The tall faucet implies that rather than taking your pots to the sink, you can also take the nozzle to the pan.
Therefore, pull-down faucets. Therefore, pull-down faucets guarantee a manifold convenience when washing dishes, filling the pots, and rinsing produce while saving on water expenses. Thus, pull-down faucets are a first step towards having an organized kitchen routine. But ensure that you enlist the finest plumber near me in Nevada to install them and advise you on the best finish.
Pull Down Faucets are Semi-Professional
Their semi-professional capabilities are the stand-out feature making all other faucets seem subpar compared to the pull-down faucets. They are built with innovative designs which are inspired by professional kitchens. Therefore, pull-down faucets add a level of sophistication to your home and ease to your daily routine. Having a plumber near me in Nevada install the faucets in your bath or kitchen brings superior functionality into your home.
They Have a Multi-Purpose Design
These taps stand out like champions among many boring faucets because they have a multi-purpose design. Whether you are planning to wash, fill water, or rinse, you can pull the nozzle spray down and direct it toward various uses. From cleaning your kitchen to washing produce, the possibilities of a pull-down faucet in a kitchen are limitless. These are available in several designs, each suitable for a particular purpose. The long spout allows large pots and pans to comfortably fit in small kitchen sinks.
Additionally, these faucets significantly reduce lag time while preparing meals. The spray nozzle feature facilitates quick and simple task completion. Bathrooms can also be equipped with pull-down faucets to streamline bathroom routines. Preparing in the morning is a breeze because of the strong water pressure. Hire a plumber near me in Las Vegas, NV, for installation if you decide on the best faucet for remodeling your bathroom and kitchen. This will ensure that you can use your new faucets in various ways.
Elevate the Aesthetics
Their ergonomic body and tall, beautiful arc add style to your indoor space. The semi-professional body lends a sense of elegance and adds a touch of beauty. Put these in your house for a natural appeal. Pull-down faucets are available in a wide range of styles, colors, and shapes to match various tastes in fashion and interior design. For smaller kitchens, single-lever faucets are ideal.
The exposed body and two-handle faucets are perfect for merging with classic decor to give off the old-world charm. Homeowners can choose from several pull-down faucet designs for their wet bars and prep sinks. If installed by an unlicensed and inexperienced plumber near me in Nevada, the pull-down faucets' functionality could take a toll. Therefore, hire a professional, experienced, licensed plumber to install them. This could save your newly installed pull-down faucets from breaking apart or damaging leaks.
Pull Down Faucets Add More Convenience To Your Kitchen or Bathroom Routines
Bathroom and kitchen routines are, at times, exhausting. This is particularly true in the kitchen where the layout isn't spread out to accommodate the distance between the cooking unit and the kitchen sink. Sometimes, especially when you hire an inexperienced plumber near me in Nevada, they might design the sinks without considering the pot sizes.
At times preparing a family meal proves challenging since your pots cannot fit the sink. In such circumstances, preparing a meal might prove a challenge. Remember that everything, including cooking, needs favorable conditions. If the faucet designs are poor, simple tasks such as filling, rinsing, and washing might prove tricky. This will waste water, hike utility bills, and add nuisance to your daily life.
Hence, ensure that the plumber near me in Las Vegas that you enlist considers the size of your kitchen items when designing the kitchen sink. Further, by installing fixtures that are water efficient, you may reduce water consumption by about 20 percent, according to the EPA. The pull-down faucets feature an unusually long/tall design that allows easy fitting of pans.
Combine Elegance with Functionality By Installing Pull-Down Faucets!
There are many reasons to install pull-down faucets, the key being that they add convenience to your home. Although these faucets have a lot of benefits, they must be installed by a professional plumber near me in Nevada. Do you need any plumbing service in your Las Vegas, NV home? Contact us at Craig's Plumbing, your licensed and reliable plumber.
Photo by Hendrickson Photography at Shutterstock