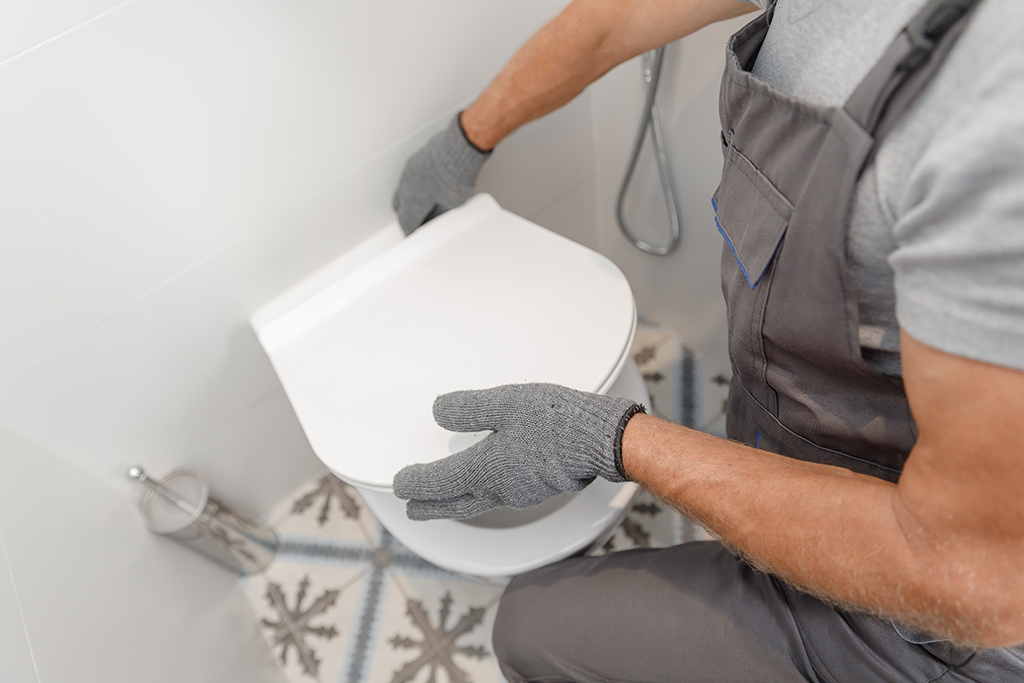 Searching For A Plumber Near Me In | Las Vegas, NV
Photo by Parilov at Shutterstock
When you're a new homeowner in southern Nevada, one of the best things you can do for yourself starts to search for a reliable plumber who can help out when needed. Most people think finding the right plumber is as simple as searching "plumber near me in Las Vegas, NV", but the truth is, it's a bit more complicated than that.
Using a search engine for "plumber near me in southern Nevada" will certainly help you find a plumber, but if you're in an emergency situation, you won't exactly be able to judge if they're really the right plumber for the job. In an emergency, all you want is to solve the problem before something catastrophic happens to your house, and at that point, worries about cost and details tend to go out the window.
Taking your time to search through every result of "plumber near me in Nevada", however, allows you to choose the right plumber and make sure that they're the right plumber for your needs. When you plan ahead and search for a plumber for your home ahead of time, these are the things that you can look for in your search!
Written Estimates
When you look for a plumber among the hundreds of options in the Silver State, you want them to do two things with estimates: provide them on request and only provide them after they've had a chance to inspect the plumbing issue for themselves and determine what the problem might be. A reputable plumber knows that there is no way to tell what's going to happen until they actually get into your home and can analyze the pipes for themselves.
When they do actually take a look, any plumber near you in Nevada worthy of hiring will be glad to offer you a written estimate of any work that they think you'll need in order to solve the problem. If they have a problem with giving you a detailed written estimate, that's a major red flag and you should look elsewhere for assistance. Remember, the right plumber for the job is transparent with their work and happy to stand behind it.
Get Details
Plumbers aren't known for being secretive, and reputable NV plumbers will be more than happy to share the details of their experiences with you. They'll tell you how long they've been in business, what their qualifications are, how many homes they've serviced in your neighborhood, and other details to help give you peace of mind that you're working with an established professional.
Any plumber near you in Nevada who won't provide these details is probably someone that you shouldn't trust with your repair. These kinds of plumbers often have something they aren't telling you, which could mean that there's an issue they know about that will come up during their work. If anything seems like someone's trying to be secretive, go with someone else.
Check References
One of the best things you can do when you look for a "plumber near me in Las Vegas, NV" is to check up on potential plumbers with people you trust. If you've gotten to know your neighbors well, it's a good idea to ask them about their plumbing and if they have someone they recommend based on a positive experience they had. If you're in a social media group of Vegas homeowners, you can make a post asking for plumbing recommendations and see if you get a good reference for someone.
If you go to a plumber's site, you'll likely find a few glowing recommendations from satisfied customers. These are key to any industry, especially a service industry like plumbing. A good plumber near me in the area will have plenty of references and be proud to show off the positive feedback they've received after a job well done.
If you haven't checked up on references before making the call, you can still find out a few things about the plumber near me in Nevada that you're interested in hiring. All you have to do is ask them for a few references regarding their work. If they've been in the business for a while, they'll have little trouble showing you a few examples of positive feedback they've received so that you can see for yourself that they're professionals. A reputable plumber will be happy to let you know what your neighbors and friends are saying about them.
Schedule an Inspection
One great way to get to know the possibilities under "plumber near me in Las Vegas" is to bring someone in for an inspection. For example, you can have a plumber take a look at your water heater and ensure that everything is working the way it should.
This gives you two benefits: first, it allows you the peace of mind to know that an important part of your home's plumbing system is working correctly. Second, it gives you the chance to see a plumber in action in a situation where you can appropriately assess their work without stress. Inspecting the water heater probably won't reveal any problems with the system, especially if it's fairly new, but it will give you the chance to see how a potential plumber treats you.
Do they seem knowledgeable when talking about potential hazards? Do they show you proper respect? Do they seem to value you as a customer? All of these questions can help you decide if you've found the right plumber near me in Nevada, or if you should continue the search.
At Craig's Plumbing, we know that every plumbing job is an important one, and we strive to do our best work for every customer we serve. Whether you're searching "plumber near me in Las Vegas, NV" for the first time or you're a 20-year customer of ours, we'll provide first-rate service that you can trust with your pipes, drains, and more. When there's a plumbing problem, just call Craig's to get things cleared away!