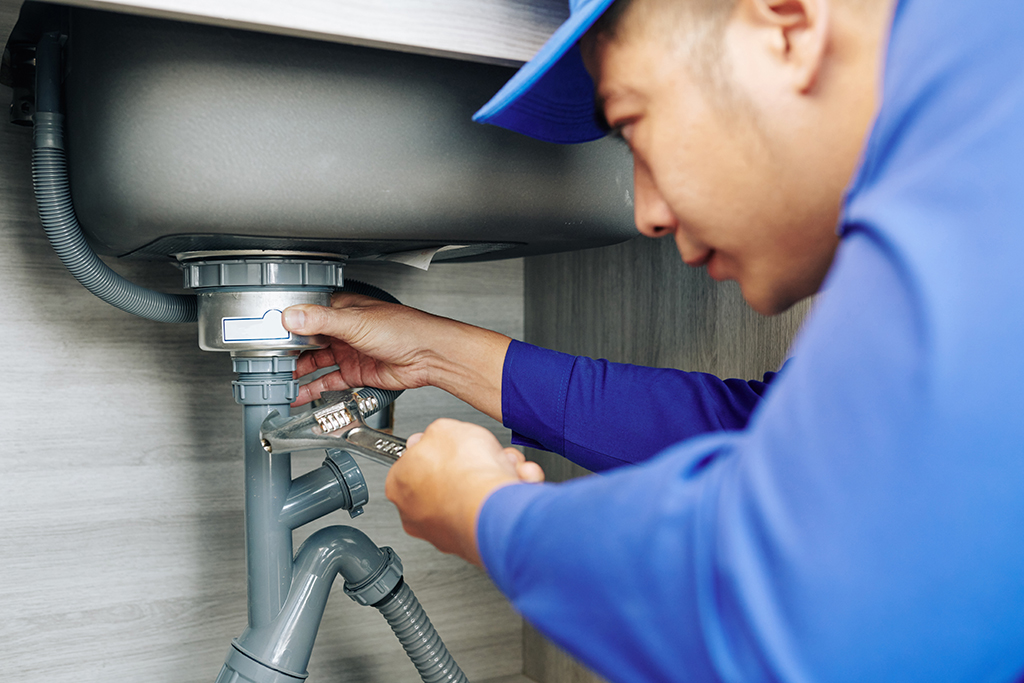 Services Provided By A Plumber Near Me In | Summerlin, NV
Want to know how to find a plumber near me in the city? You're certainly not alone! Everyone needs a plumber's services occasionally. Locating a professional you trust before you actually need their assistance is highly advisable. It provides you with comfort knowing that all of your immediate needs will be taken care of by a company that genuinely cares about you.
So, how do you find such a company? It's a question that many people ask. They want to know why finding a plumber near me in the city is so important. The answer is easy! You don't want just anyone coming into your home and making contact with your family. A trusted service provider is worth their weight in gold because they've taken the time to get to know you and vice versa.
What Plumbers are Capable of Doing for You
Each plumbing company has something different to offer you, despite offering similar services. You can do yourself a favor by carefully researching the companies you're thinking about hiring, so you know what to expect from them from start to finish of a project. By doing just that, you can increase your satisfaction level immensely by being as informed about the plumbing project you're needing to have done.
Want to know what a plumber near me in Summerlin, NV can do for you? Here are a few things for you to consider:
Drainage issues. If you can't get your drains to go down without work, you'll need to see if a plumber near me in the area can assist you with the issue. There could be something blocking the pipe and causing the water to pool instead of drain. Some common causes of drainage issues include food scraps and grease, hair, soap slivers, small objects such as children's toys, and eating utensils. By being very mindful of what could potentially block a drain, you're able to avoid many of the problems that take place in a home that regularly uses its sinks and tubs.
Leaky faucets. A persistent drip is much more than a nuisance. It wastes money and can contribute to unnecessary clean-up on your behalf. If you notice that there's dripping faucet, you'll want to see what a plumber can do for you to tighten things up. If they can, you won't be losing valuable money by a dripping faucet. You can avoid the hassle by contacting a

plumber near me in

the area to help you resolve the issue.
Broken pipes. Water damage can occur in the blink of an eye. It leaves you with a gigantic mess to clean up and big bill to boot. Instead of ignoring what you may think is a problem with your pipes, you should bring it to the attention of your plumber right away. The only way you'll get favorable results is to ask for help when you need it the most.
Appliance issues. If your dishwasher or washing machine isn't draining the way it should, you can request assistance from a plumber. You'll be able to get the issue addressed in a matter of no time. You'll have the professional come to your home and take a look at the hoses on the appliances to make sure they're intact. If they're damaged in any way, the plumber near me in the city will remove and replace them for you.
New toilet installations. When a toilet needs to be removed and replaced, a plumber can do the work for you. It's something for you to think about when remodeling a bathroom. If the toilet doesn't fit the style or no longer functions the way you hoped it would, it's time to do something about it. Your plumber can help you with the task in no time at all.
Leak detection. If a leak's present, the plumber will find it. That way, it doesn't have a chance to worsen and cost you more than you bargained for financially. You can keep your costs low by investing in leak detection technology. Some insurance companies offer you a discount if you invest in water damage prevention devices.
Water heater installation and repairs. Working on existing water heaters and replacing old water heaters is another job that plumbers do. You can request information about the service to see how much it will cost you. Having a good idea of what the expense entails helps you plan when you'll have the job completed.
So much more! A

plumber near me in

the city can do a lot for you. All you need to do is ask for assistance! They'll be more than happy to give you the help that you need. If there's something you need a hand with that's not on the list, feel free to discuss it with your plumbing expert. They'll be the ones to tell you if it's something they can do for you.
A plumber near me in Summerlin, NV can do a lot of things for you. By the time you've finished reading what's written here, you'll have a very good understanding of what these things are today. You can decide to hire a professional based on what you've learned about their background, service record, and company policies. Having the option to choose the best service provider money can buy makes it possible for you to get future repairs and projects completed in record time.
You're not in a position where you need to research your options over and over again. Instead, you can give all of your business to a company that you know will take excellent care of you. Hiring a plumber today that exceeds all of your expectations gives you peace of mind in the future. It makes it possible for you to get the help that you need without any extra effort from you.
Give Us a Call When You Need Help with Your Plumbing
Craig's Plumbing serves the Summerlin, NV area and beyond. When you need a plumber near me in the city, you've got a reputable one to call. Reach out to us with any questions you have right away. We'll provide you with an estimate of costs so that you're able to decide if you want to work with us right away. Our phone number is 702-496-3892.
Photo by Dragon Images at Shutterstock