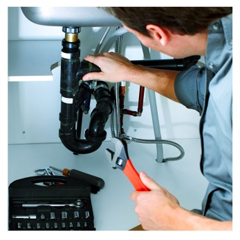 Plumbing is arguably one of the most important components of a home. Without it, homeowners will not have a steady supply of water in the house nor will they be able to get rid of sewage that accumulates over time.
With that in mind, homeowners need to know the importance of regular cleaning and maintenance of their plumbing systems not only to ensure that they will not incur unwanted plumbing costs but also to ensure that their system runs the course of its intended lifespan as efficiently as possible.
When hiring plumbers, it is of the essence to get them from reputed agencies and to check their license. In addition, be sure to take cost estimates so that you can get the best value for your money.
Consider replacing old and running toilets instead of repairing them not only to avoid unnecessary costs and to help conserve water thereby helping the environment.
Avoid continuously passing water through and using chemical cleaners on clogged drains. Harsh cleaners can damage pipes leading to worse problems in the future.
Check the thermostat of water heaters and make it a point to clean out accumulated sediments and mineral build up to ensure that it functions well. In addition, tend to leaks as soon as you notice them.
Finally, never flush objects such as plastic, paper, and the like into toilets. Doing so will result in clogged drains and damaged pipes.