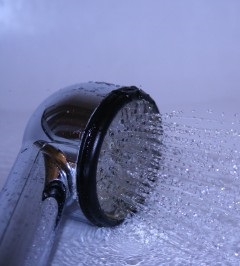 Tankless water heaters are cost-effective means to get hot water only when needed. As opposed to storage water heaters, these reduce energy wastage and losses since they work by heating water directly without the need for a tank.
A gas burner or an electronic heating element heats water that travels through a pipe into the unit. This results in constant hot water supply.
However, tankless water heaters have a lower flow rate so it is not advisable for simultaneous and multiple use especially in large households. These generally provide hot water at a rate of 2–5 gallons (7.6–15.2 liters) per minute.
While the initial cost of acquiring and installing this type of water heater can be high, it makes up for this in the long run especially for homes that use only 41 gallons or less of water everyday. In this context, tankless water heaters can be 24 to 34 percent more energy efficient than conventional water heaters.
The initial cost is also offset by the life expectancy units which can last up to 20 years. This can be further extended by 10 to 15 years because most of its parts are easily repairable and replaceable.
When buying demand water heaters, consumers must take note of factors such as the unit's size, the type and the availability of the fuel it uses, its energy efficiency, and the costs it can incur.
Meanwhile, when working with a contractor for the installation of water heaters, contractors must be able to request for written cost estimates, references, and local permits.