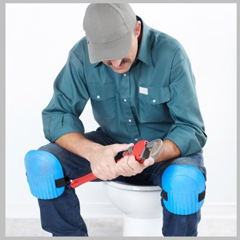 Things to Consider When Replacing Plumbing
Plumbing systems require constant maintenance and upkeep. However, even if a homeowner takes good care of the pipes, drains and other fixtures, there will come a time when the need to replace them will arise. When that happens, here are some of the things than one need to consider first:
 Know Your Pipe's Lifespan
There are two variables for identifying the lifespan of pipes—the material used and its purpose in the system. Supply pipes which are under constant pressure are typically made from brass, copper, or galvanized steel. These typically last from 80 to 100 years 70 to 80 years and 80 to 100 years respectively. On the other hand, drain lines are typically made from cast iron and polyvinyl chloride (PVC). These in turn last from 80 to 100 years and 25 to 40 years respectively.
Check for Irregularities and Signs of Trouble
This is especially true for older houses that are more than 60 years old. Check the tubing for discoloration, stains, dimpling, pimples, or flaking, which are all indications of corrosion. If you find irregularities, bring in a plumber to do an inspection.
Consider Replacing Pipes when Renovating
Remodelling jobs entail exposing pipes from walls which presents the perfect opportunity to inspect plumbing systems and to replace ones that need t be replaced. The great thing about this is that the added cost will just be anywhere between $250 and $1,000.