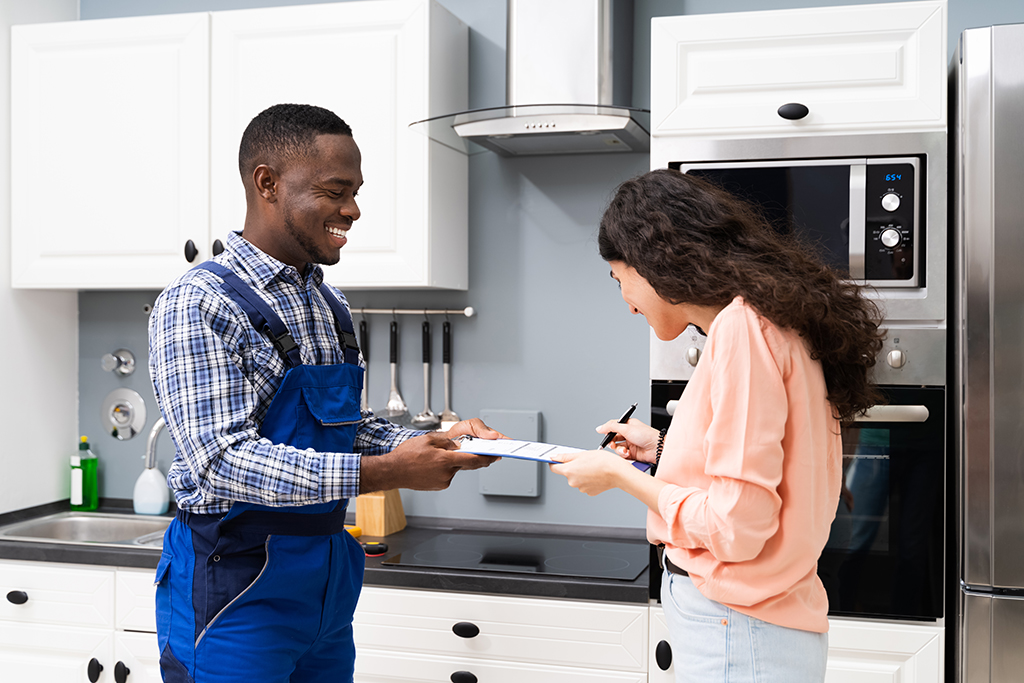 Tips For Finding A Good Plumber | Henderson, NV
Photo by ndrey_Popov at Shutterstock
As a homeowner in Henderson, NV, you can appreciate the importance of a properly functioning plumbing system. It ensures that your house has a constant supply of clean water at the right temperature and pressure. It also ensures that the wastewater from your home is promptly drained out of your house. But like any other mechanical system, your plumbing system can develop problems that can negatively affect its efficacy. Given the importance of your plumbing system, most plumbing problems can cause serious inconvenience, and they need to be fixed as soon as they have been noticed. However, plumbing issues are usually complex, and they have the potential to get worse if they are not handled correctly. Therefore, you need to be in touch with a reliable professional plumber you can trust to help you solve any plumbing issues you might face in your Henderson, NV home. However, if you don't have a plumbing service provider already, finding a good one can be quite a daunting task. Below are some tips that can guide you as you shop for a good residential plumbing company.
Ask Around and Search the Web
If you have never hired a plumber before, then you probably do not know where to start or may want more information before you make your decision. The good news is that you probably have friends, workmates, relatives, or neighbors who know some good local plumbing services. You can ask these people to refer you to the plumbing companies they know. You can also make use of the internet to search for plumbing services near you. This way, you can create a comprehensive list of plumbing services near you. However, the fact that a plumbing company has been recommended by people you know or ranked favorably by search engines does not mean that they are reliable. Therefore, you still need to do your diligence to improve your chances of getting a good plumbing service provider.
The Online Reviews
Once you have created a list of the potential plumbing companies you can hire, you need to find out what other people have to say about them before you can start contacting them. To this end, you can go to online review sites such as Yelp to read customer reviews. Of course, online reviews should be taken with a pinch of salt, but they can give you a rough idea about what you can expect by hiring a particular plumbing service. For instance, if a plumber has a lot of negative reviews and their average rating is below average, then it is likely that they are leaving most of their customers disappointed, and therefore you should avoid them. On the other hand, if a plumbing professional has significantly more positive reviews than negative reviews, and they have a positive average rating, then they are likely to be trustworthy.
Ask for Their License
Given the value and the importance of the plumbing system in a building, plumbing is a strictly regulated trade. All residential plumbers have to undergo several years of training and pass a series of tests to ensure that they have the necessary skills to solve complex plumbing situations in homes. It is only after receiving training and passing the necessary training that they get the licenses that allow them to provide professional plumbing services. If you make the mistake of hiring an unlicensed plumbing service, several things could go wrong. For instance, your home might receive negative inspection reports, which is bad for you, especially if you are planning to sell your house in the future. You could even lose your plumbing warranties and breach the terms of your home insurance. To prevent such an eventuality, you need to ensure that the plumber you are considering hiring is properly insured.
About if They Are Insured
Plumbing jobs involve a significant risk of accidents and property damages. For instance, if you have a slab leak in your house, repairing it can cause damages to your slab foundation tiling. Similarly, if the plumbing repair job involves accessing an overhead tank, it can involve the risk of a fall accident. Good plumbing companies prepare for such risks by taking insurance covers against them. Therefore, by hiring an insured plumbing service, you can rest assured that you will not be held financially liable if something goes wrong as plumbers fix a plumbing issue in your home. on the other hand, if you settle for an uninsured plumber, you will be forced to pay from your pocket in case of property damages or accidents. Therefore, it is imperative for you to ensure that the plumbing company you pick is insured and bonded.
Ask About Warranties
Plumbing repairs are quite costly. Therefore, you do not want to call your plumbing company every few days or weeks over the same plumbing issues. As such, you need to ensure that your pick a plumbing company that will guarantee to do a quality job. The problem is that every plumber you find will promise to do a quality job, but only a handful of them have what it takes to deliver on their promises. Therefore, you shouldn't believe plumbing services providers by their word. A good plumbing company should be willing to back its claim of quality with its own money. They do this by providing warranties for qualified services. This means that they are willing to pay for the cost of poor workmanship. As such, before you can settle for any particular plumbing company, you need to ask them about warranties.
The Bottom Line
Overall, it is apparent that finding a good plumbing services provider can be quite a daunting task. This is because although there are many plumbers only a few of them are worthy of your attention. If you are looking for a reliable plumbing services provider in or around Henderson, NV, Craig's Plumbing is an excellent plumbing contractor to consider. We have been providing plumbing services for many years, and we are a household name in our society. Feel free to contact us for more information about our company and services.