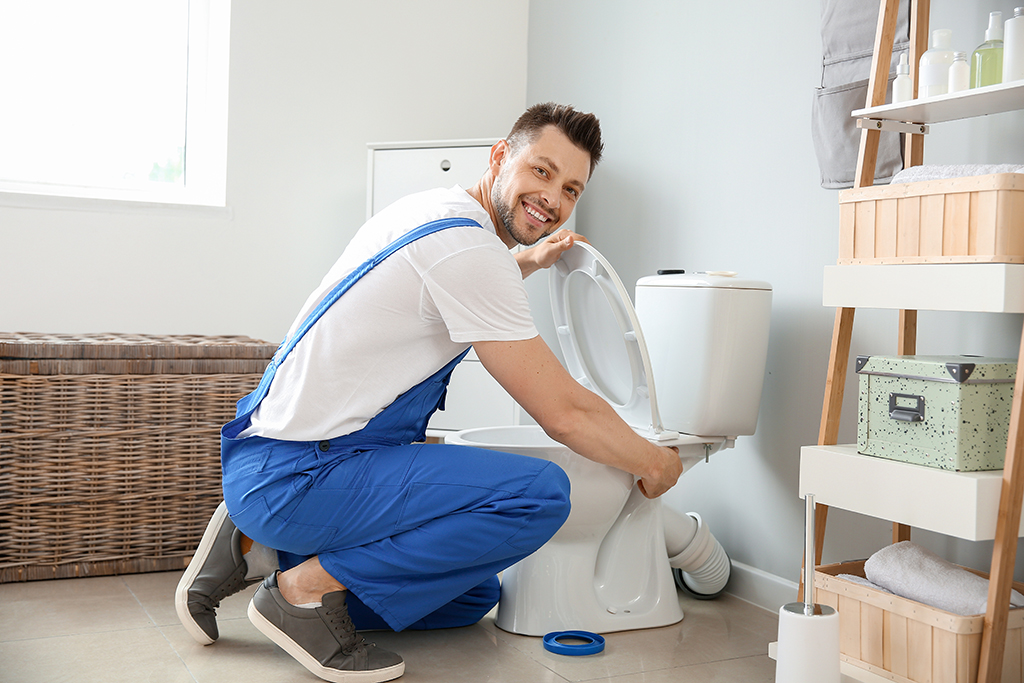 Tips From A Plumber Near Me In | North Las Vegas, NV
A plumber near me in North Las Vegas, NV has a lot of information to share with you. They want you to know all that you can about plumbing issues so you can avoid a lot of the problems that people encounter inside their homes and businesses. If you're looking for a good plumbing service provider for hire, you've come to the right place. There are many reasons why we're the type of company whose services are in high demand.
This guide demonstrates the qualities of an excellent plumber near me while highlighting the things that make us exceptional as a service provider. That way, you know without a doubt that you've chosen to give the right company your business. We want you to understand how to get the full value from our services, which is why we've created this comprehensive guide for you to refer to today.
The Plumber That You Hire Can Be a Big Asset to You
Plumbers are very different. You cannot be sure that they'll all provide you with the same high level of care with the installation, maintenance, and repairs that they do for you. Understanding what sets some companies apart from others is very important as it can be the one thing that makes it easier for you to call when you first discover a plumbing issue rather than wait until it's bad to request assistance.
Here are some things a plumber near me in North Las Vegas, NV wants you to know:
There is no such thing as a small plumbing issue.

If it's a problem at all, it needs to be fixed by a professional. Contacting a plumber can eliminate the issue entirely. It can prevent the problem from growing in size and costing you double what it does while it's still manageable. Keep in mind that the sooner that you reach out to a professional, the better. You'll get the problem remedies so you can continue to use your plumbing in your home or business without incident.
The longer you wait for a repair, the greater the cost will be in most cases.

What may seem like a pesky drip could indicate a big leak inside your property. As the water damage spreads, so do mold and mildew growth. You can eliminate the issue altogether by simply calling a

plumber near me in

Vegas and having them come to your home. The problem that you're experiencing isn't one they haven't dealt with before. It's something that can be taken care of with ease by someone who has been trained to detect and fix it.
A plumber near me in Vegas for all plumbing needs, commercial and residential.

You can own a home and a business and use the same plumbing company for both. What you'll find is that it's much easier to do just that. Instead of hiring two different companies to assist you, pick one and call it a day. Whenever you need help with your residential needs, you can contact a professional. When your commercial needs are prevalent, you call the plumber near me that you've worked with before and take care of the problem for good.
Preventing problems from occurring in the first place is the best way to keep plumbing costs as low as possible.

It means that you can keep more money in your pocket or bank account where it belongs. You're not in a position where things aren't working well for you financially due to constant plumbing problems. By learning the cause of leaks and clogs, you can do your part to make sure that they're not as problematic as they once were. You can save more of your money to do other things in one day.
The plumber near me in Vegas that you choose to hire is one that has years of experience helping Nevada residents with their household and business plumbing needs. If you find yourself in the position of needing a plumber, don't hesitate to call us. Our business is one that answers calls day and night. We're committed to making your experience less stressful and easier to manage for you and your home, office, or restaurant.
There are many ways for you to take care of the things you need around your home or place of business. One is to make sure the plumbing is in good working order at all times. If it is, you'll avoid costly repairs and emergency visits from a plumber near me. If you haven't yet tried calling a professional and asking for assistance, locating an expert today can save you time and the feeling of frustration tomorrow.
You should always think ahead when it comes to your home or business. You can easily make it a point to tackle some of the most pressing plumbing projects while you have the time and money. Hiring a plumber near me in Vegas is among the best things you'll do for yourself. They'll keep everything in order so you can focus your energy on the other things demanding your attention currently.
Who to Reach Out to When You Need a Plumber Near Me in Vegas
Craig's Plumbing of Las Vegas, NV provides excellent services for you to choose from year-round. As a respected plumber near me in the area, we're committed to earning your trust and business today. Reach out to us with any questions or concerns you might have about your residential or commercial plumbing needs. We want you to feel comfortable at all times using our services.
Call 702-496-3892 with your request for information and to speak about the best time for a plumber near me in North Las Vegas, NV to make a service call to your home or business. Once we've had a chance to discuss our services with you, we can determine the best course of action to take for your plumbing project. If you're experiencing a plumbing emergency, don't hesitate to call us after our normal business hours so you get the help that you need to prevent a problem from worsening overnight.
Photo by Pixel-Shot at Shutterstock