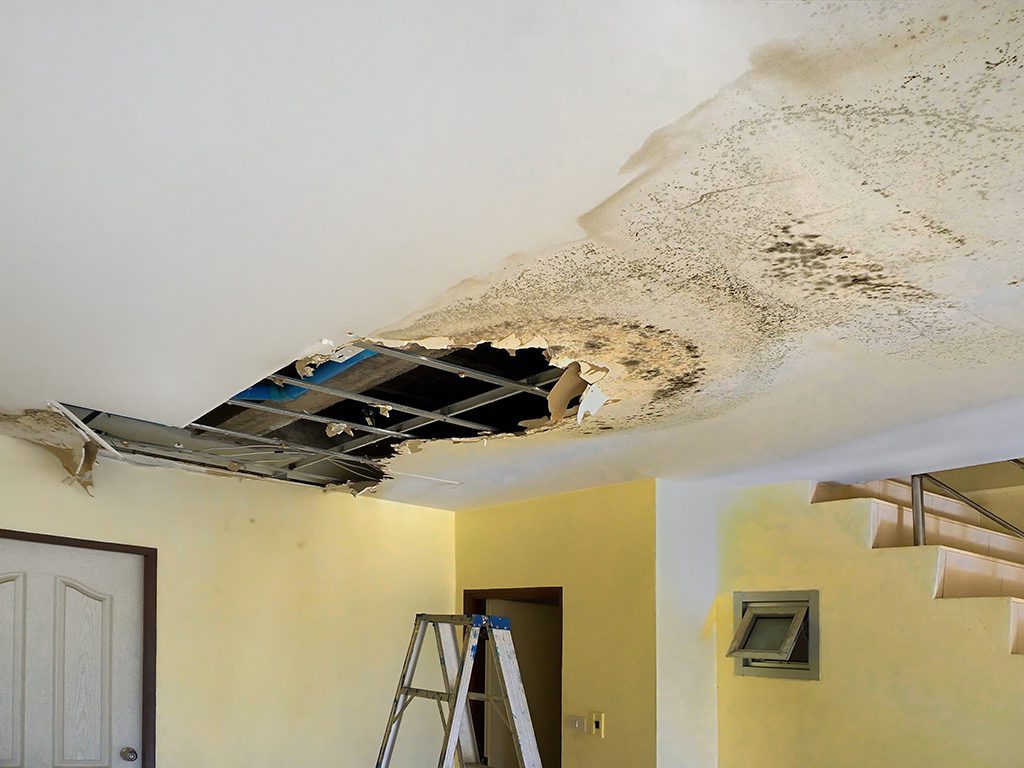 Top Causes for Moisture Problems – Here's How a Plumber in Summerlin, NV Can Help
Photo By oneSHUTTER oneMEMORY at Shutterstock
Moisture issues can be a nightmare for anyone who likes to keep their home in perfect condition. This is why people do their best to ensure internal moisture issues do not occur in their homes. However, sometimes, doing your best isn't enough and you'll see moisture inside your home.
One of the most recurring problems that can ruin your home's internal design originates from the house's plumbing system. Plumbing issues can arise at any time without warning and cause significant damage to your home. Most of these plumbing issues range from faulty installations to leaky pipelines that are the result of trusting an inexperienced plumber in Summerlin, NV.
However, unreliable and incompetent plumbers are not the only problem here. Internal moisture can be caused by many reasons, from faulty HVAC systems to structural flaws and more. Therefore, it's important to detect these problems at an early stage.
Identifying these issues at the start can help you to stop these problems from getting worse. Even if the problem has gone beyond its nascent stage, immediate action can be critical in reducing the chance of a catastrophic leak.
We suggest our readers watch out for the following warning signs if they suspect moisture problems in their homes:
Water seeping from the ceiling or walls
Stains from dampness
Damp and/or humid air
Carpet and wood rotting
Columns, joists and headers start deteriorating
Water puddles
You can sense the smell of mold or mildew
Unusual stains or blisters on walls
If you see any of the signs that are related to moisture, it's a good practice to call a professional plumber in Summerlin, NV and discuss the situation with him. A professional plumber in Summerlin, NV can tell you which moisture problems are associated with your plumbing system and which problems are caused by other issues in your home.
If those issues are linked to your plumbing system, you can ask a trained and experienced plumber in Summerlin, NV to come and resolve the issue. Meanwhile, you will find out the common reasons for moisture build-up in your home and which of these problems can be resolved by a plumber in Summerlin, NV:
Condensation
Condensation happens when warm and moist air comes into contact with a cool surface. The cool surfaces of your walls and floor enable the water vapors in the air to liquidate. These liquidated water vapors accumulate at the surface and moisture builds up as a result. This is a lot like when moisture accumulates around a cold beer in summer.
Moisture resulting from condensation is not a huge problem and can be resolved by fixing the air conditioning system in your home. The problem is easier to resolve and you probably won't need a plumber in Summerlin, NV to get it fixed.
An Interior Water Leak
Interior water leaks are the most likely cause of internal moisture in your home. Water leaks inside walls should be the first thing to check when looking for the causes behind moisture stains on your walls.
Water leaks can originate from a number of places, such as your toilet, sink, washing machine shower, and of course, a broken pipe. Other types of leaks can be detected easily. However, it's difficult to identify the origins of a leak that is behind a wall.
Trying to find out where the leak is originating from can waste a lot of time if you do it on your own. Instead of taking undue stress, it's wiser to consult a professional. A plumber in Summerlin, NV has years of valuable experience in handling water leaks. As a result, it's easier for him to fix these issues in minimal time.
You should never delay these water leaks, no matter what. Delaying repair of water leaks will ruin the interior design of your home. Besides that, these leaks will also weaken walls from within. You should call a plumber in Summerlin, NV without wasting time, so that he can resolve the problem before the water does any further damage to your home.
Defective Gutters
The reason we construct downspouts and gutters is to redirect rainwater away from the foundation of our homes. If these gutters or downspouts go missing, rainwater can easily gather around your home's foundation.Likewise, if these components don't work as they should, something similar can happen.
If you're having issues with roof gutters and your home's downspout, you can consult a plumber in Summerlin, NV. A plumber in Summerlin, NV can deploy new components in your house. Plumbers use specialized tools that can help identify the root cause of issues in your drainage system. So, even if these components do not function properly, a plumber in Summerlin, NV can find out what's wrong and fix those problems for you.
Who Can You Trust?
Homeowners in Summerlin, NV need to have water leaks fixed immediately. Water leaks can leave a considerable toll on your water bill. Besides that, neglecting these leaks is unhygienic and harmful to your family. It's ideal to call a professional as soon as you suspect or find a leak in your home.
Identifying leaks early on can stop them from ruining the interior design of your home and help your home clean. If you are suffering from water leak issues in your home, we would recommend contacting the best plumber in Summerlin, NV to get the job done.
Craig's Plumbing has been delivering plumbing solutions in Summerlin, NV since 1997. The company has extensive expertise in plumbing, and no other plumber in Summerlin, NV can match their experience.
If you want the perfect plumber in Summerlin, NV, feel free to contact Craig's Plumbing at (702) 496-3892. You can also visit their website to learn more about their services.