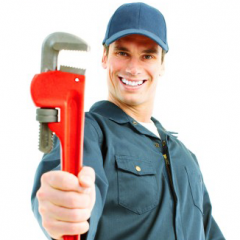 Professionals in the field of plumbing are required to have an extensive knowledge of installing and repairing pipes for water, gas and septic systems for both residential and commercial buildings. Because of this, they are required to master their craft through years of apprenticeship. However, those who wish to become professional plumbers can also enroll in plumbing schools which offer exemplary training which can help them in becoming very skilled in their field.
Here is a list of top plumbing schools in the U.S.:
Atlanta Technical College (Atlanta, GA). This school offers a two-year warranty which guarantees that students will graduate not only with a plumbing certificate or degree but also with the right knowledge, skills, and abilities.
Cleveland Community College (Shelby, NC). It offers students an opportunity to learn how to draw and translate plumbing systems and blueprints which will come in handy especially for commercial work.
Lawson State Community College (Birmingham, AL). This school was selected as a 'Champion of Change' by the White House in 2011.
New York University School of Continuing and Professional Studies (New York, NY). It offers classes on natural gas distribution, drainage systems, sanitary waste disposal and water chemistry.
Thaddeus Stevens College of Technology (Lancaster, PA). This school allows its students to learn about hydronic heating systems.